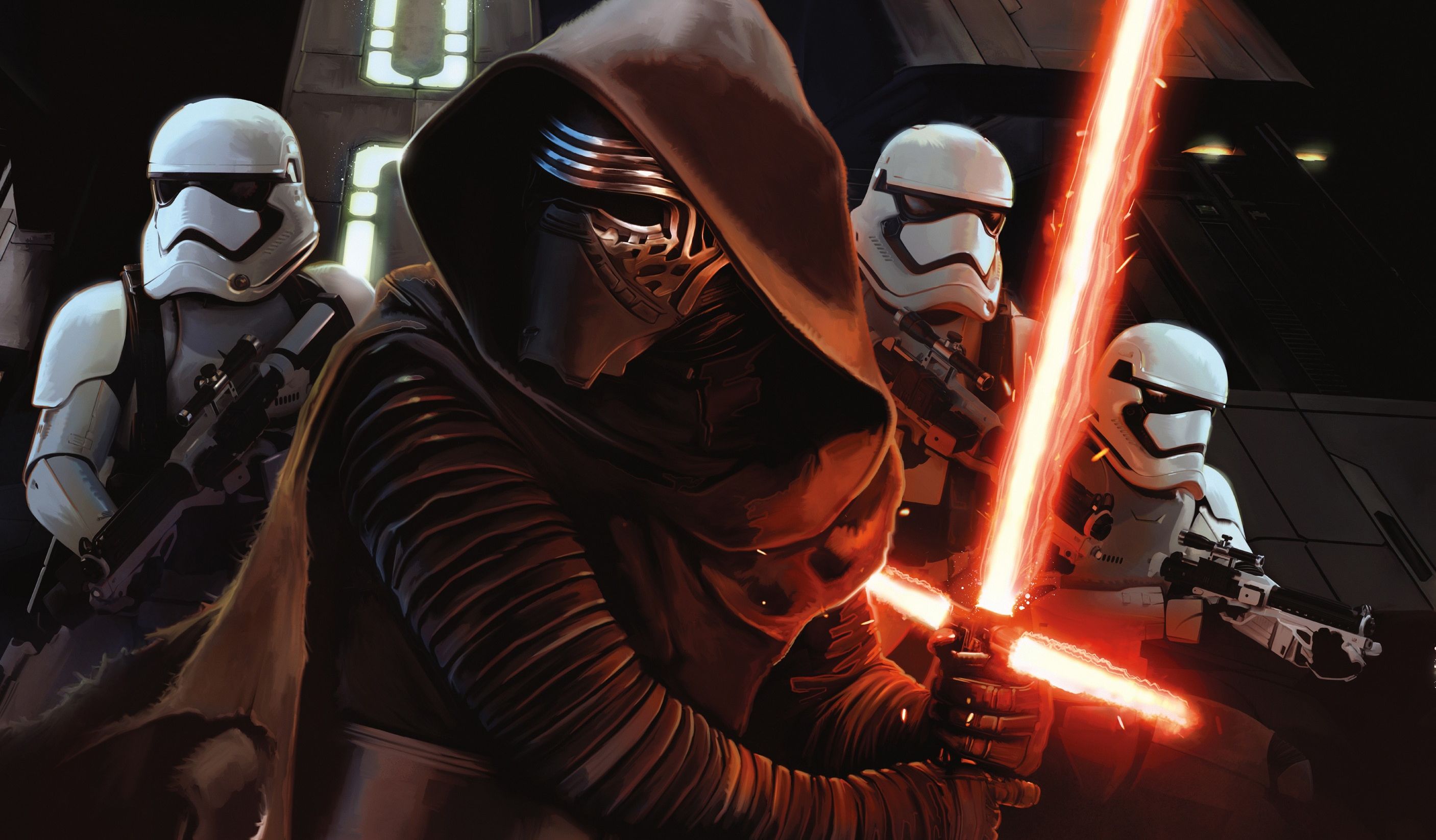 Adam Driver Praises Rian Johnson's Script for 'Star Wars: Episode VIII'
by HaydnSpurrell
Adam Driver has climbed the tower in recent years, landing the villain role in Star Wars: The Force Awakens and playing less stylish but no less impressive roles in films such as Midnight Special.
The actor spoke with Collider on switching directors in the midst of playing the same character, to which Driver was first of all impressed at Rian Johnson and J.J. Abrams' level of calm on set.
"Rian is coming into something that we kind of set up and he just took it to the next level in a really great way. He wrote it, too, and Rian's writing is so clear. I learned a lot of things about my character through his writing.
"Some things we talked about before and some things we didn't. He was working on [the script] while we were still working on the first one. To understand what J.J. was doing and take ownership from there is kind of a remarkable thing. And he's the most polite, unassuming guy and he was appropriately territorial about some things but would still be the first to admit when something's not working.
"A lot of times you need to rise to understand what the script is, and perhaps I'm beginning to be unclear, but he's a great person to work with."
On the script itself, Driver says that it's a great one. "It's similar to how The Empire Strikes Back has a different tone. For that people always go "oooh, it's dark" but I don't know that it necessarily is. It's just different in tone in a way that I think is great and necessary but also very clear.
"He trusts [that] his audience is ready for nuance and ambiguity. He's not dumbing anything down for someone and that's really fun to play." Fans will no doubt get some excitement out of the comparison to what is arguably the best film in the franchise.
Source: Collider
HaydnSpurrell in Star Wars: The Last JediFollow
Writer for Cultjer. Justifying my love of film.