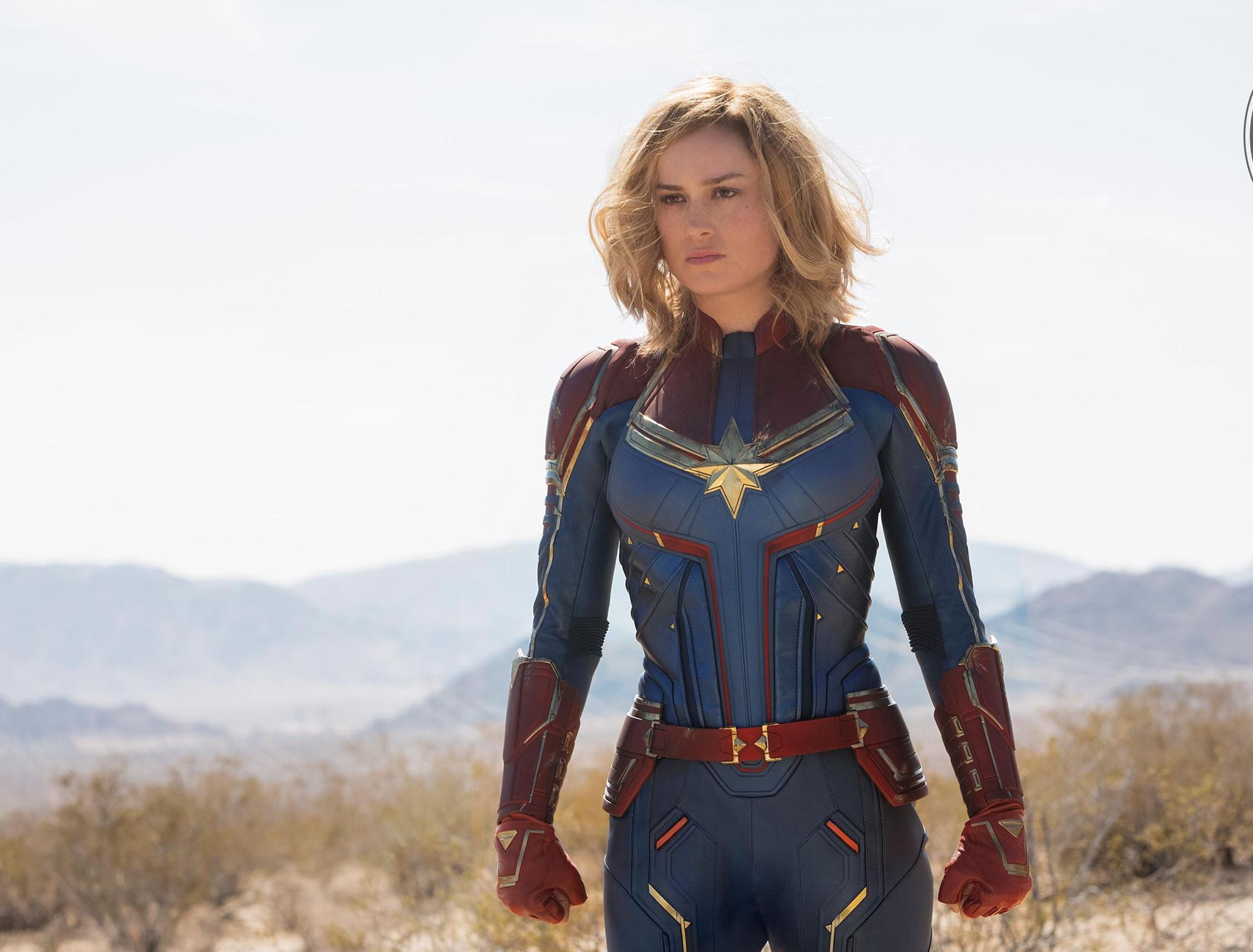 All aboard this hype train.
CAPTAIN MARVEL's first industry screening is in the books! Critics hail Marvel's newest installment as a "unique and fresh" origin story that's "pure joy," "a great 90s sci-fi vibe," and "fans of Captain Marvel comics are going to love the movie. Plain and simple." Perhaps best of all - "Thanos is fucked!"
While we await the review embargo to be lifted, fans can feast their eyes on industry's near-unanimous post-screening lovefest bestowed on Twitter. Check out a sampling of what critics are saying and do your best to remain calm and keep your expectations in check!

Can you wait just two more weeks?!? Captain Marvel hits theaters March 8, 2019.

Felicia Wellington - USA Today - ❝Early CaptainMarvel thoughts:
1. This is fantastic take on character by @kellysue. Brie Larson is great!
2. Cat!
3. Samuel L. Jackson seems like he's having a blast.
4. Marvel really wants you to know this movie is like TOTALLY set in the 90s.
5. Lols in space❞
Erik Davis - Fandango - ❝CaptainMarvel has a great '90s sci-fi vibe w/ a tone unlike any other Marvel movie, really. It's retro & trippy, mysterious & dorky. It's funny in surprising places & badass in all the right places. It remains entertaining because it's always changing. It's got the right stuff.❞
Perri Nemiroff - Collider - ❝The future of the MCU gets even brighter adding CaptainMarvel to the mix. Really fell for @brielarson's sass, strength & energy in the role. Same with @LashanaLynch too! Ben Mendelsohn is A+ casting as Talos. And yes, Goose is a scene stealer. 2nd viewing can't come soon enough.❞
Devan Coogan - EW - ❝CaptainMarvel is pure joy. I cannot wait for the generation of little girls who will grow up with Carol Danvers as a hero.❞
Peter Sciretta - SlashFilm - ❝CaptainMarvel is a great origin story. Brie's buddy cop chemistry with @SamuelLJackson is so much fun and her relationship with Lashana Lynch is the real heart of it. Ben Mendelsohn and the cat both steal the show.❞
Mike Ryan - Uproxx - ❝CAPTAIN MARVEL isn't what I expected based on marketing. It's pretty much an "all in" cosmic space movie. Also, it's a lot weirder than I expected. Ben Mendelsohn is awesome as Talos.❞
Angie Han - Mashable - ❝CaptainMarvel: Well, Thanos is fucked.❞
Steve Weintraub - Collider - ❝CaptainMarvel is a welcome addition to the #MCU. The movie is really well done with some great moments. #benmendelsohn steals almost every scene he's in. @brielarson literally shines in the role. So ready for #AvengersEndGame.❞
Brandon Davis - ComicBook - ❝I'm really hoping Skrulls will be the Infinity Stones of the MCU going forward. Ben Mendelsohn is awesome and so is the whole shapeshifting concept. #CaptainMarvel.❞
Jim Vejvoda - IGN - ❝CaptainMarvel was a lot of fun! Just enough '90s nostalgia without overdoing it. Brie Larson is great. Ditto Sam Jackson & Ben Mendelsohn. Goose the cat is purr-fect. Some nice surprises and clever decisions throughout. Cool sci-fi elements. And funny! Thumbs up!❞
Yolanda Machado - LA Times - ❝I FUCKING LOVED #CAPTAINMARVEL Its very different than most of the MCU films and so very 90s. It's funny and fun and super empowering. It made me feel proud to be a woman. Also, as a 90s teen, the soundtrack....oh, the soundtrack❤️❞
Drew Taylor - Moviefone - ❝Really loved #CaptainMarvel. It's a little wobbly at times but only because it's so ambitious. It's beautifully constructed, hilarious and offers tons of surprises. @brielarson obviously rules but Ben Mendelsohn is the surprise MVP.❞
Anna Klassen - Newsweek/Daily Beast/Buzzfeed - ❝There's an earnestness to #CaptainMarvel that feels different than other MCU films. I got chills watching Carol Danvers get back up over & over & over again.❞
Erik Eisenberg - CinemaBlend - ❝Captain Marvel is a blast! Has some cool surprises that I definitely didn't see coming, and the mystery/origin it weaves is engaging and fun. Brie Larson is awesome, and makes a fantastic first step into the MCU #CaptainMarvel.❞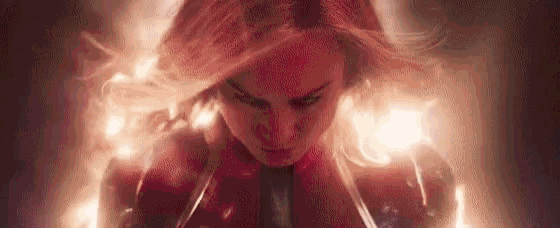 GregHarmon in Captain MarvelFollow
Greg Harmon | Managing Editor and Cultjer Contributor | Follow me @sweetharmony for Film & TV discussion