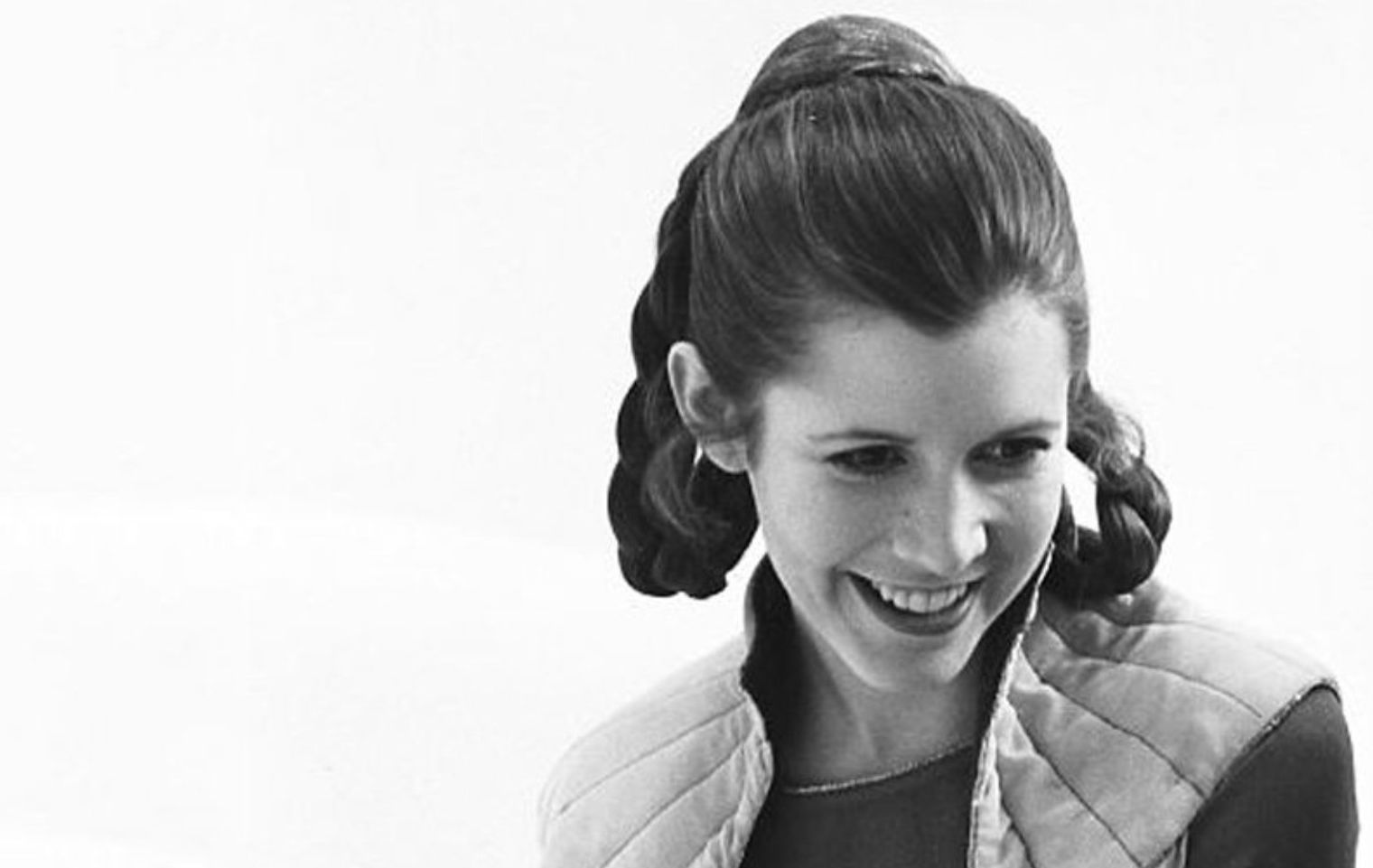 Carrie Fisher (1956 - 2016)
by
The world mourns the loss of two of its most beloved stars and celebrates the life of a true Hollywood princess.
A few days ago the chief editor of Cultjer, my good friend Haydn Spurrell, asked me to write an article on the tragic death of actress Carrie Fisher who earlier that day had passed away following a heart attack on a trans-Atlantic flight at the age of 60. As a lifelong fan of her work as an actress and as an author and media personality with an incredible wit like few others I jumped at the chance to write about her. The feelings of loss and sadness that I felt that evening for a woman I'd never met were considerable to say the least. Some of the many Tweets I read about her by other fans moved me deeply. Tweets from the likes of Mark Hamill and others who were close to Fisher moved me even more. Either way the sense of loss was immense and overwhelming. I though it best to wait a day or two to let her death sink in before writing the article and then a day later I read of the tragic death of Fisher's mother, another beloved actress, the wonderful Debbie Reynolds.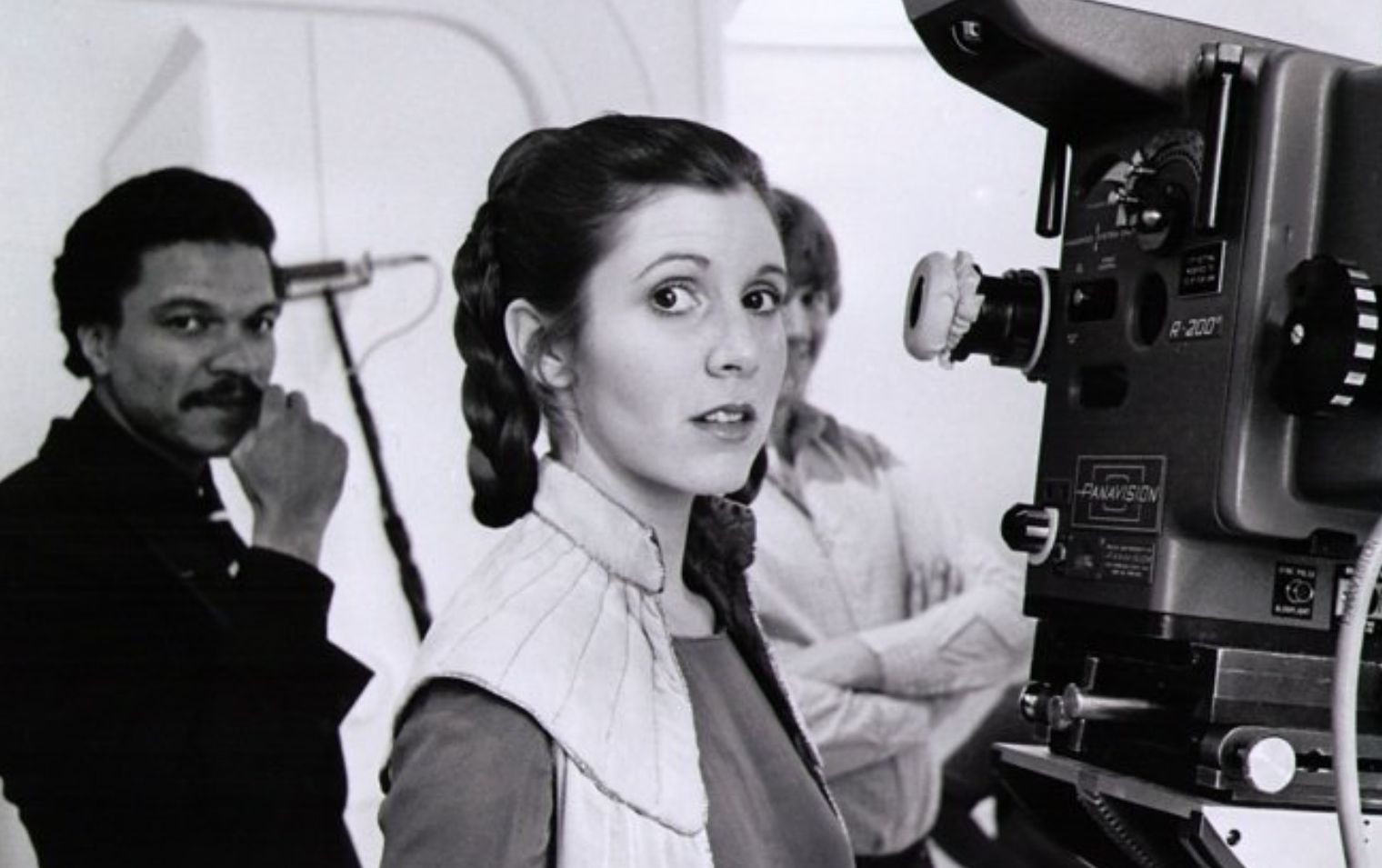 The double hit of this incredibly tragic loss of mother and daughter cruelly caps off a year where so many beloved celebrity figures have been taken from us. Mohammed Ali, David Bowie, Alan Rickman, Prince, Kenny Baker, Gene Wilder, Robert Vaughn and most recently George Michael to name but a few. Some such as the young and talented Anton Yelchin dying in extremely tragic circumstances. I'm not saying that more of our idols have passed away in 2016 than any other year but many would agree that it's been a particularly difficult year on a number of levels and the somewhat tumultuous geopolitical climate we now find ourselves in makes the aforementioned losses feel that much more impactful.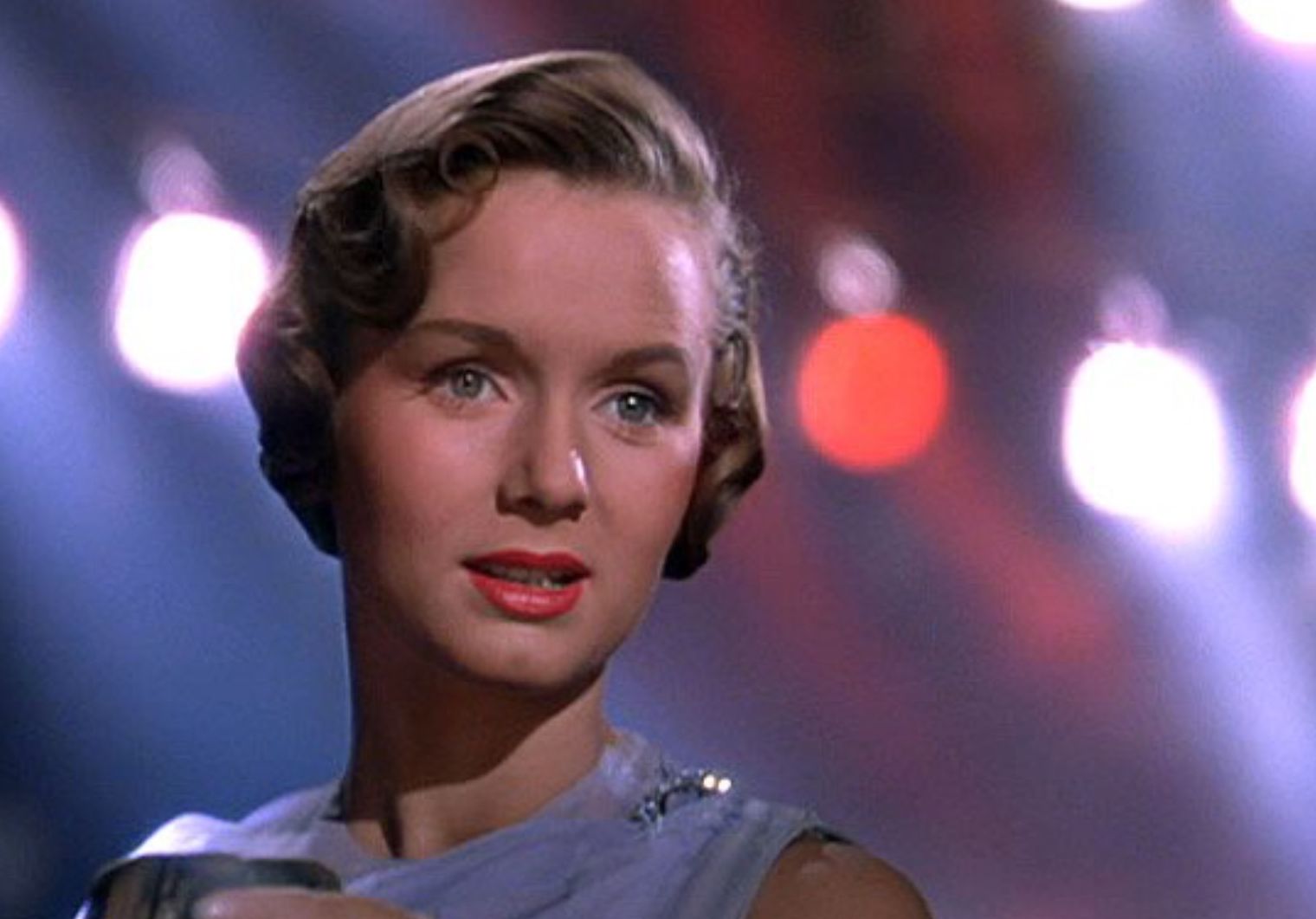 When the news hit of Carrie Fisher having suffered a heart attack mid flight I must admit I feared the worst. A heart attack is one thing but suffering one so far from the requisite medical treatment that would increase ones chances of survival is another thing altogether. That said in the days that followed and as her condition stabilised I hoped that she'd pull through but on 27th December Carrie Fisher passed away at UCLA Medical Center, Los Angeles.

There have been many articles already written in the days since her death. My reasoning behind this one isn't to lament upon loss but to celebrate the life of a truly inspirational individual and try and convey what she meant to both me and my many film loving friends.

Carrie Frances Fisher was born into a showbiz legacy, her mother Debbie was at the time of Carrie's birth a true darling of Hollywood and star of such classics as Singin' In The Rain and her father Eddie Fisher an actor and singer of some of the most successful singles of the early 50's.

Carrie was just 20 when she hit superstardom in George Lucas' Star Wars in 1977 and it's her role in the saga as Princess Leia Organa for which she was best known and the role for which I have the most personal connection. In 2015 she returned to that galaxy far, far away in The Force Awakens having not played Leia since 1983's Return of the Jedi.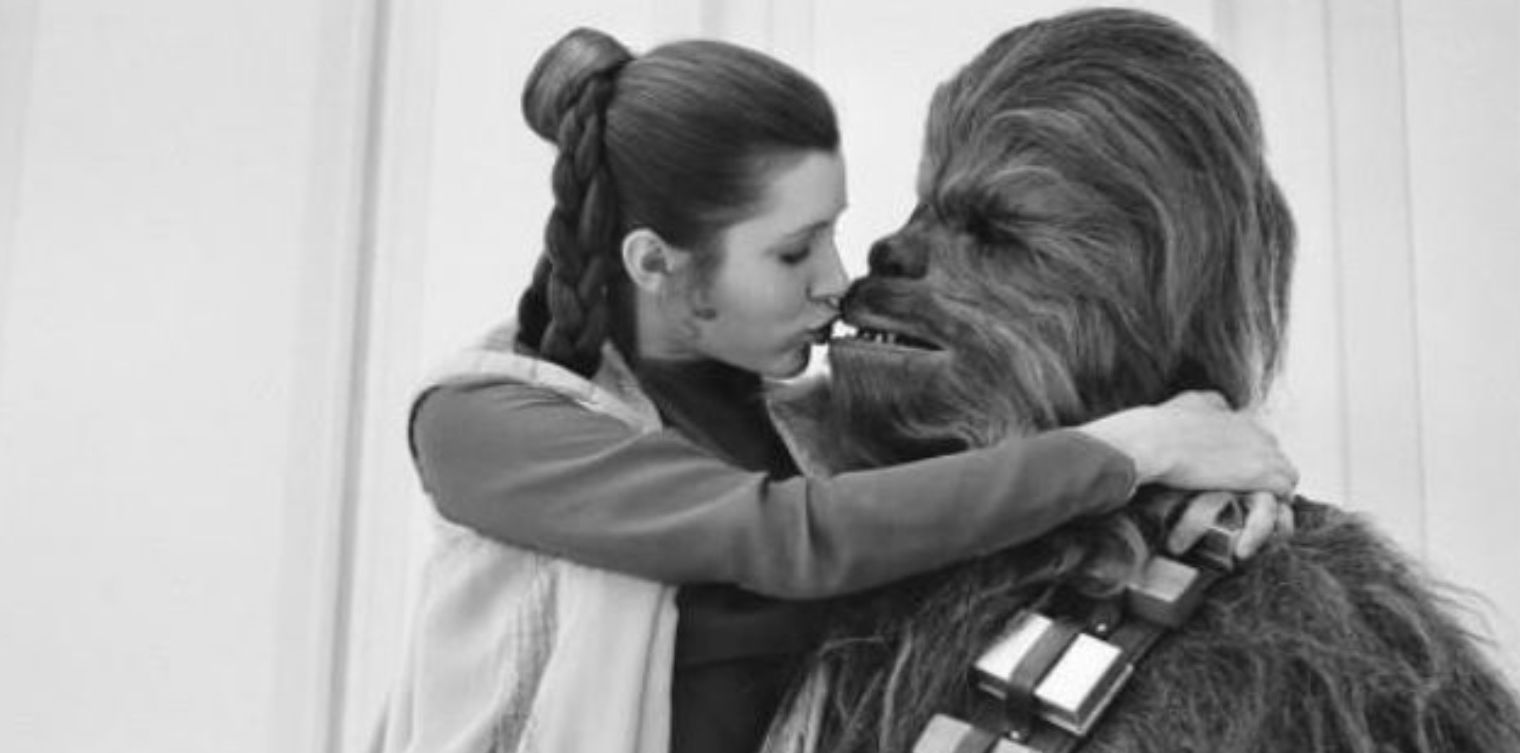 In the 32 years that separated her third and fourth appearances as the feisty princess a lot happened in Fisher's life. Both during and following her success in the Star Wars Trilogy she would suffer drug addiction and later be diagnosed as suffering from bi-polar disorder but her illness and addictions would not defeat her and her output throughout this period as an author, script doctor, producer and actress when taken as a whole was immense. Carrie would become a prominent figurehead in striving to both destroy the stigma of and further awareness of mental illness. Mental illness is something that affects far more of us than we often care to realise and can strike any one of us at any time. Her work in this regard is to be applauded and at no time did she ever seem to give up and let such things adversely affect her creative productivity. If anything she fed off them and they fuelled some of her best work such as her 1987 best selling, semi-autobiographical novel Postcards from the Edge.

Fisher's work as a script doctor was prolific, much of it going uncredited. Her writing would often mirror her sharp and sardonic wit because above all else Carrie Fisher was one of the most incredibly sharp witted celebrities I've ever seen. Her many television appearances would invariably provide a mine of comedy gold. Woe betide the smug interviewer who was ill-prepared for such wit that poked and pried without showing Fisher the proper respect. Just look at YouTube for the many clips that have surfaced of her television appearances over the years, her skills as a humorist are truly something to behold.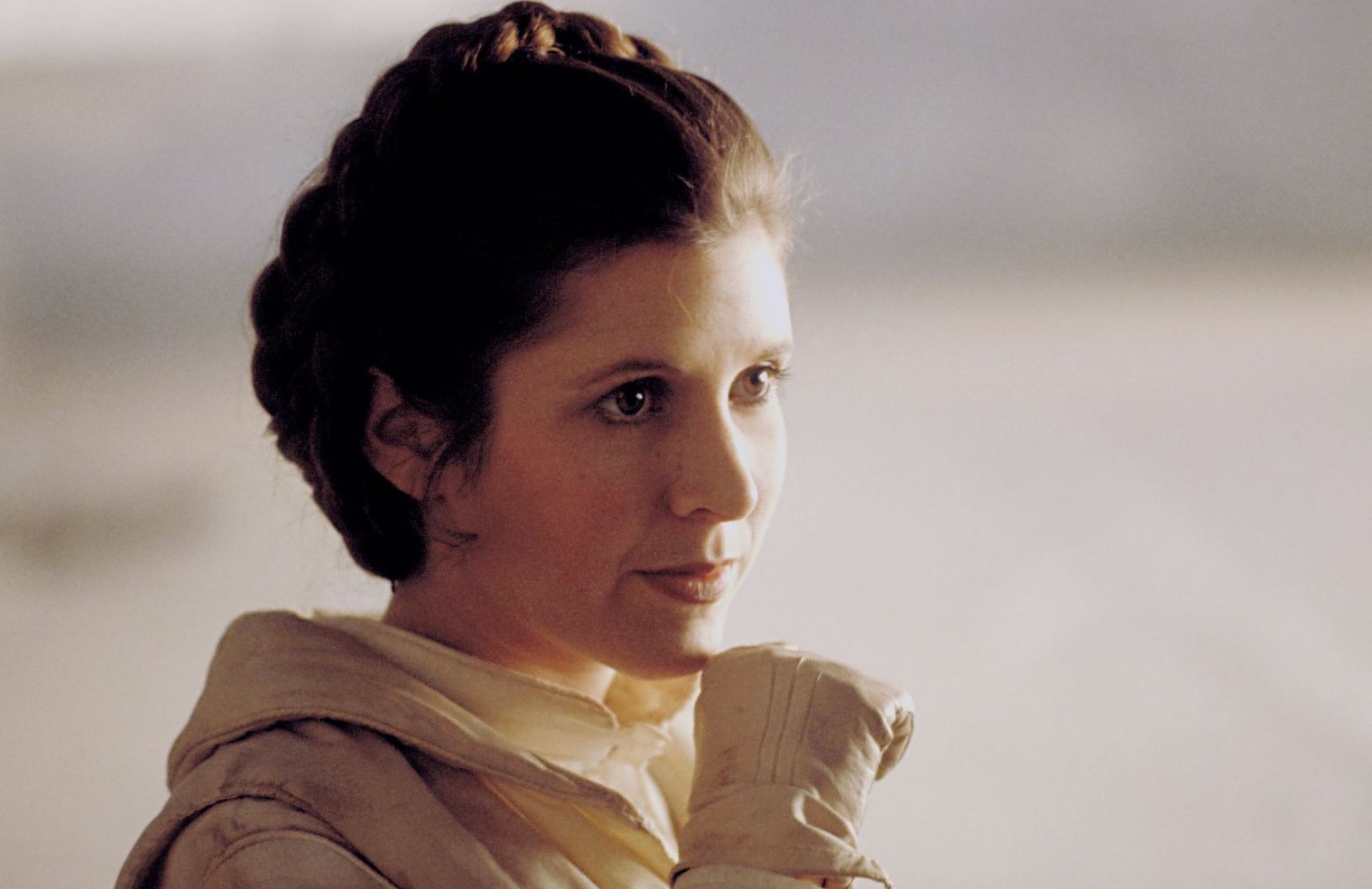 I'll not list Fisher's considerable filmography, that can be found elsewhere. Instead I will focus on my personal favourites, the roles for which I'll always remember her. The first is probably the less obvious one but it's a role for which she'll likely get little credit but which shows her grounded versatility as an actress and that's Joe Dante's 1989 cult classic comedy, The 'Burbs. Fisher plays Carol Peterson, loving wife of the film's protagonist Ray Peterson played by Tom Hanks at a time when comedy was his mainstay. The role of Carol is almost lost behind the triumvirate of male paranoid suburbanites that suspect their new neighbours of foul play. What Fisher brings to the role that's so important in highlighting the seeming absurdity of Ray's suspicions is that of the warm but logical wife who sees the comically juvenile behaviour of Ray and his friends as a product of three man-children with too much time on their hands. Carol is the one offering the most reasonable suggestions as to why their elderly neighbour Walter hasn't been seen for days and it's Carol that suggests a more direct approach to Ray & Co's snooping around. Of course Ray's suspicions are ultimately proven to be correct but it's Carol's sensibility that cleverly signposts the initial absurdity of the idea of murder in such a pleasant suburb and which therefore makes the final reveal of the Klopek's true activities so pleasingly shocking. Fisher plays Carol completely straight and she's by far the most grounded person in a film full of wonderfully hyperbolas characters. Take Carol out of The 'Burbs and the film simply wouldn't work half as well.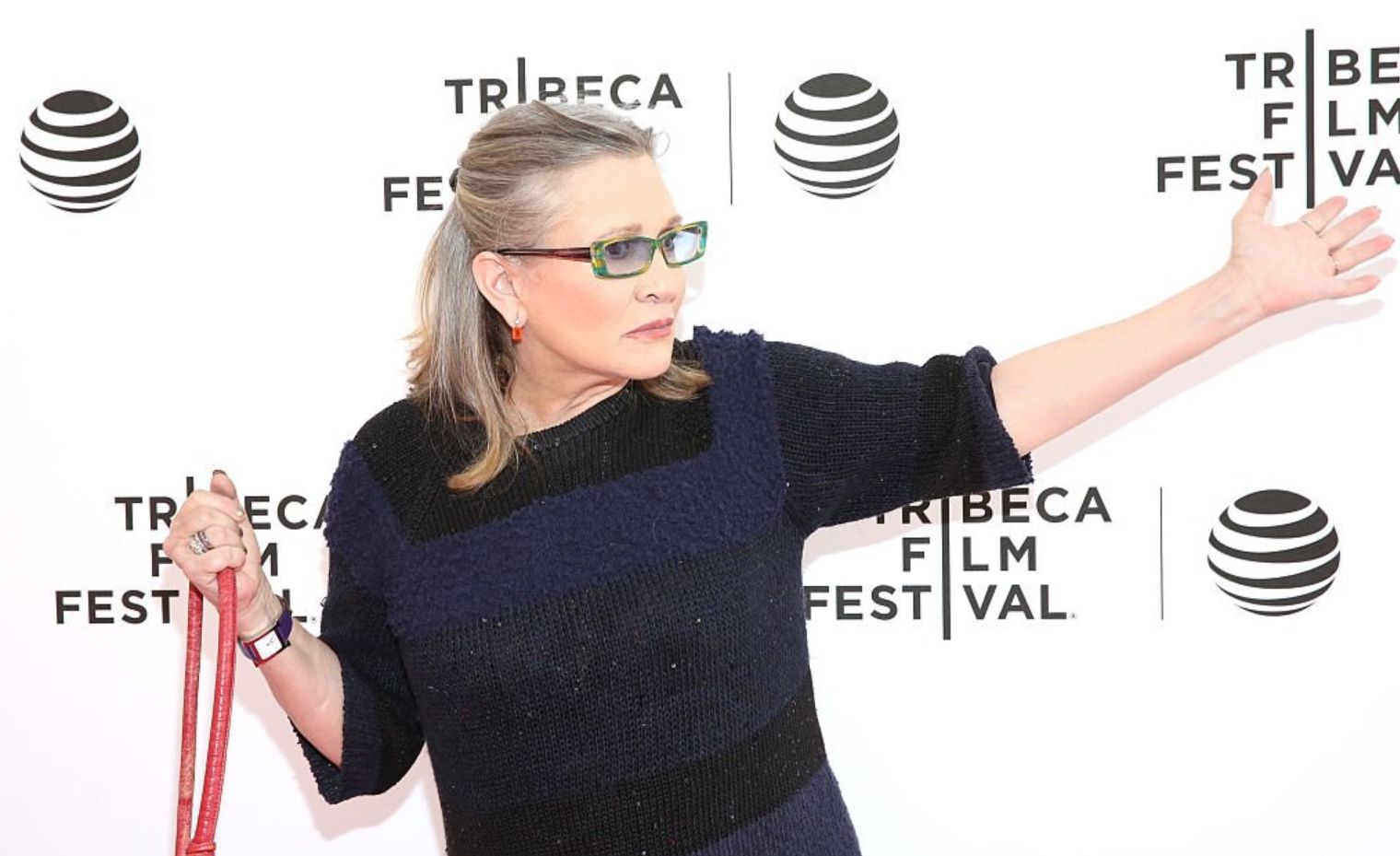 The role that I will most fondly remember her for is of course the one that would most define her career, Princess Leia Organa. To say that Fisher's character is one of the most beloved in all of film would be bordering on understatement. The heroic trio of Luke Skywalker, Han Solo and Princess Leia and the three actors who so perfectly inhabited those roles are so important to me personally as is Star Wars itself and not just the 1977 original but the Star Wars saga as a whole. For me and my generation, most commonly known as Generation X, Star Wars has always been there, always been in my life and is as important a cultural icon as any, one that reshaped the movie industry to a significant degree and has permeated modern pop culture to a point where I simply can't imagine a world without Star Wars and nor do I want to. We could just as fittingly be called the Star Wars Generation.

To quantify what Fisher brought to the role of Princess Leia is no easy feat. She is a complex and perfectly measured mix of regal strength, charming savvy, fearless leader all laced with a sharp wit but also a warmth and caring for her cause and her people. What struck me as a young lad growing up of course was how achingly beautiful she was. That image of the metal bikini became an icon in itself but in the days past that image has scarcely been seen possibly due to a view that it's somewhat distasteful but whatever the image of Carrie Fisher her physical beauty was always plainly evident. She was simply stunning and one of my earliest celebrity crushes. Her smile could melt hearts and that ever so slight huskiness and timbre to her voice just added to her magnetic allure.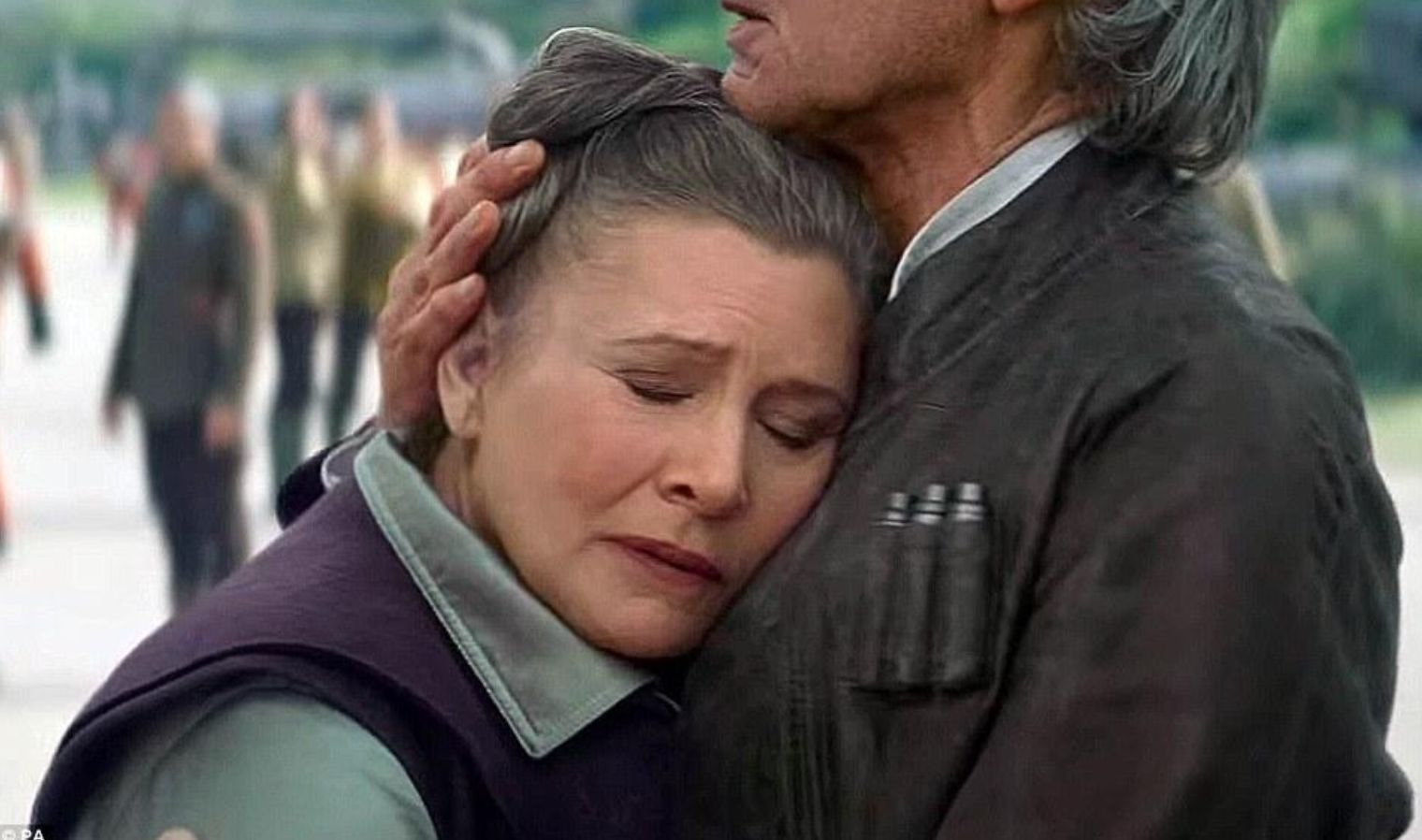 More than anything else she brought a magic and strength to the role that utterly convinced that she was a worthy galactic leader. She would become one of the most prominent female characters in all of film and as good a role model to young women as any, a perfect reflection of the wonderful and generous actress herself. Carrie Fisher and Princess Leia are to me inseparable, I see no clear delineation between the two. The sense of loss that I feel that my most cherished female icon of film is gone is balanced by the fact that she led such a rich and productive life and I'm just glad we had her to cherish in the first place. The tributes are still coming thick and fast as I write this article and they're still incredibly moving, none more so than the photographs of Carrie as a child with her beautiful mother Debbie. No parent should ever outlive their child and I say that as a parent myself. If the reports are to be believed it was the sheer weight of grief that took Debbie Reynolds from us a mere day after Carrie. It's deeply saddening that they've both gone and my deepest sympathies go out to Carrie's daughter Billie Lourd.

What saddens me further is the thought that The Star Wars Generation, my generation, are now losing their beloved icons at an increased rate. It hurts to lose them and it's a sign that we ourselves are getting older. Yet it is the feelings of youth that are kindled in me every time I watch the Star Wars films, that recurring sense of awe and wonder that the work of so many creative individuals made possible. Star Wars was a magical coming together of talent, an alignment of the stars that will likely never be replicated and one of the very brightest of those stars was the incredibly talented, wonderfully generous and beautiful Carrie Fisher.
Follow me on Twitter:
http://www.twitter.com/SkyeMovies