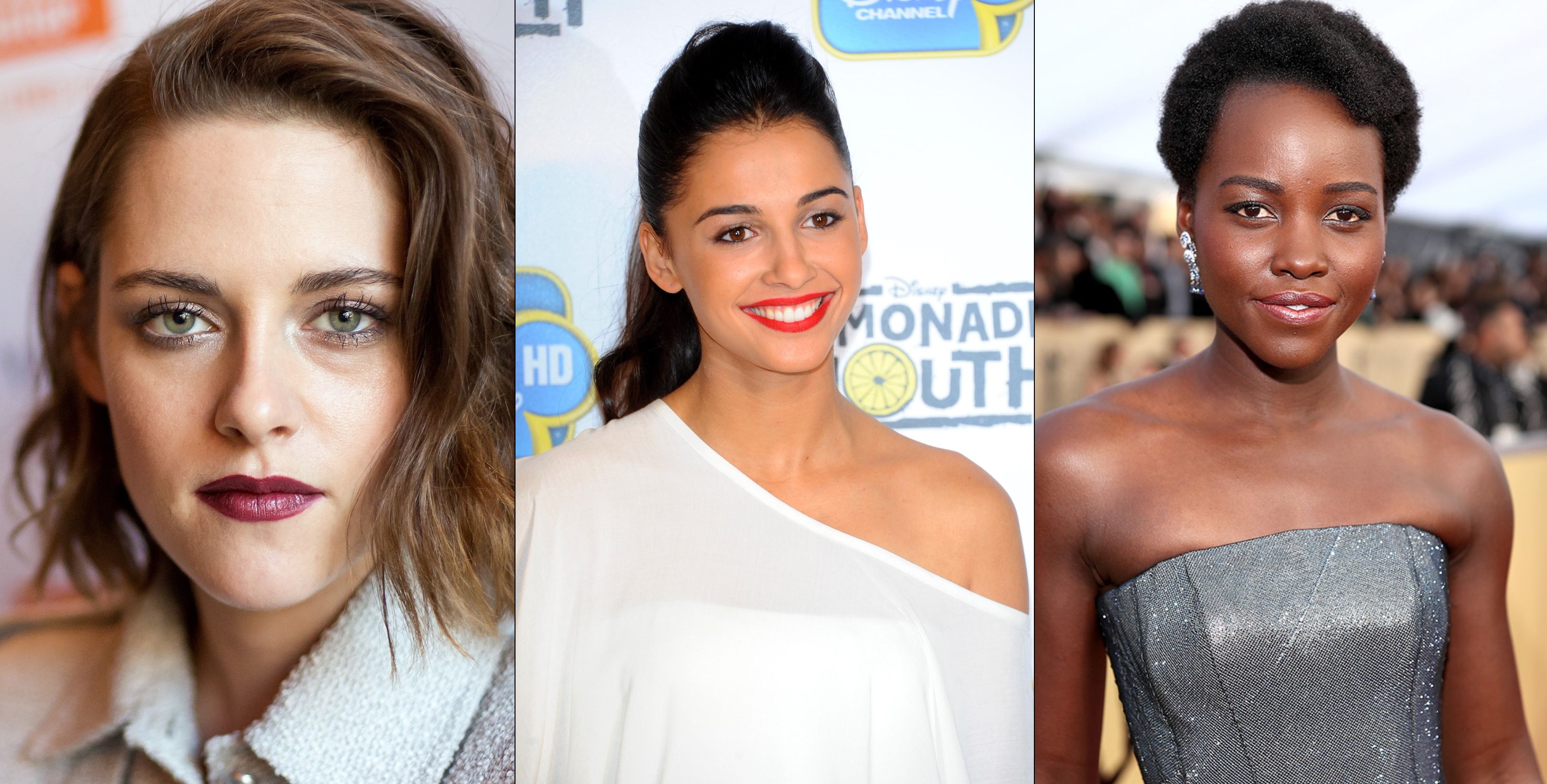 'Charlie's Angels' reboot eyeing Naomi Scott to star alongside Kristen Stewart and Lupita Nyong'o
by GregHarmon
A new report from That Hashtag Show confirms actress Naomi Scott is in negotiations to round out the talented trio of kickass private detectives with production expected to start September!
It has been awhile since we last checked in on Sony Pictures' Charlie's Angels reboot reportedly starring Kristen Stewart and Lupitya Nyong'o. Ever since news broke last September, we have been clamoring for more Lupitya - thanks to Black Panther. And aside from Kristen Stewart continuing to be awesome, actress Naomi Scott became an intriguing name ever since Disney cast the 25-year-old as Princess Jasmine in their live-action adaptation of Aladdin.
Sources at Hashtag confirm Scott, who was most recently seen in 2017's underrated Power Rangers, is in negotiations to join Stewart and possibly Nyong'o in Sony's reboot written and directed by Scott's Rangers co-star Elizabeth Banks. Notably, Banks is also set take on the role of Bos - previously played by Bill Murray. If Hashtag's source proves to be legit - they have been in the past - it's hard to deny any excitement with Stewart, Nyong'o, and Scott who, no doubt, are names that will appeal to diverse audiences despite reboot skepticism.
Sony Pictures reboot will be a reboot of 2000's American action-comedy starring Cameron Diaz, Drew Barrymore, and Lucy Liu, and 1976's television series starring original Angels Kate Jackson, Farrah Fawcett, and Jaclyn Smith. Both 2000's Charlie's Angels and 2003's Charlie's Angels: Full Throttle went on to gross a total of $533 million worldwide and no one has really talk about either film since.

Whether or not you believe Charlie's Angels needs the reboot treatment, Kristen Stewart says times have changed since McG's 2000 Angels release telling WWD. "I think it's a good time right now to do another one, because we've all changed so much. Women have changed so much, or at least maybe just, you know, perception and the cadence and volume of the voice of women has definitely changed. And I know Liz pretty well, and she's going to reflect that, and I think it'll be something to be really proud of," she added.
Charlie's Angels is slated for June 7, 2019. If Sony can nab all three leading ladies, I have to admit, my levels will go from mild to count me in.
GregHarmon in Charlie's Angels 2019Follow
Greg Harmon | Managing Editor and Cultjer Contributor | Follow me @sweetharmony for Film & TV discussion