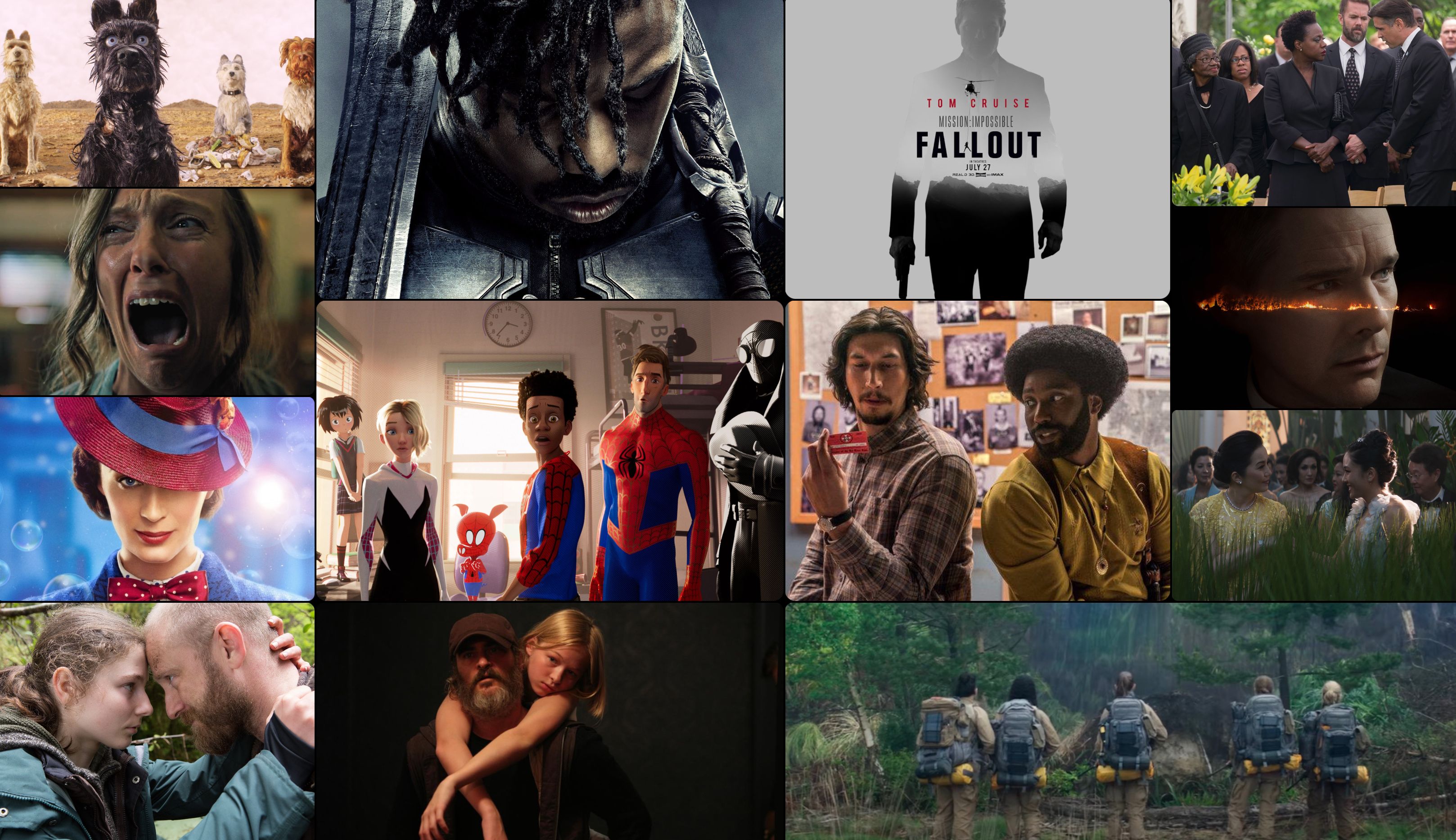 "Of all the arts, movies are the most powerful aid to empathy, and good ones make us into better people." - Roger Ebert
Happy New Year Cultjer readers!
With 2018 officially in the books, our team of dedicated writers have compiled Cultjer's annual list of lists celebrating what was another truly exceptional year in film.
On behalf of the team, I would like to thank - you - the readers for supporting our work! Agree or disagree with our film or television 'takes,' I find a little bit of joy in this crazy world we live in knowing our passion for the film and television arts unite more than divide, especially during times of uncertainty.

Last, I would like to thank Cultjer's contributing writers. Your thoughtful articulations are the reason why Cultjer exists and will continue to exist as we strive to deliver relevant and insightful film and television commentary heading into 2019! None of this would be possible without you!

Without further ado...here's to a memorable 2019!
--------------------------------------------------------------------------------
2018 FILMS WE DID NOT GET AROUND TO SEEING
--------------------------------------------------------------------------------
Jackson Murphy (Senior Contributor)
Fifty Shades Freed (and I still regret it to this day) :)
Rik Burnsting (Cultjer Founder)
Bohemian Rhapsody, because of Rami Malek and the subject. Unfortunately my girlfriend didn't feel the same way, but I imagine it would be it good one to watch in the theater.
Zach Perilstein (Senior Contributor)
I didn't get around seeing Spider-Man: Into the Spider-Verse, Mission: Impossible Fallout, Ready Player One, Disney's The Nutcracker, and basically all the Oscars contenders.
Delali Adogla-Bessa (Senior Contributor)
Adulting hit me hard this year and I'm pretty sure I hit a record low for films seen. Of the top of my head, Alfonso Cuaron's Roma comes to mind. It's ripe for picking on Netflix but probably won't for a while. Also on Netflix was Apostle which I never got into the right frame of mind to see. Hopefully, I do in the next few months. The Hate U Give was one of the few critical darlings that run through local cinemas and I normally chomp at the opportunity to see such non-mainstream stuff on the big screen, but regrettably didn't see the George Tillman Jr feature.

Greg Harmon (Managing Editor)
I'm certain a few of these will be among my favorite first-time views of 2019: Suspiria - Blindspotting - Leave No Trace - First Man - Mandy - I Think We're Alone Now - Widows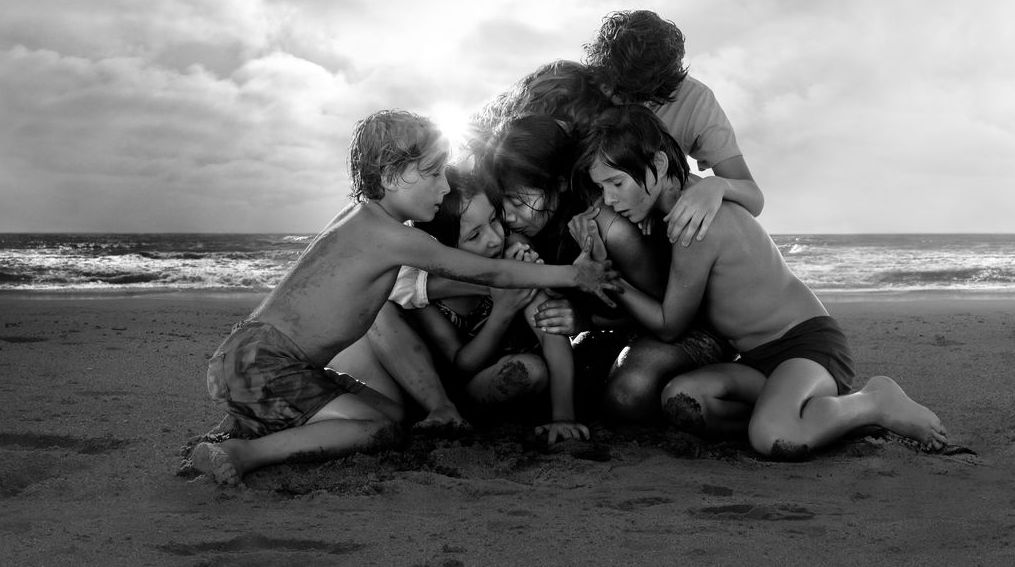 --------------------------------------------------------------------------------
2018 FILM(S) 'THEY WEREN'T FEELING' BUT WE LOVED!
--------------------------------------------------------------------------------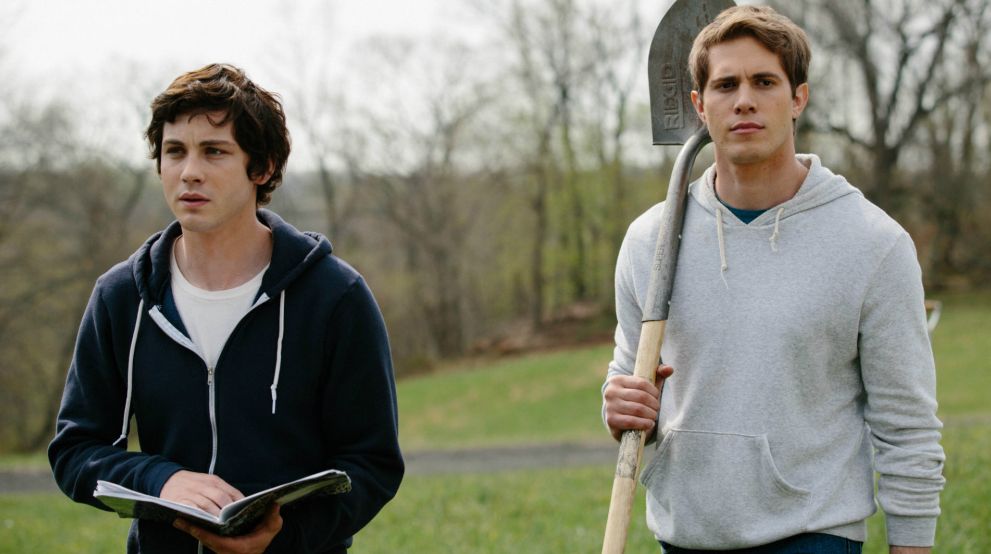 Jackson Murphy @lcjreviews
Skyscraper and Super Troopers 2

Rik Burnsting @burnsting
I would've expected the poetic drama If Beale Street Could Talk to make a bigger splash, since Moonlight was such a crowd favorite. Maybe it'll slowly build, but it feels like the excitement just isn't there for it.
Zach Perilstein @TripleZ_87
Bohemian Rhapsody had a 62% Rotten Tomatoes score. I have to disagree with that. The musical biopic did what more of the genre should do. Focus on the actual music. Not to mention Rami Malek gave a killer performance as the late Freddie Mercury.
Another film that got hammered was Christopher Robin. Which I disagree with as it told a fun, loving story while incorporating new technologies to showcase Pooh and his friends.

Delali Adogla-Bessa @DelaliBessa
Does Venom count? I wouldn't say I loved Venom but It was one of my better film experiences of the year. It lives and lives by Tom Hardy's bonkers performance.
But the real answer has to be the quietly intelligent Sicario sequel, Day of the Soldado, which revels in its lack of a moral compass and decidedly non-american perspective. Director Stefano Sollima basically builds on the (I wish were iconic) "dramatically over react" line from 'Sicario' to hold a mirror up to a society which's actual foreign policy in recent times has been remarkably more harrowing than in Sollima's cynically violent world.
Greg Harmon @sweetharmony
The Vanishing of Sidney Hall - If you can get past the needless and pretentious journey following Logan Lerman as an ambitious high schooler-turned-best selling novelist-turned-bearded nomad, then you will find it much easier to embrace A24's picturesque mystery featuring a superb cast, sweeping soundtrack (Damien Fleau's "Down Town" goes big), and a breakout performance from Yahya Abdul-Mateen II as Lerman's soft spoken guidance counselor. Check this out with a clear mind and open heart.
The Meg - John Turteltaub's $150 million dollar shark movie is a no-frills summer popcorn flick I quite enjoyed. If anything, I went in disappointed knowing the final cut was not the hard R Turteltaub had originally intended. Release the Turteltaub cut!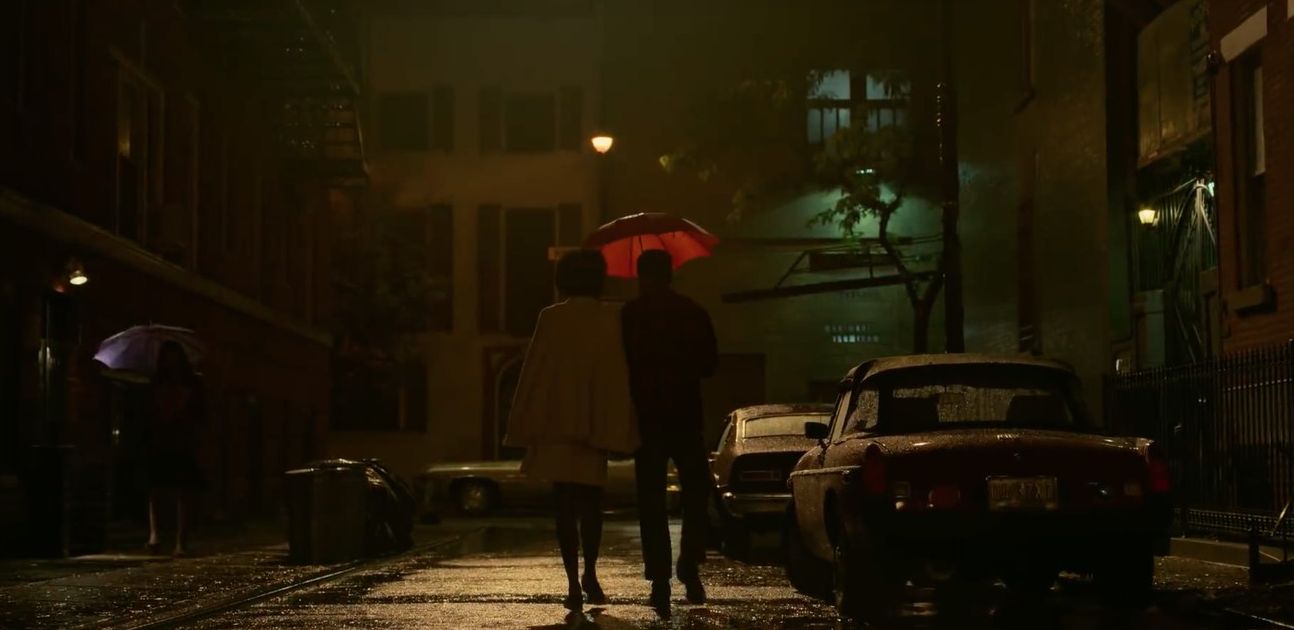 --------------------------------------------------------------------------------
2018 FILM(S) 'WE WEREN'T FEELING BUT THEY LOVED'
--------------------------------------------------------------------------------
Jackson Murphy @lcjreviews
Bumblebee, Spider-Man: Into the Spider-Verse, Free Solo, Hereditary, A Quiet Place.
Rik Burnsting @burnsting
Beautiful Boy, a great cast wasted on an average story that didn't bring anything new. Also, 'Her Smell' with Elisabeth Moss was unexpectedly bad, really bad!
Zach Perilstein @TripleZ_87
Dang, I really wish I could've seen some Oscars contenders because I'm sure I would've disliked one of them.
Delali Adogla-Bessa @DelaliBessa
First Man and A Star is Born also made rounds in local theaters but the hype just put me off for some reason. Never got around to seeing them. (I hope I don't regret this in Damian Chazelle's case.) But to go with something more recent, Spiderman into the Spider-Verse is good; just fine... not great or as ground-breaking as it is being made out to be. 'Coco' could have done with bit of this love.
Greg Harmon @sweetharmony
These are films I quite admired but didn't love as much as the critical/audience consensus:
• Mohawk (Ted Geoghegan) - Mohawk is not a bad film. What I saw didn't measure up to the hype. In fact, I didn't care for the story, characters, nor the performances. Skip and watch Michael Mann's The Last of the Mohicans.
• Blockers (Kay Cannon) - I would watch an American Pie and Blockers cross-over.
• The Ritual (David Bruckner) - Loved everything leading up to the 3rd act. The reveal "just didn't work for me dog."
• Solo (Ron Howard) - This film COULD have been great. That is all.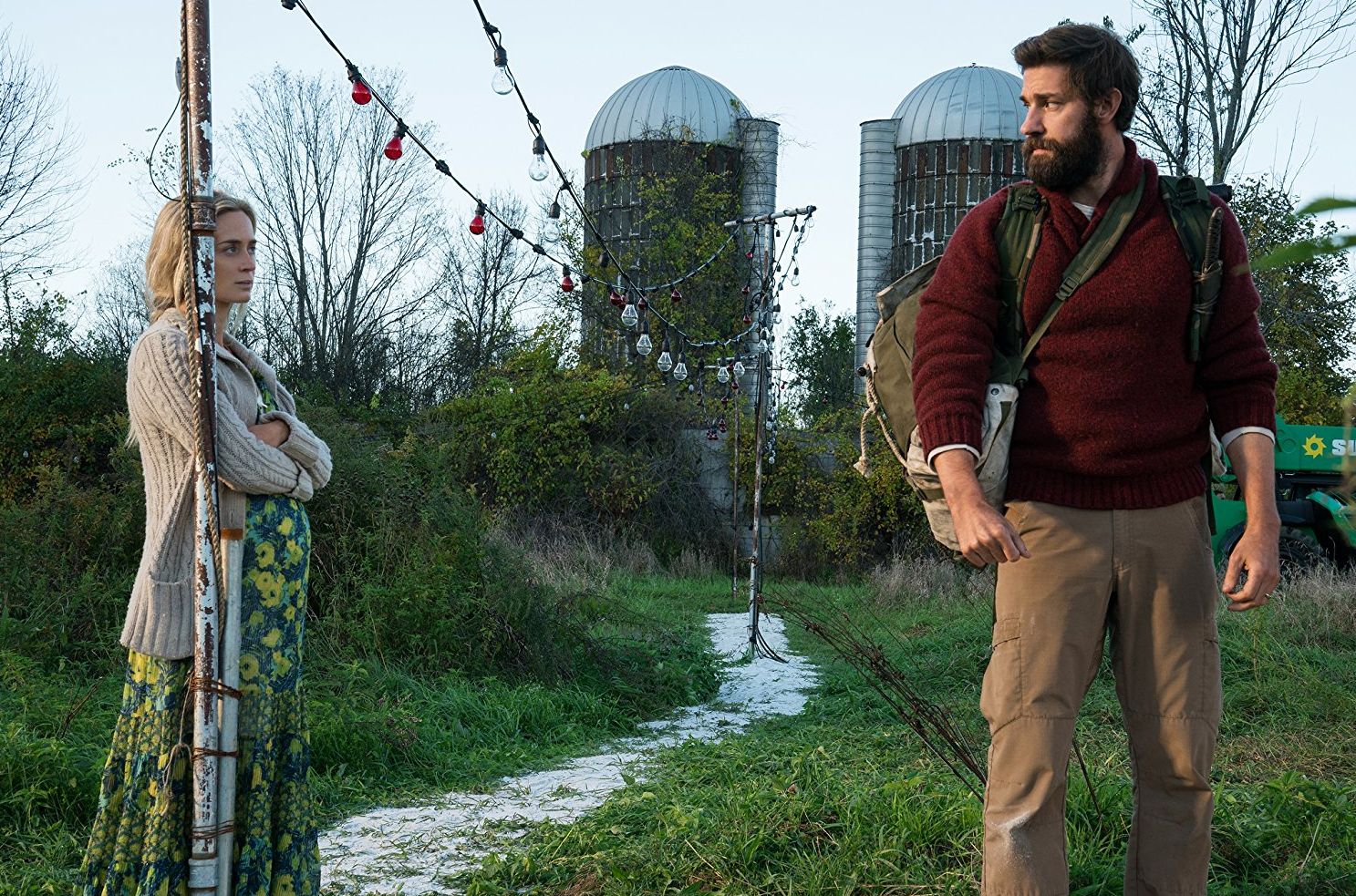 --------------------------------------------------------------------------------
2018 PERFORMANCE(S) DESERVING MORE LOVE
--------------------------------------------------------------------------------
Jackson Murphy @lcjreviews
• Matthew McConaughey ("White Boy Rick")
• Josh Hamilton ("Eighth Grade")
• Julia Roberts ("Ben is Back")
• Felicity Jones ("On the Basis of Sex")
• Jamie Lee Curtis ("Halloween")
• Vera Farmiga ("The Front Runner")
• Michelle Yeoh ("Crazy Rich Asians")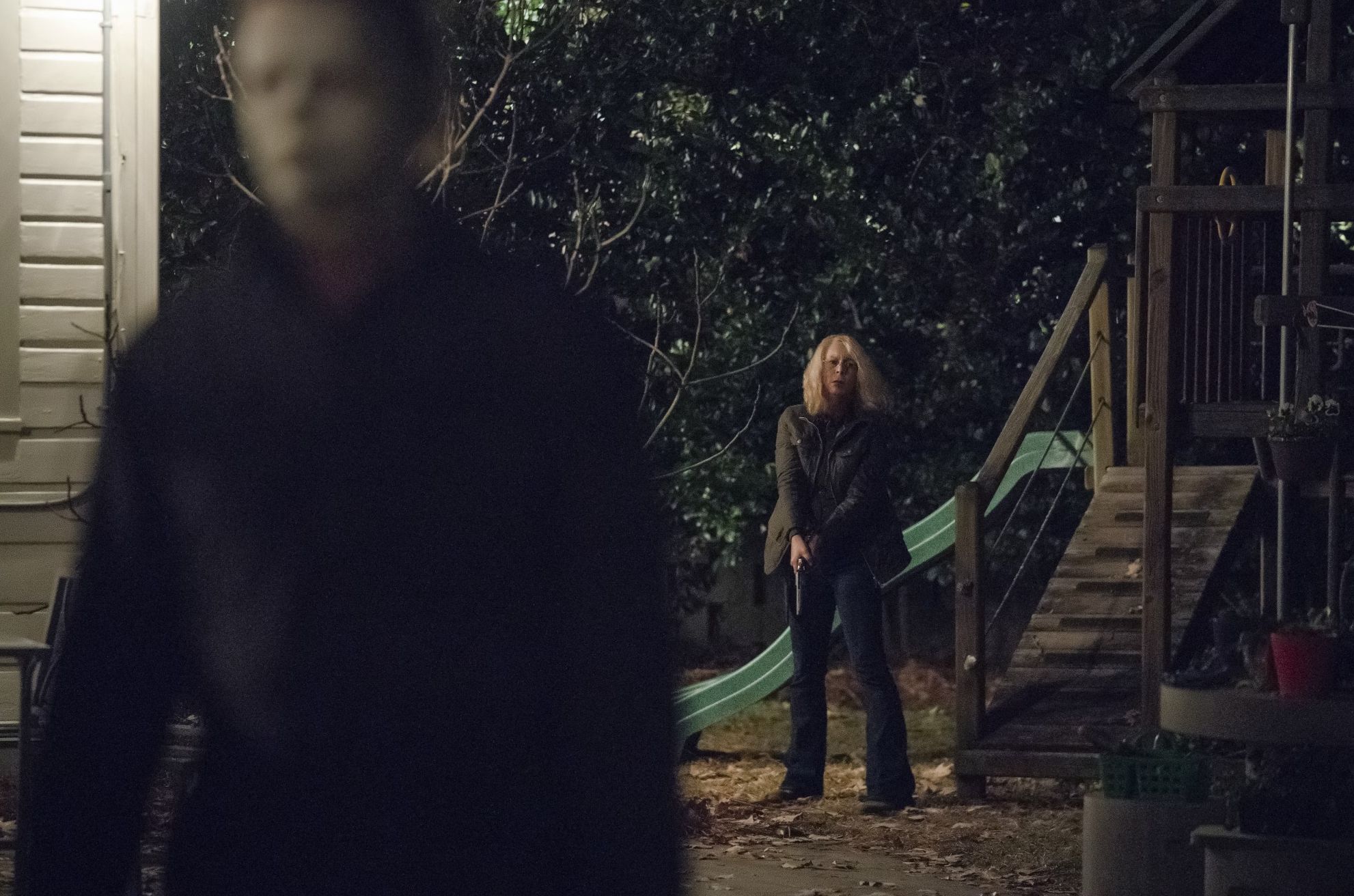 Rik Burnsting @burnsting
It feels like big Netflix releases are forgotten as soon as they disappear from the front page. For some it's better that way, but 'Private Life' is a gem that deserves more attention than a spot in the trending section.
Zach Perilstein @TripleZ_87
• Film - Christopher Robin
• Actor - Rami Malek
• Screenplay - Joe Robert Cole and Ryan Coogler
• Director - Bradley Cooper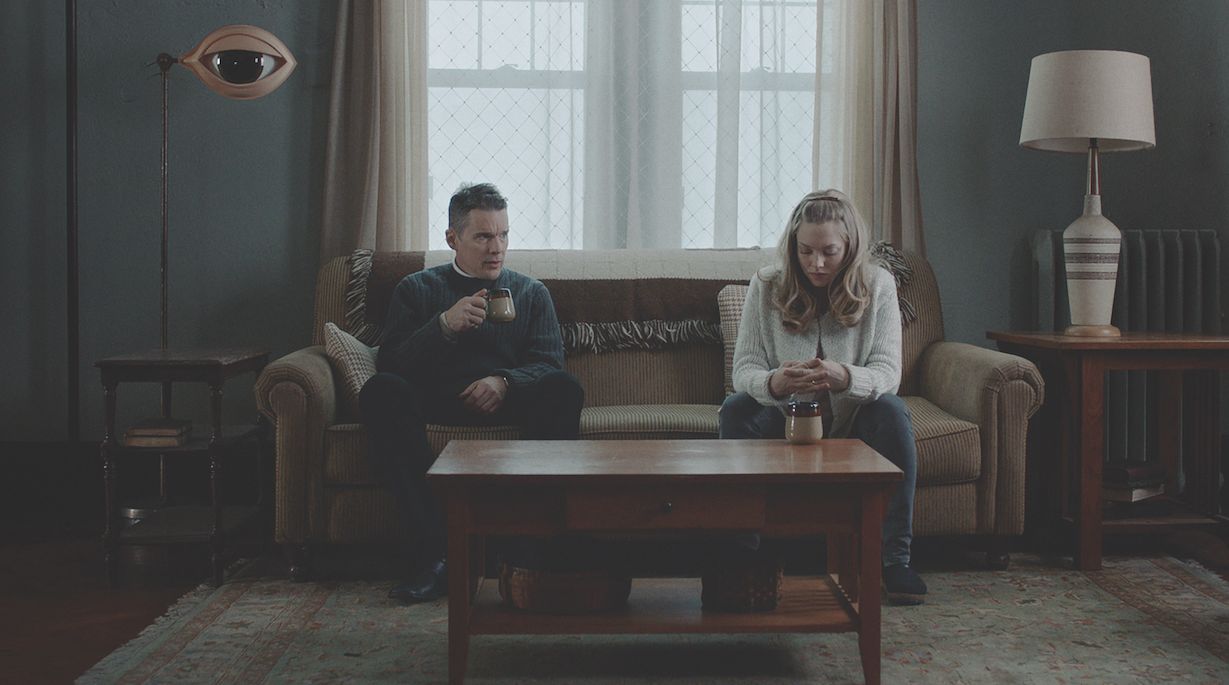 Delali Adogla-Bessa @DelaliBessa
There appears to be a crime against humanity brewing. I feel like the world sleeping on Ethan Hawke's gripping showcase as a tortured man of God in 'First Reformed'.
Maybe I'm not following the right people on Twitter. Or maybe I'm paying too much attention to the Golden Globes.
On a side note, Terry Notary's masterpiece in physical deadpan (if there is such a thing) that ludicrously provocative dinner gala sequence in 'The Square'. It's the funniest thing I've seen all decade. 'The Square' itself was the best piece of satire in a year that had an Armando Ianucci film. Who would have thought that.
Greg Harmon @sweetharmony
• Everyone in Thoroughbreds - especially Anton Yelchin
• Justin Chon's directorial debut Gook - Early 90's day in the life story about Asian Americans trying to achieve the American dream. I know, mind-blowing concept. Chon, also wrote and co-starred.
• Jessica Rothe, Happy Death Day
• Jason Statham and Shuya Sophia Cai, The Meg
• John Krasinski and Millicent Simmonds, A Quiet Place
• Haley Lu Richardson, Columbus - Richardson's performance channeled Brie Larson's Short Term 12.
• Isabela Moner, Sicaro: Day of the Soldado
• Alex Wolff, Hereditary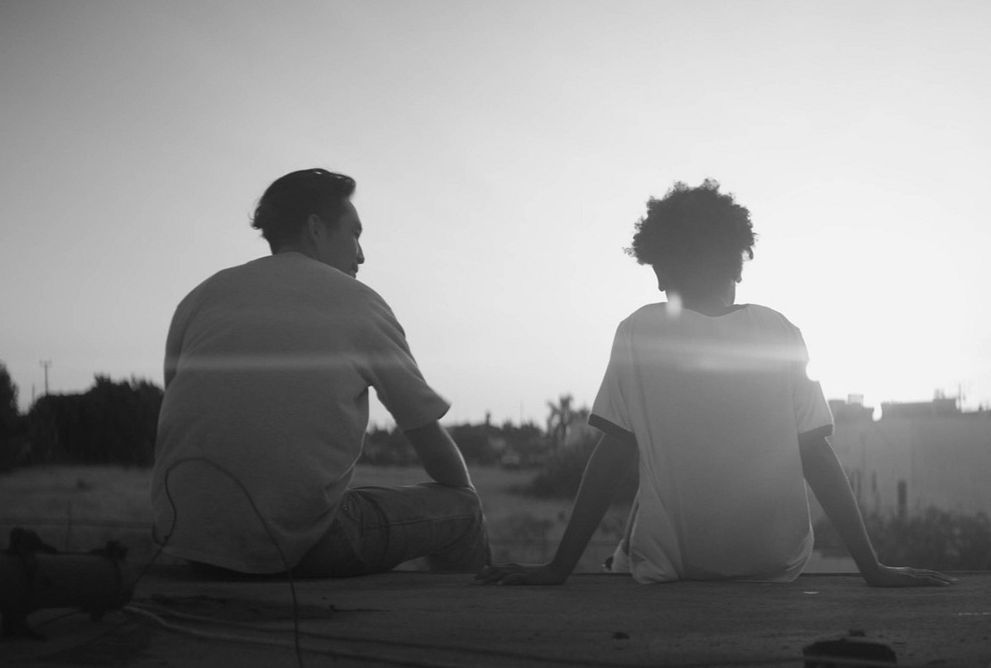 --------------------------------------------------------------------------------
FAVORITE FIRST-TIME VIEWS
--------------------------------------------------------------------------------
Jackson Murphy @lcjreviews
The Passion of the Christ, Guilty by Suspicion, Super Troopers.

Rik Burnsting @burnsting
Senna, an incredibly gripping doc that was on my watchlist since its release.
Zach Perilstein @TripleZ_87
Ted, I just really enjoyed Seth Macfarlane's comedy of it.
Delali Adogla-Bessa @DelaliBessa
I saw True Romance for the first time. This '93 film was directed by the late great Tony Scott but more importantly, written by Quentin Tarantino.
Watching 'True Romance' after already imersing oneself in Tarantino's near flawless work over the past 25 years feels like the order God intended. Beats that include a reverence for Japanese screen legend Sonny Chiba to the ultra-violence and of course the overarching cinephile fantasy serve as catnip for Tarantino enthusiasts.
Then there's arguably one of Tarantino's best-written scenes, showcasing his ability to lay the foundation for tension in black and white on a piece of paper; the confrontation between Dennis Hopper and, Walken. Needless to say, it involves a slick digression to Sicilian genetics and a violent coda.
Greg Harmon @sweetharmony
Into the Wild (2007)
The Florida Project (2017)
Columbus (2017) - I can't stop thinking about the subtle complexities of this film. Sometimes the simplest of connections can provide a sense of belonging we so desperately covet. Kogonada places a premium on human connection. Give yourself over and Columbus will sit with you well after viewing.
The Autopsy of Jane Doe (2016) - Loved this film for various reasons, but perhaps none more so than feeling a great deal of sympathy for a character played by BRIAN COX. Also, Emile Hirsch, like him or not, still looks like a fucking 18-year-old. God bless.
Happy Death Day (2017) - Jessica Rothe! Jessica Rothe! Jessica Rothe!
The Final Girls (2015) - this film burns with grief and nostalgia which I found quite endearing. Loved Taissa Farmiga, which explains why I love Vera Farmiga. They are talented actors!
--------------------------------------------------------------------------------
2018 FAVORITE FILMS: HONORABLE MENTIONS
--------------------------------------------------------------------------------
Jackson Murphy @lcjreviews
Avengers: Infinity War, First Man, Halloween, Ralph Breaks the Internet, Three Identical Strangers
Rik Burnsting @burnsting
Der Hauptmann ('The Captain') is a WWII film unlike anything released in recent years and I don't think a lot of people know about it. This might've been a 2017 release, but it was released internationally (and in the US) in 2018.
Also worth watching: Roma, Private Life, Black Panther, Let Me Fall and Can You Ever Forgive Me?
Zach Perilstein @TripleZ_87
Tag, Game Night, Mamma Mia! Here We Go Again, Jurassic World: Fallen Kingdom, Ant-Man and the Wasp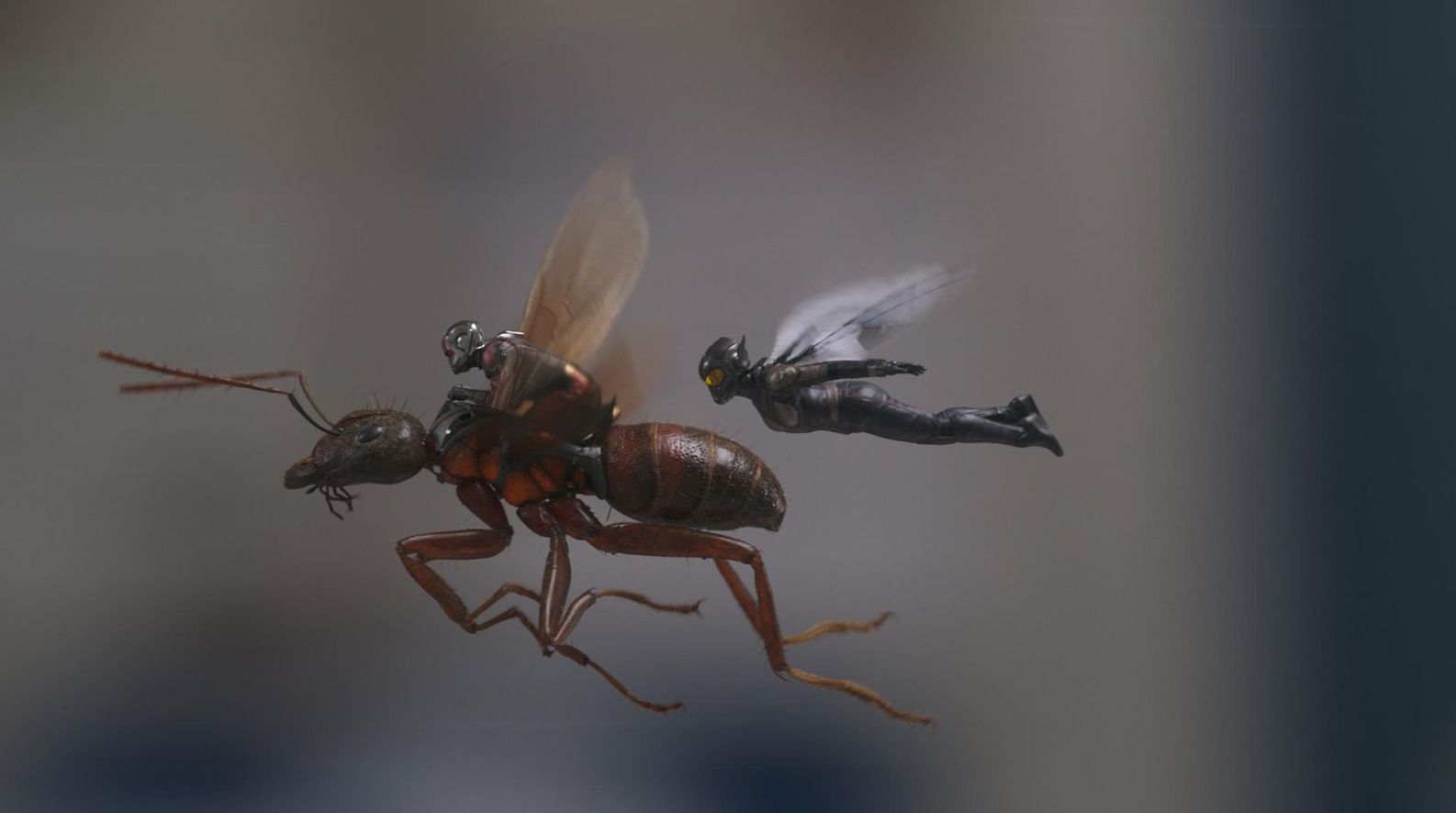 Delali Adogla-Bessa @DelaliBessa
The Ballad of Buster Scruggs, BlackkkKlansman, Hereditary, Leave No Trace, The Square
Greg Harmon @sweetharmony
A dumping ground of films I could easily rewatch:
Gook, Halloween, Annihilation, Searching, Creed II, Game Night, A Quiet Place, The Rider, Ready Player One, The Endless, Black Panther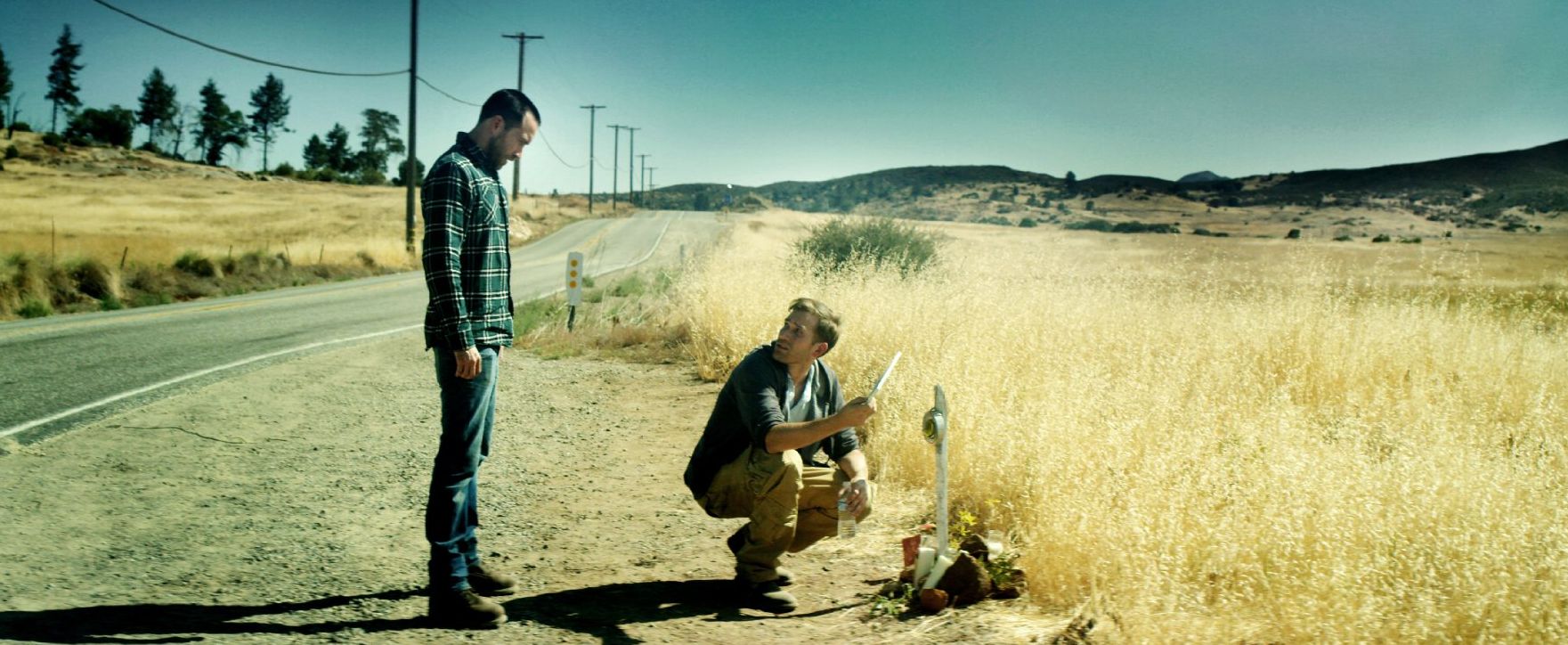 --------------------------------------------------------------------------------
2018 FAVORITE FILMS
--------------------------------------------------------------------------------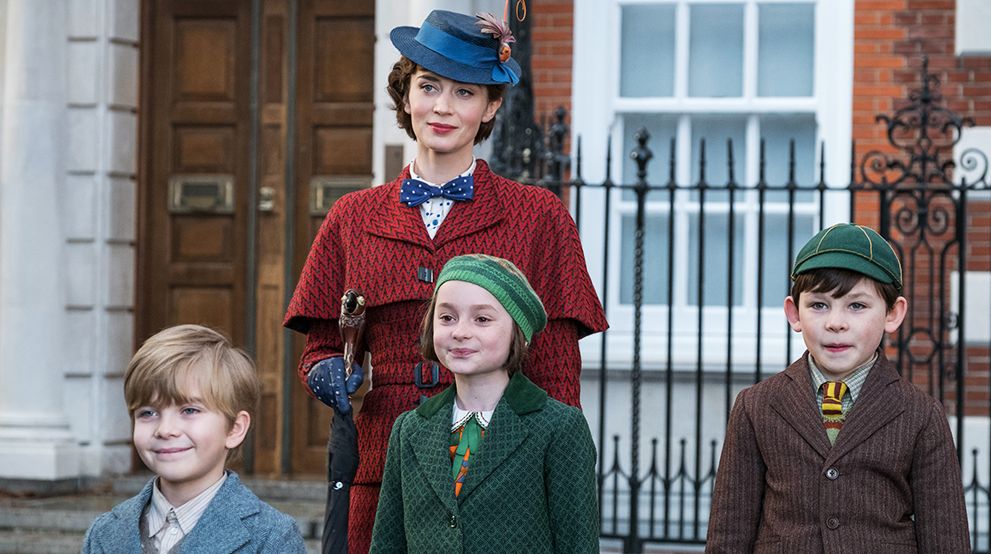 Jackson Murphy @lcjreviews
1.) "Mary Poppins Returns"
2.) "Mirai"
3.) "Science Fair"
4.) "Ready Player One"
5.) "The Ballad of Buster Scruggs"
6.) "Christopher Robin"
7.) "A Star Is Born"
8.) "Incredibles 2"
9.) "Annihilation"
10.) "Eighth Grade"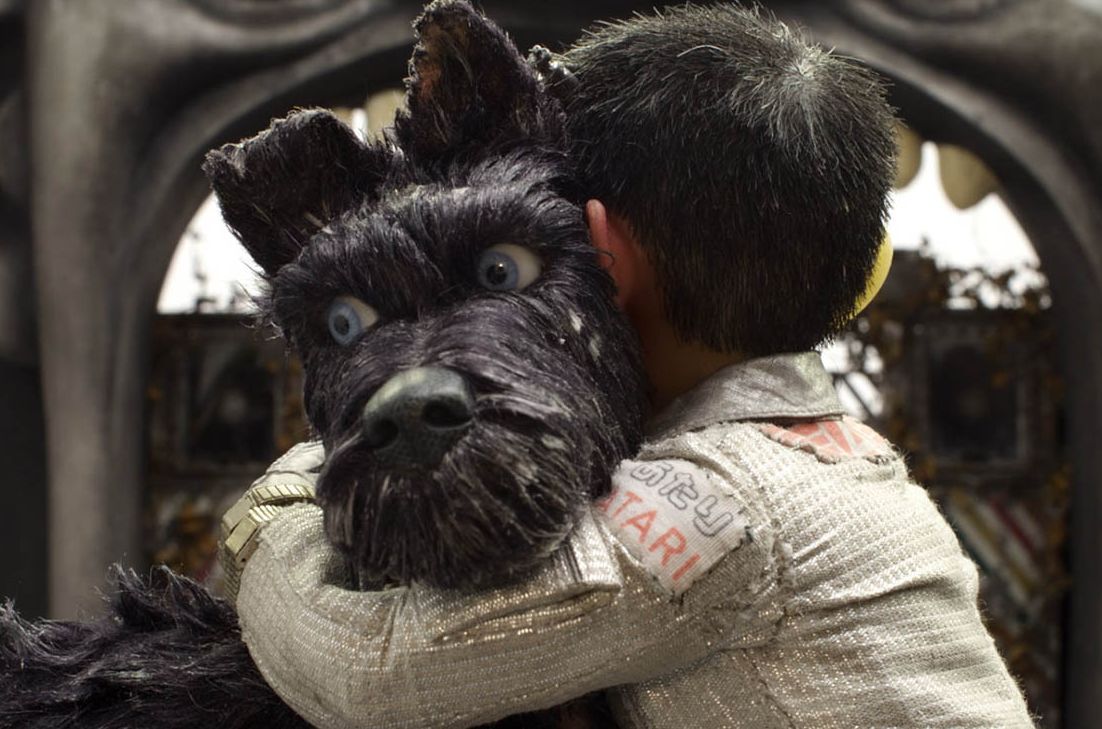 Rik Burnsting @burnsting
Isle of Dogs, just so much fun, and totally original!
If Beale Street Could Talk, a mesmerizing tragic romance.
Green Book, a heartfelt but charming drama with two of the best performances of the year.
Zach Perilstein @TripleZ_87
Avengers: Infinity War
Bohemian Rhapsody
Creed II
Christopher Robin
Black Panther
Solo: A Star Wars Story
Mary Poppins Returns
Deadpool 2
A Star Is Born
Crazy Rich Asians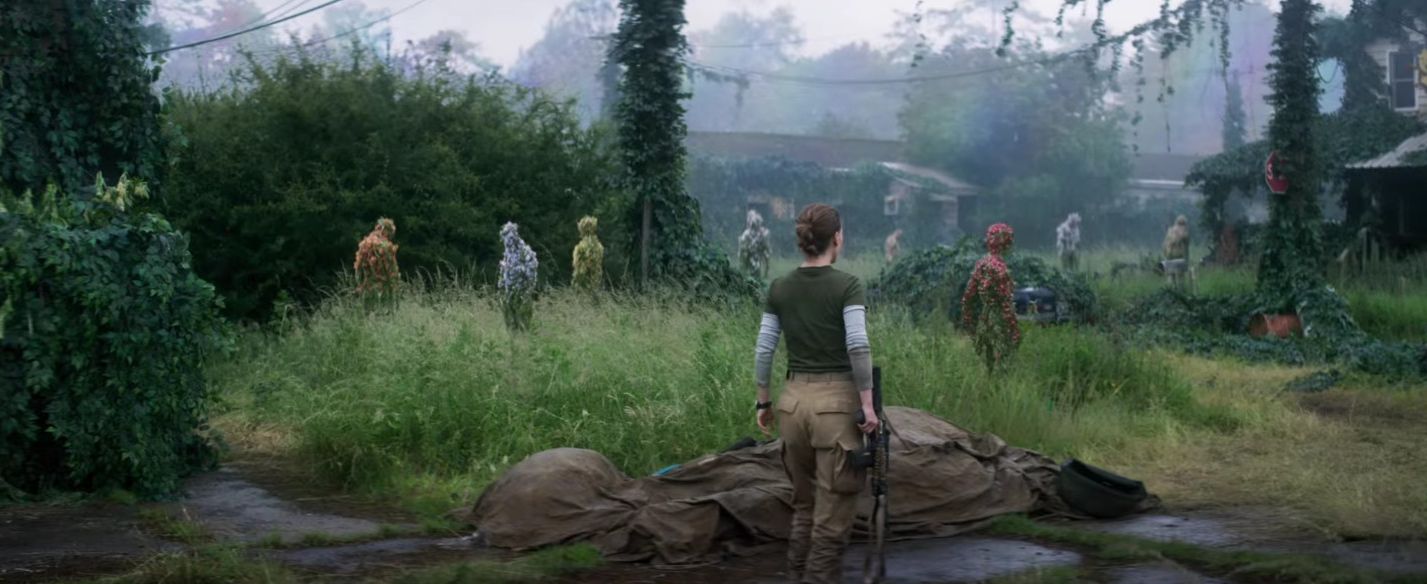 Delali Adogla-Bessa @DelaliBessa
A Prayer Before Dawn - I expected a gritty Muay Thai infused prison movie. I got something incredibly spiritual and moving instead from director Jean-Stéphane Sauvaire, who recounts the true story of junkie boxer Billy Moore and his road to redemption. Prisons, even the harshest third world ones, actually do reform. 'A Prayer Before Dawn' is a tactile and beautifully rendered empathic tale that flies a proud humanist flag.
Annihilation - What's the point of Sci-Fi if it isn't probing at the boundaries of reality and possibility? Alex Garland understands this, which is why he crafts a dazzling creation story and a throbbing longing for lucidity in a world too dynamic to provide any.
At the centre of 'Annihilation' is the mysterious "Shimmer", which is tested by a variety of characters. Some find beauty. Some find horrors. Some find that the trek for clarity begets more questions. For others, like the audience; we find a blend of everything. 'Annihilation' is brilliant because it demands the viewer bring something to it and invites multiple stimulating interpretations.
First Reformed - That Paul Schrader calls back to 'Taxi Driver' with the way he milks angst and conveys solitude via Ethan Hawke's performance is the first mournful beat that had me swaying to this quietly explosive tune. But 'First Reformed' is also incredibly urgent with the questions it asks of Christianity's role as the earth withers away at an alarming rate. Schrader uses the most carnal of matters to explore true spirituality as our protagonist's staunch belief in God seems to push him ever closer to damnation.
Widows - Another film that subverted expectations. No, we didn't get 'Heat'. Yes, it was foolish of us to expect something Michael Mann-esque from a man like Steve McQueen. But our director still demonstrates an understanding of the caper genre he is working within allowing him to turn each trope on its head in favour of purely character-building moments. There is also an impressive socio-political layer to 'Widows' which his handled with tremendous dexterity.
You Were Never Really Here - Probably my favorite film of 2018. My first venture into the artistic energy and brilliance of Lynne Ramsey has me wondering what took so long for me to be initiated. A crime story about an ex-soldier turned hitman did the trick.
If a film like 'Leave No Trace' handles a man's history of violence with so much sensitivity and subtlety, 'You Were Never Really Here' has this restlessness and frenzy about it as harrowing memories blare in our protagonist's head like the siren of a firetruck cursed to serve a city built on fiery flames.
Joaquin Phoenix leads this film with muted performance as a man who was walked hand in hand with dread since he was a babe. Ramsey's attempt to document what violence does to the soul is a stylish and fixating as anything I've seen since Ryan Gosling put on a blazer emblazoned with a scorpion.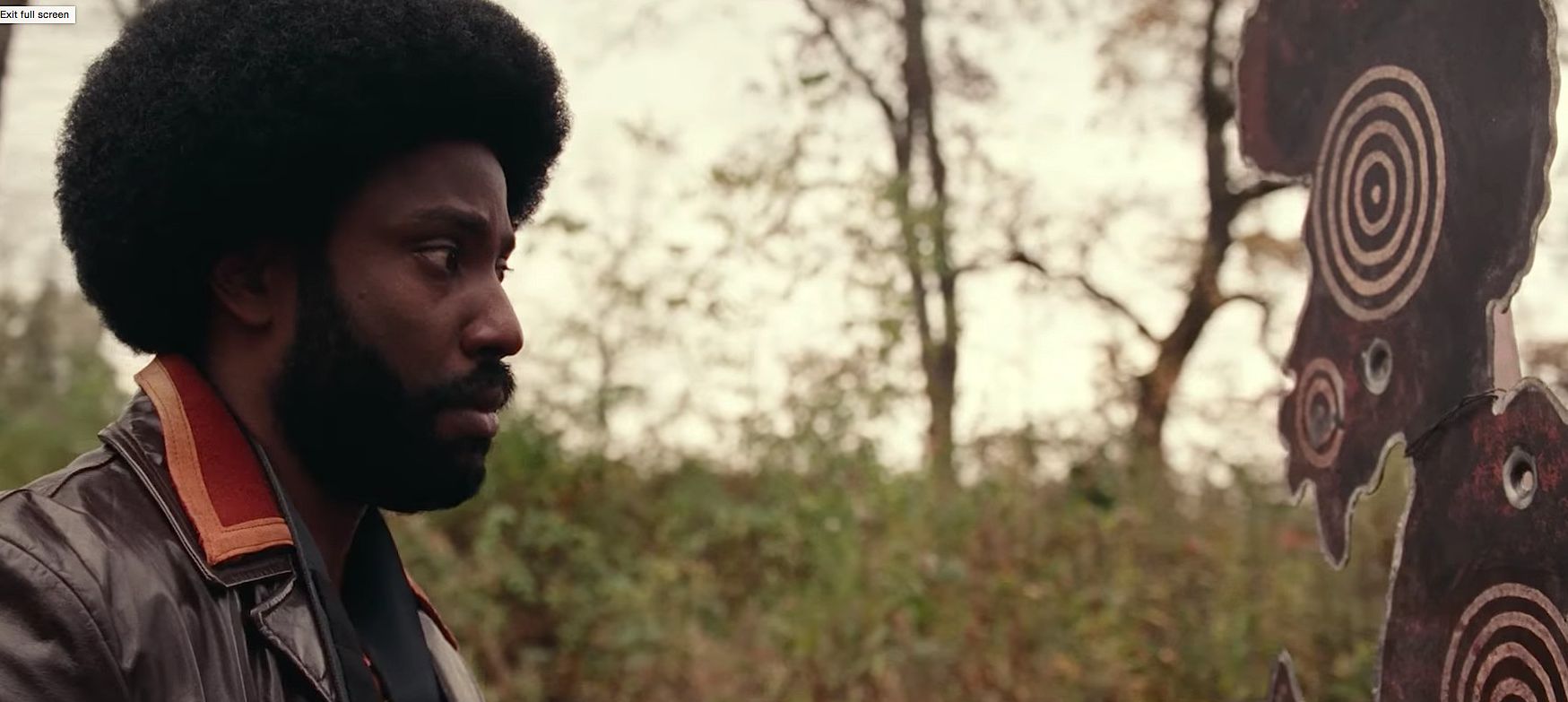 Greg Harmon @sweetharmony
Disclaimer - My top 3 "favorite" films of the past five years are....
2017: Dunkirk, Get Out, A Ghost Story
2016: The Handmaiden, Manchester by the Sea, Hell or High Water/La La Land
2015: Spring, Ex Machina, Sicario/Fury Road
2014: Whiplash, A Most Violent Year, Blue Ruin
2013: Short Term 12, Stoker, Mud
2018 Top 3: BlacKkKlansman, [/i][i]Mission Impossible - Fallout, You Were Never Really Here
And the rest....
• Spider-Man: Into the Spider-Verse
• First Reformed
• Hereditary
• Crazy Rich Asians
• Isle of Dogs
• The Haunting of Hill House and Sharp Objects - the best [8+ hour] horror films of 2018
--------------------------------------------------------------------------------
2019 MOST ANTICPATED FILMS
--------------------------------------------------------------------------------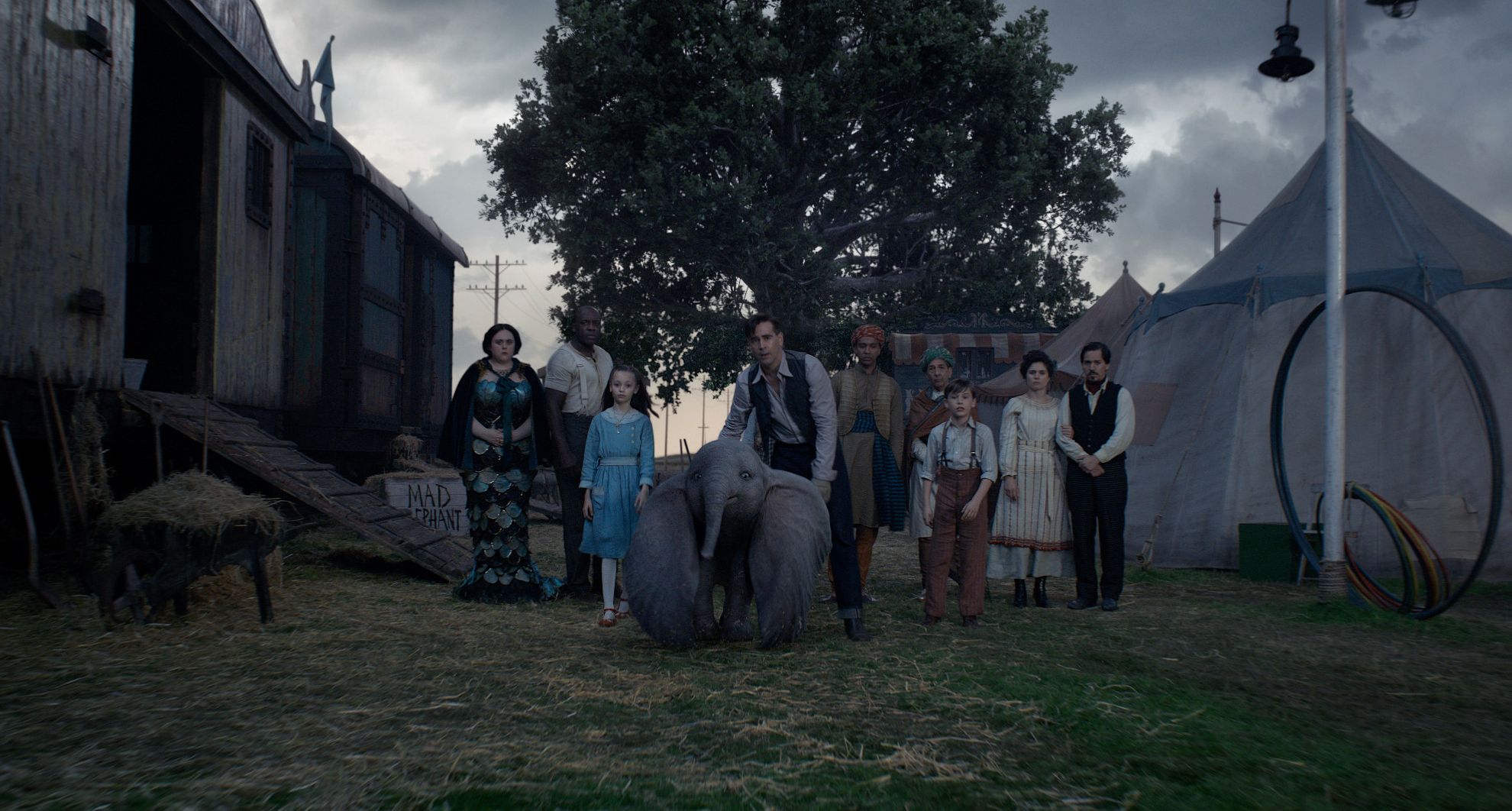 Jackson Murphy @LCJReviews
Dumbo, Missing Link, Aladdin, Toy Story 4, Hobbs vs. Shaw, Judy, The Woman in the Window, A Beautiful Day in the Neighborhood, Frozen 2, Cats, Little Women
Rik Burnsting @burnsting
After Get Out I can't wait for Jordan Peele's Us. Todd Phillips directing Joaquin Phoenix and Robert De Niro in Joker sounds very interesting too. I'm looking forward to reliving The Lion King in CGI. And I'm rooting for Martin Scorsese's Netflix film The Irishman with Joe Pesci, Robert De Niro and Al Pacino.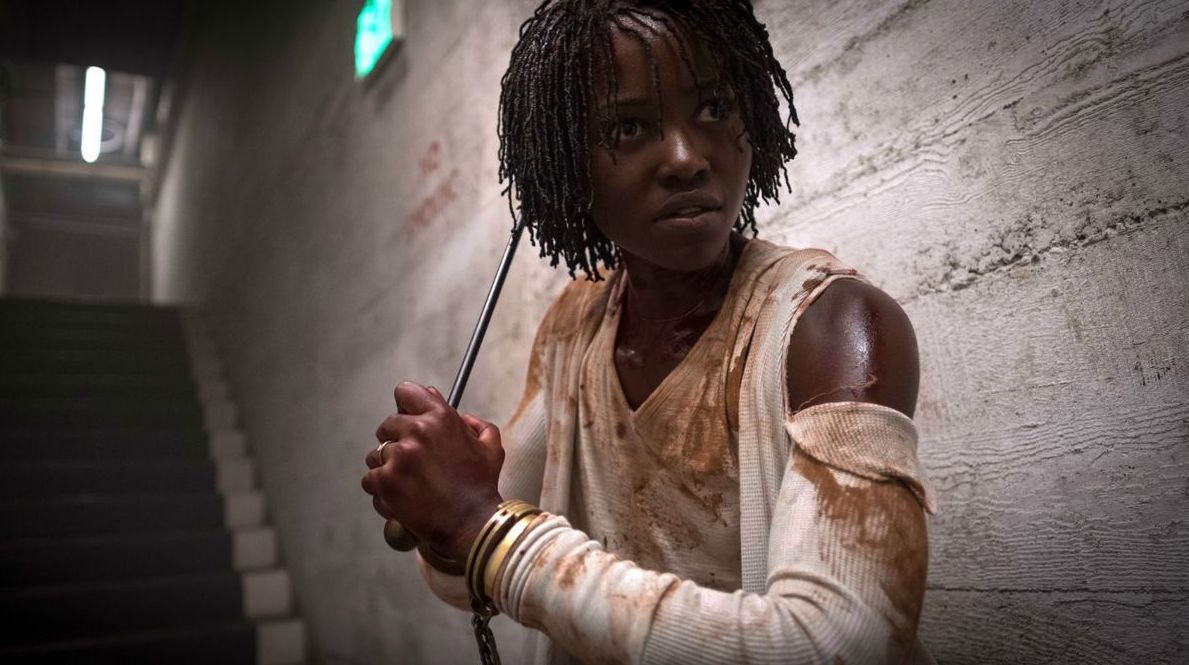 Zach Perilstein @TripleZ_87
Oof this is a big one.
The Lego Movie: Part Two
Captain Marvel
Dumbo
Shazam!
Avengers: Endgame
Detective Pikachu
Aladdin
Brightburn
Rocketman
Toy Story 4
SpiderMan: Far From Home
The Lion King
Joker
Frozen 2
Star Wars: Episode IX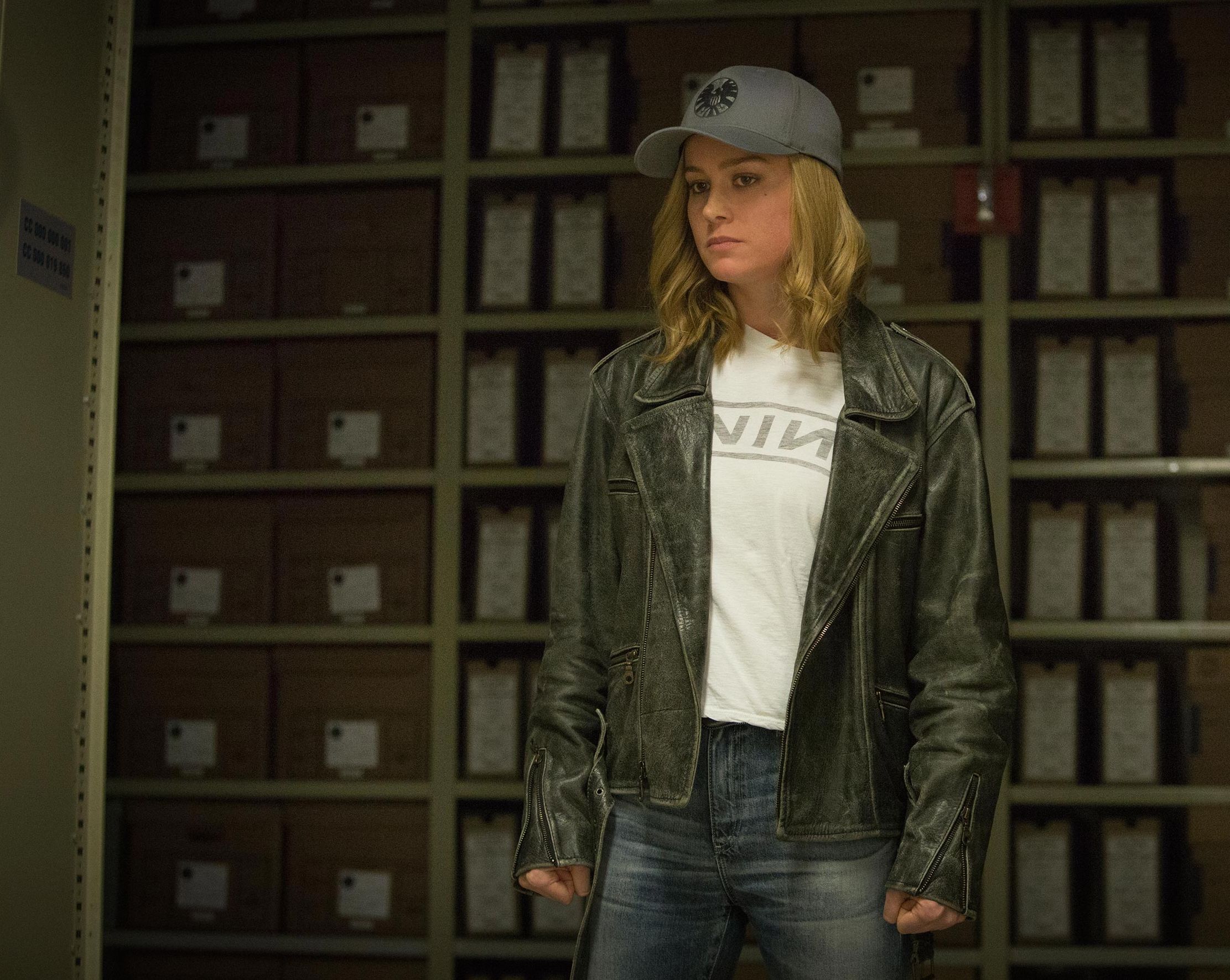 Delali Adogla-Bessa @DelaliBessa
Martin Scorsese's The Irishman
Greg Harmon @sweetharmony
Glass
Us
John Wick: Chapter 3
Grudge
Pet Sematary
It: Chapter 2
Fast and Furious Presents: Hobbs and Shaw
Joker
Charlie's Angels
The Goldfinch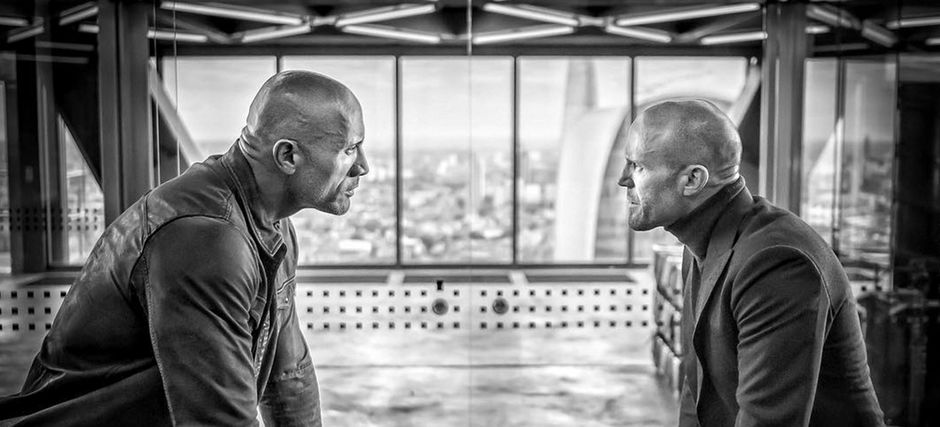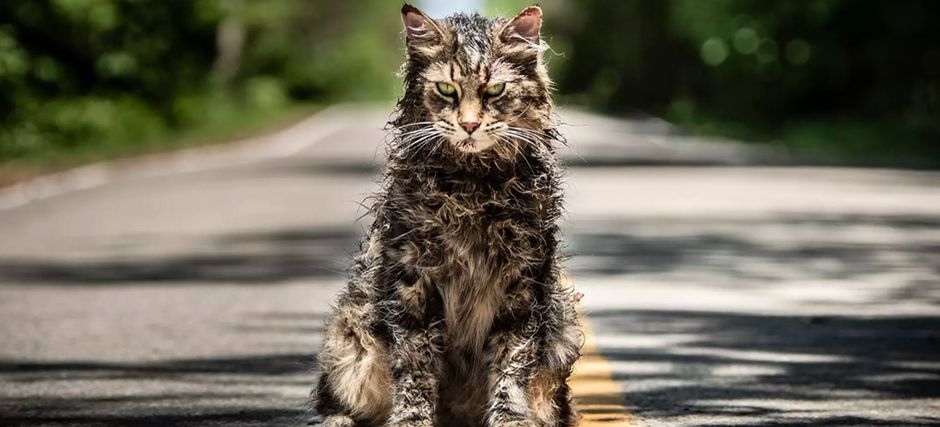 GregHarmon in Cultjer Year In ReviewFollow
Greg Harmon | Managing Editor | Follow me @sweetharmony for Film & TV discussion | Ko-fi http://ko-fi.com/sweetharmony