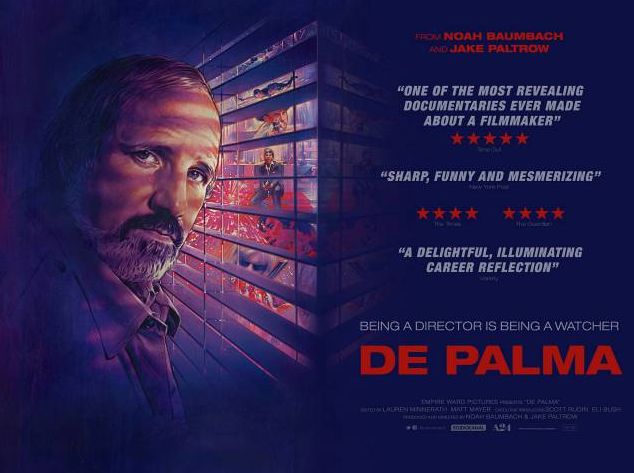 De Palma: The master of excess and suspense
by
There is no doubt that one of the great directors of the modern age is Brian de Palma, a director who has a long list of classics, near classics and interesting gems to his name. Scarface, The Untouchables, Carlito's Way, Obsession, Dressed to Kill, Casualties of War, Mission Impossible, Raising Cain or Carrie. Even his duds – Bonfire of the Vanities, Mission to Mars or Snake Eyes – have moments of great interest to cinephiles and reveal a director with a real understanding, not only of the technical aspects of filmmaking, but of the filmic possibilities of the camera.
In 2015 directors Noah Baumbach and Jake Paltrow joined together to make a documentary about the great man. I call it a documentary but in fact it is more of an appreciation, a fan's love letter to someone who has obviously entertained and thrilled them both over the years. I must admit that when I found out who the directors were I was initially surprised – Baumbach is the writer/director as such off-beat slices of life as Frances Ha and The Squid and the Whale whilst Paltrow – brother of Gwyneth and son of Bruce Paltrow and Blythe Danner – has only directed a handful of films and TV . But I realise that I was being unfair as it is obvious from the film that they are very passionate about the subject.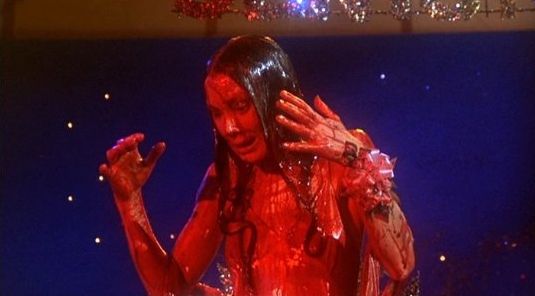 De Palma is not presented in the usual manner in which dozens of contempories or admirers wax lyrically about what makes the subject so great. Instead they rely on a long interview with Brian De Palma himself as he systematically takes us through his career. From his first forays into student and independent films, through the highs and lows of his studio career and finally his return to smaller budget films once more.
He is very candid about his failures – including his marriages – and also very thankful for his successes, calling The Untouchables 'lightning in a bottle.' He doesn't delve into gossip but does occasionally reveal enough snippets of the perils and difficulties of filmmaking to be of interest to those who want more than just a few hours fawning. For example, during Mission Impossible he almost had to juggle screenwriters and at one time had Robert Towne and David Koepp typing away in different rooms of the same hotel. Some of his stories are quite amusing, especially the tale of shooting Al Pacino in Carlito's Way (Pacino was in one train, he was on another when suddenly Pacino's train left the station taking the star with it!).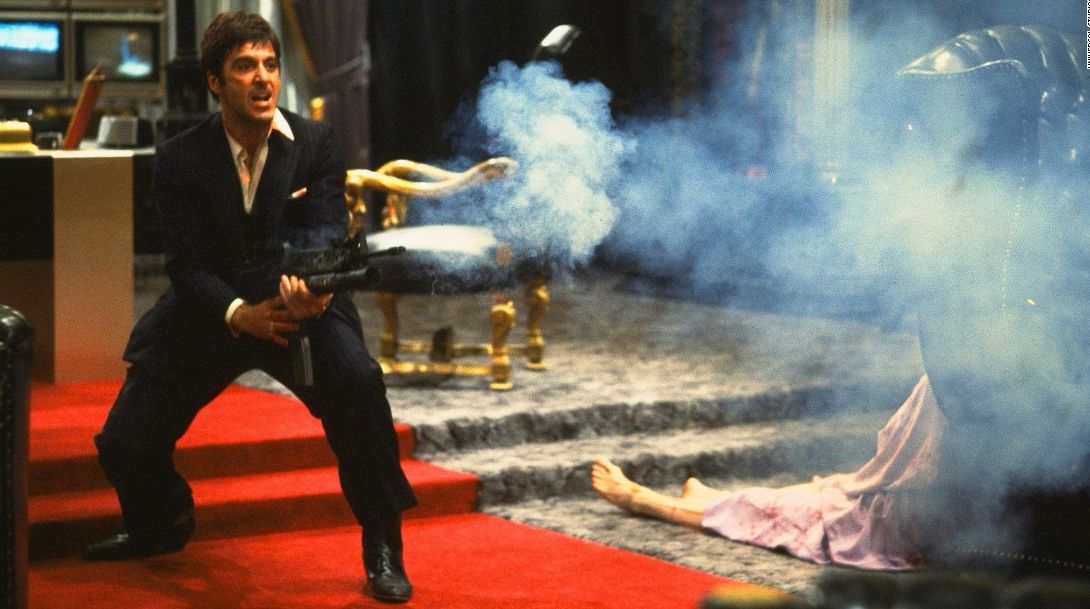 He is also very open about his obsession with Hitchcock claiming that the set piece was sometimes more important than the story (he uses Hitchcock's phrase – the McGuffin) and admits that, even if he had a very simple setup it would be in his nature to draw it out as much as possible.
As I was watching De Palma, I think I probably felt exactly as Baumbach and Paltrow must have. I was completely enraptured by the man and really enjoyed revisiting his fantastic filmography with him. You don't need talking heads talking about him, you have the real thing in front of you.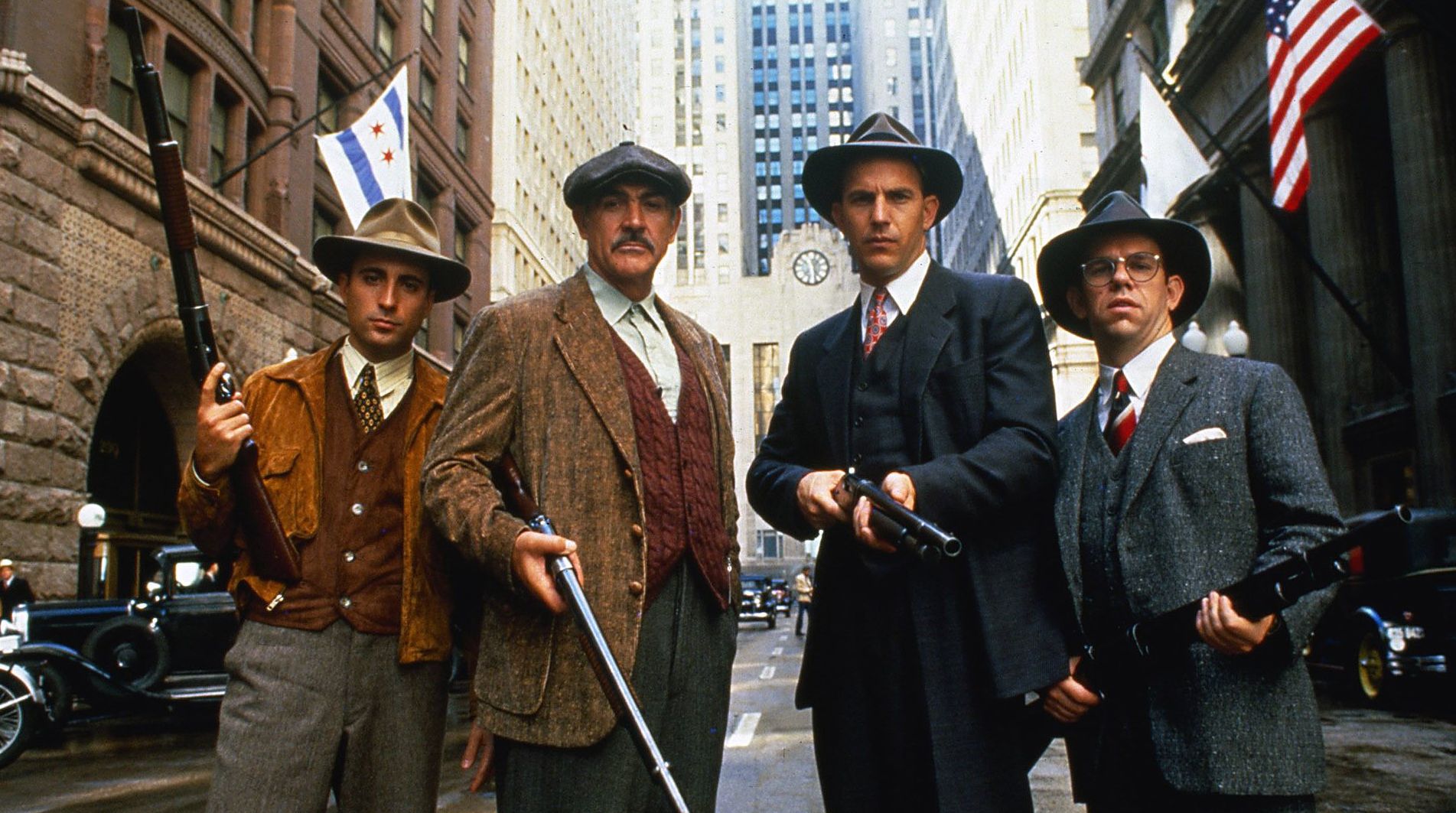 There is a certain amount of hero worshipping going on here, both by the directors and by myself, and why not? De Palma is not the type of director that has captured the wider public and media's imagination – he's not a Scorsese or a Spielberg – and he's not a filmmaker who is regularly worshiped in the realms of cinephilia as his successes occurred before many of the younger generation were even born. There are also too many so called film aficionados out there who dismiss him as a sub-Hitchcock clone (he admits that you will be judged by the fashions of the day and many criticise his obsession (pun intended) with violence and women), but for myself and those of the same age group, his films are very special. He made excess accessible, could ring tension out of the most ordinary scene, and all the while playing with the language of cinema.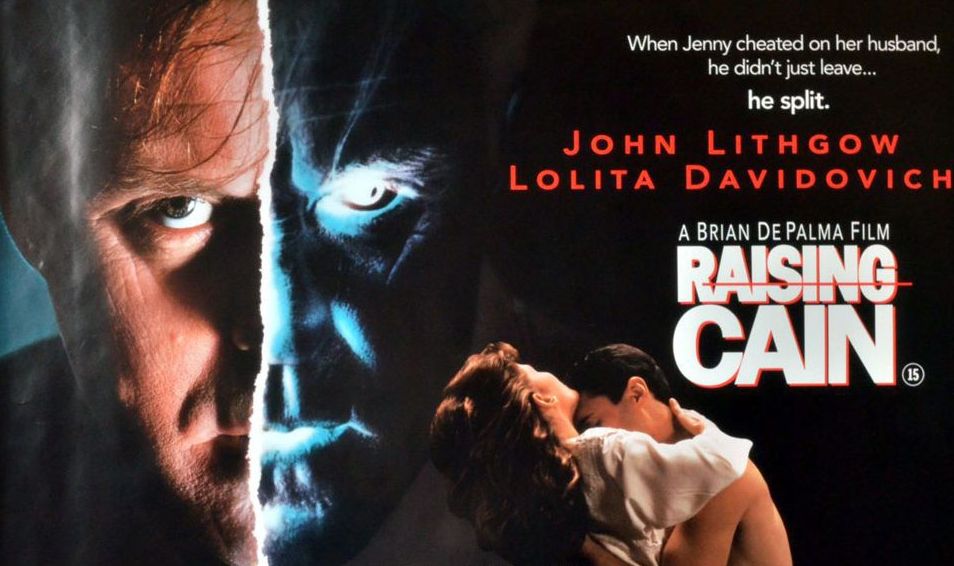 The pool hall in Carlito's Way, the train station steps in The Untouchables, the prom in Carrie, Tony Montana's home or the little clearing in Raising Cain, are all locations which are burned into our psyche, we have been there, revisting them time and time again and will continue to visit in the future.
OK, you are getting a very one sided approach to the story here and there is undoubtedly another side to some of his stories and recollections but that's fine. As Tony Montana says in Scareface 'I always tell the truth. Even when I lie.'
As the film finished I just wanted reach over to my blu-rays and start watching them over again and when I finish, I think I'll watch the documentary all over again. I just want to sit at the feet of this great director, to listen to his stories one more time and to thank Baumbach and Paltrow for putting this together.
De Palma is currently available on Amazon Prime in the UK