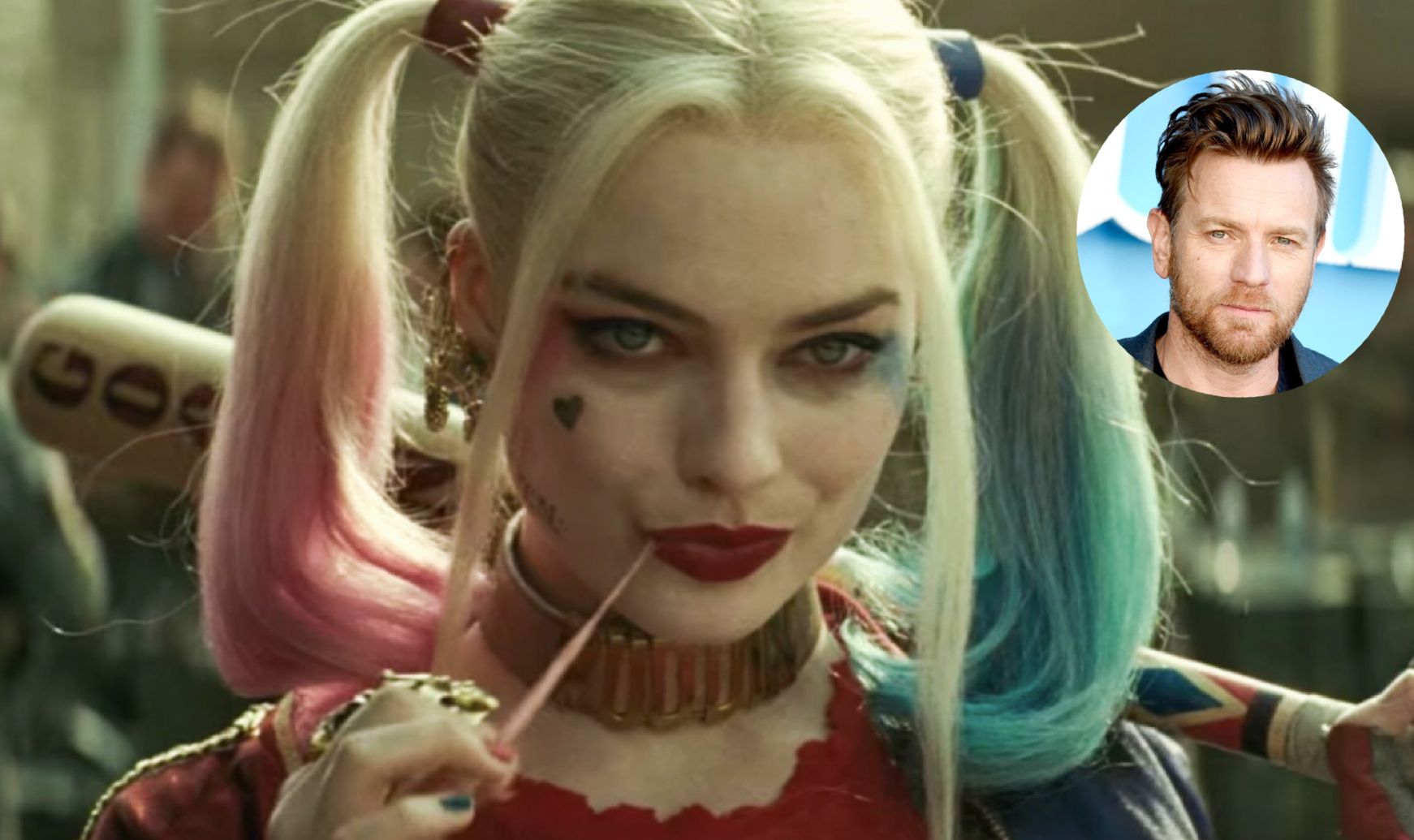 Ewan McGregor cast as villain Black Mask in Margot Robbie's 'Birds of Prey'
by GregHarmon
Looks like Margot Robbie's girl gang has a formidable foe
Just when you thought The Shining sequel was enough to fulfill your Ewan McGregor needs. Warner Bros has nabbed the 47-year-old actor to play the villain in Margot Robbie's Birds of Prey!

According to industry sources, McGregor will play Gotham City's underground crime lord Roman Sionis a/k/a Black Mask. First introduced in Batman No. 386, Sionis is known as a master of torture and intimidation techniques whose personal vendettas against key Gotham figures including Bruce Wayne, ultimately led to the rise of Sionis' alter-ego Black Mask and his vigilante terrorist organization, the False Face Society.

Standing opposite Ewan McGregor will be Margot Robbie and her badass "girl gang" co-starring Friday Night Lights Jurnee Smollett-Bell as Gotham's world class street fighter - Dinah Lance a/k/a Black Canary, and 10 Cloverfield Lane's Mary Elizabeth Winstead as Gotham's fierce female vigilante - Helena Bertinelli a/k/a Huntress. Rosie Perez is on board to play Gotham City police detective Renee Montoya.

If you would've have told me a year ago I would be sitting here, counting down to a Todd Phillips directed Joker standalone and Cathy Yan's Birds of Prey, I would have called you f-n crazy. Yet here we are, closer than ever from seeing both projects hit the big screen.

Cathy Yan's Birds of Prey is scheduled for release on February 7, 2020.

GregHarmon in Untitled Birds of PreyFollow
Greg Harmon | Managing Editor and Cultjer Contributor | Follow me @sweetharmony for Film & TV discussion