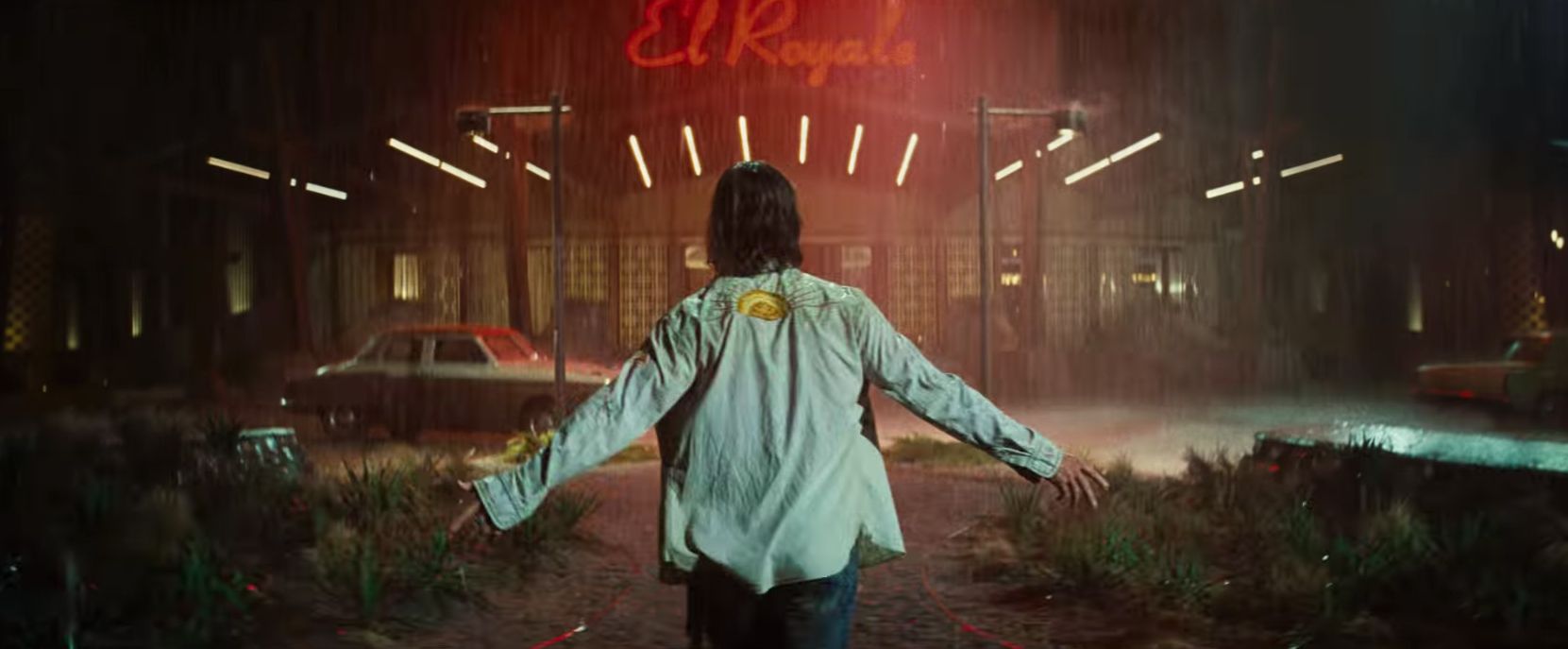 First Trailer for Drew Goddard's 'Bad Times at the El Royale'
by GregHarmon
Drew Goddard's follow up to Cabin in the Woods is, as you would have guessed, looks weird as f—k!
The batshit first trailer for Bad Times at the El Royale takes you inside the mysterious bi-state hotel featuring a questionable cast of characters who are not to be trusted, including the hotel itself!
The synopsis for Goddard's latest could very well have come straight outta MTV's Real World Intro. Perhaps I'm dating myself but read along with me if you remember: This is the fictional story, of seven strangers, picked to stay at a hotel, work together, and have their lives turned upside down when masked figures and a sinister but shirtless Chris Hemsworth appears. Find out what happens, when people stop being polite, and the shit starts getting real… The Real World!
Okay so you get the point. Goddard's 1969-set noir thriller follows a group of seven strangers including Jon Hamm as a vacuum cleaner salesperson (because carpet was all the rage in 1969), Jeff Bridges as a down-on-his-luck priest whose got some dark secrets, Cynthia Erivo (Widows) as a singer, and an impressionable southern girl Cailee Spaeny (Pacific Rim: Uprising) and her older sister played by Dakota Johnson. The hotel's bellhop is Lewis Pullman (Lean on Pete) and last but not least, is the charismatic and free-spirited cult leader played by Chris Hemsworth. Everybody loves Chris right.
You'll want to re-watch the trailer a couple of times, especially after the 40 second mark when, as the film's title suggests, the bad times truly kick in. It's been six years since Drew Goddard was last behind the camera with his splatter-fest gem Cabin in the Woods and the talented filmmaker has since gone on to receive a Best Adapted Screenplay nom for his work on The Martian. Never mind this guy also wrote for JJ Abrams, Damon Lindelof, and Josh Whedon-helmed shows back in the day.
I think we should give this one a chance. Bad Times at the El Royale opens Oct. 5.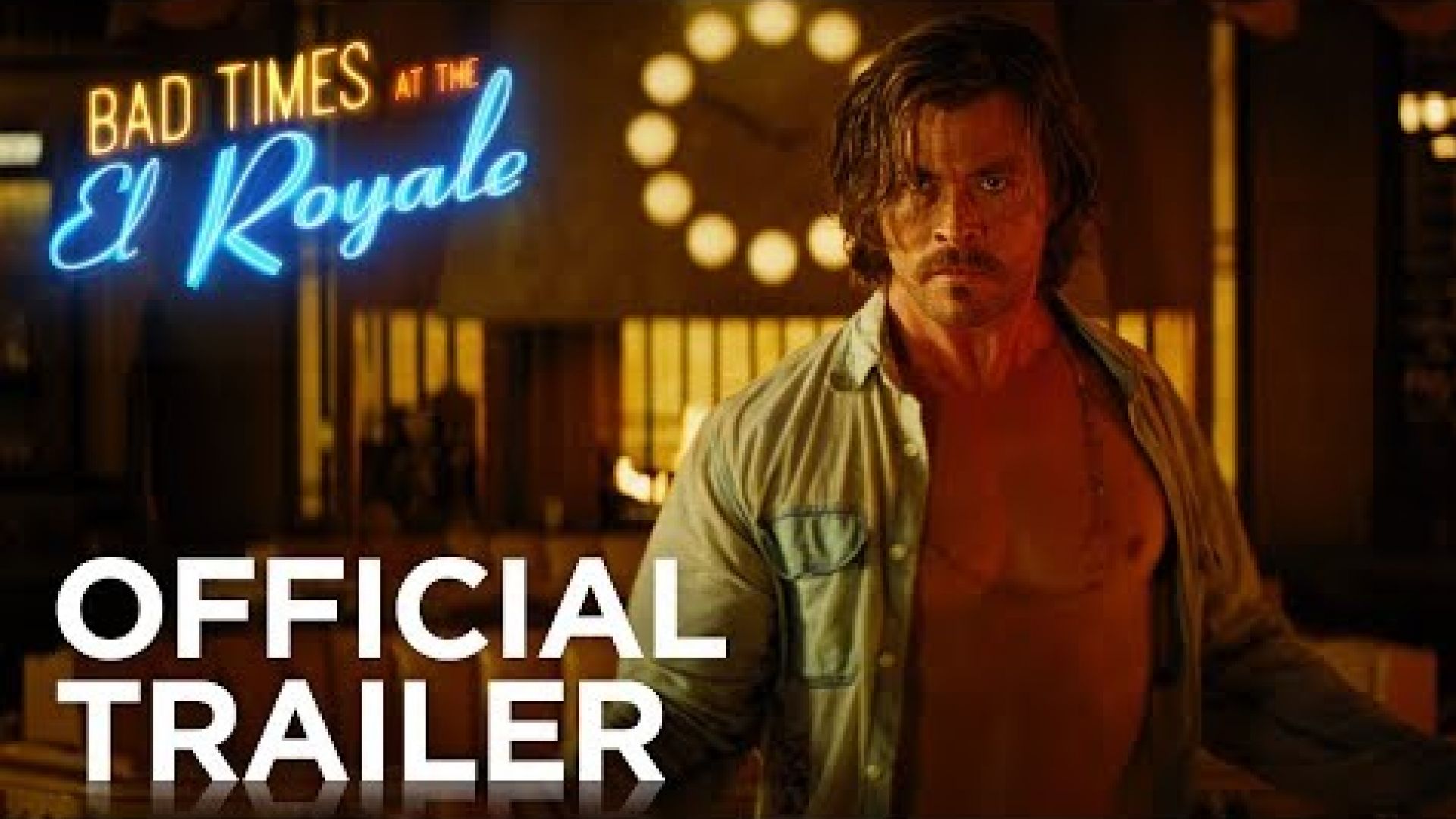 GregHarmon in Bad Times at the El RoyaleFollow
Greg Harmon | Managing Editor and Cultjer Contributor | Follow me @sweetharmony for Film & TV discussion