Sony Pictures released the spooktacular first trailer for Ari Sandel's Goosebumps 2: Haunted Halloween!
Did you miss me!?
Slappy is back in an all new fun-filled adventure featuring some new and familiar monsters in Goosebumps 2: Haunted Halloween.
Sony's follow-up (previously titled Slappy Halloween) will usher in a new set of curious characters who are immersed in Stine's world of trollish creatures including everyone's favorite dummy, Slappy!
The first trailer for Haunted Halloween appears to be a visually stunning crowd-pleaser, following two friends played by IT's Jeremy Ray Taylor and Caleel Harris (voices Clyde - The Loud House) who stumble upon R.L. Stine's now-dilapidated home. Unbeknownst to them, the boys happen to unlock one of Stine's hidden manuscripts titled "Haunted Halloween". And by 'unlock' they've inadvertently released Slappy the dummy, whose mission is to create havoc on the eve of Halloween by unleashing the creature apocalypse - including toddler-sized killer GUMMY BEARS!
Sony's trailer features some familiar creatures from 2015's Goosebumps including the Adominable Snowman, the relentless lawn gnomes, and the Werewolf of Fever Swamp. Though Jack Black is not returning to reprise R.L. Stine, you will recognize his voice as Slappy "Did you miss me!?" You'll also recognize Madison Iseman - aka Jack Black's avatar Dr. Shelly Oberon in Jumanji: Welcome to the Jungle - who plays Jeremy Ray Taylor's older sister.
Haunted Halloween's additional cast members include Ken Jeong (Crazy Rich Asians), Wendi Mclendon-Covey (Bridesmaids), Chris Parnell (Hot Rod), Ben O'Brien (Manchester by the Sea), and Jack Black as the voice of Slappy. The Duff director Ari Sandel helmed the sequel from a script written by Rob Lieber (Peter Rabbit).
I'm hoping this one checks out. It looks promising.
Check out the trailer! Goosebumps 2: Haunted Halloween hits theaters this Oct. 12.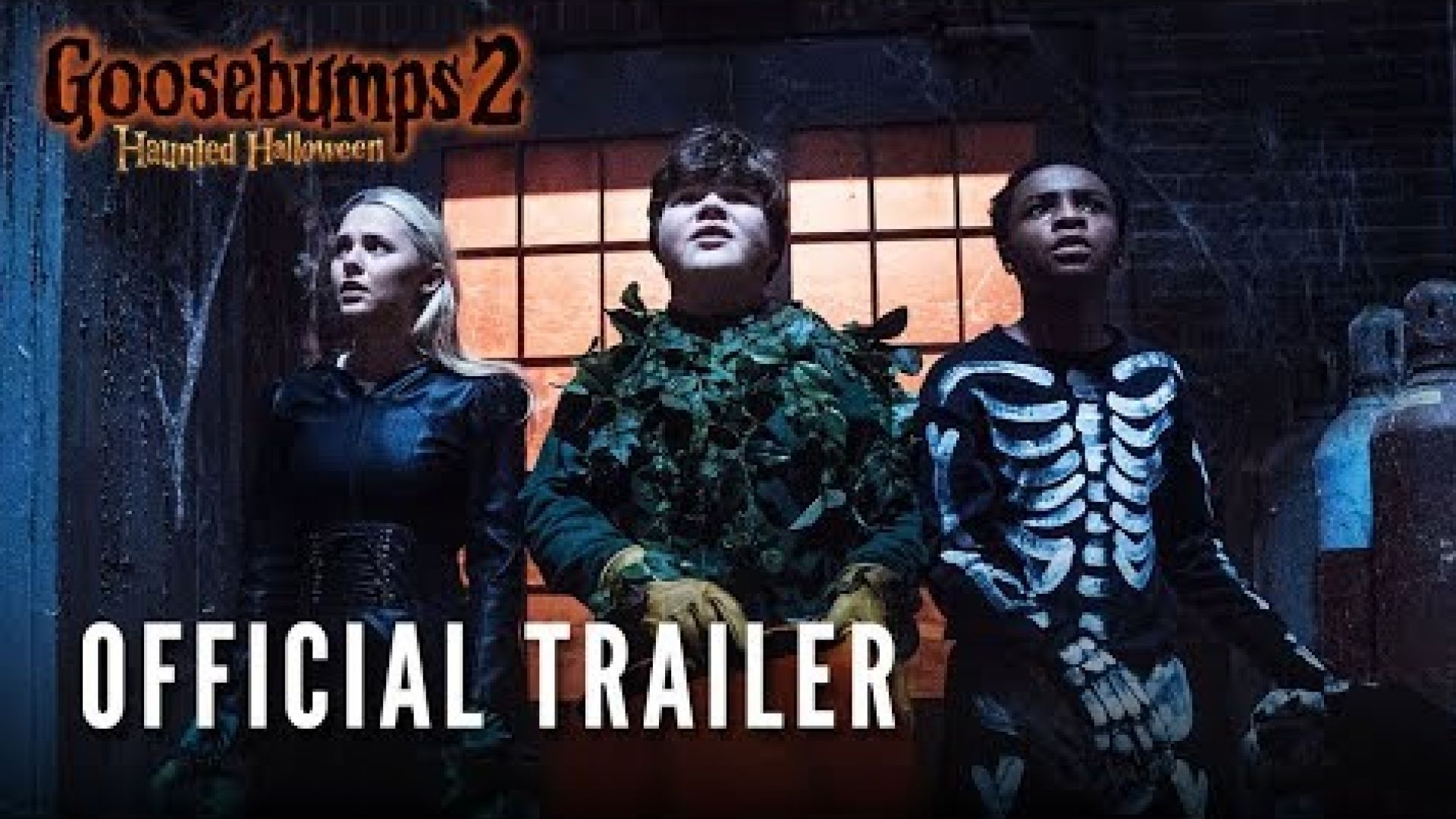 GregHarmon in Goosebumps 2: Haunted HalloweenFollow
Greg Harmon | Managing Editor and Cultjer Contributor | Follow me @sweetharmony for Film & TV discussion