Gal Gadot Joins Disney's 'Ralph Breaks The Internet'
by GregHarmon
Here's another reason to check out 'Ralph Breaks The Internet' a/k/a Wreck It Ralph 2.

That's right! Gal Gadot has joined the cast of Disney's sequel to 2012's Wreck-It Ralph. Gal shared the exciting news to her Twitter followers:

"I'm so excited to finally announce that I am playing a character named Shank in Disney's #RalphBreaksTheInternet hitting theaters this November! Such an amazing experience to be apart of this project with such great creators and cast! Welcome to Slaughter Race! 🏎🏁😉 "

Gadot will play "Shank", a fierce driver from an intense and gritty online racing game called Slaughter Race. Shank meets Ralph (John C. Reilly) and Vanellope (Sarah Silverman) during the digital duo's journey to the internet, where they hope to find a replacement steering wheel for Vanellope's arcade racing game, Sugar Rush.

2012's sequel will also introduce new characters including Taraji P. Henson as the head of a trend-tracking website called BuzzzTube, along with undisclosed roles for James Corden, Ana Ortiz (Ugly Betty) and Alan Tudyk (Moana, Rogue One). Fix-It Felix (Jack McBrayer) and Sergeant Calhoun (Jane Lynch) are confirmed to return along with a cross-over of several beloved Disney characters and voice actors including - Tangled's Rapunzel (Mandy Moore), Beauty and the Beast's Belle (Paige O'Hara), The Princess and the Frog's Tiana (Anika Noni Rose), Aladdin's Jasmine (Linda Larkin), Brave's Merida (Kelly Macdonald), The Little Mermaid's Ariel (Jodie Benson), Frozen's Anna and Elsa (Kristen Bell and Idina Menzel), Mulan's Ming Na, Pocahontas' Irene Bedard, and Moana's Auli'i Cravalho.
Disney released an all new image featuring Disney's iconic princesses courtesy of EW:

Ralph Breaks the Internet hits theaters on November 21, 2018.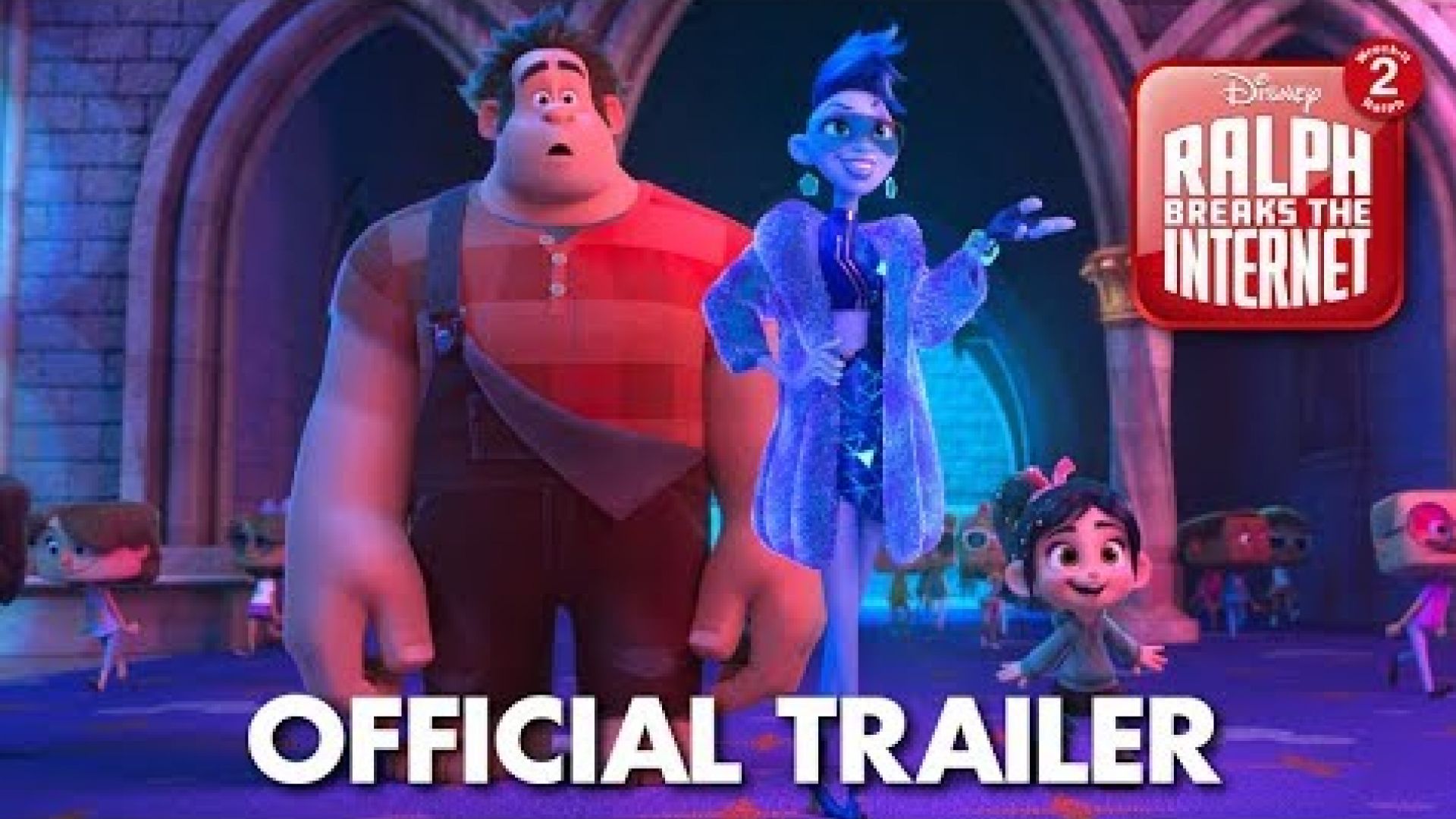 GregHarmon in Ralph Breaks the Internet: Wreck-It Ralph 2Follow
Greg Harmon | Managing Editor and Cultjer Contributor | Follow me @sweetharmony for Film & TV discussion