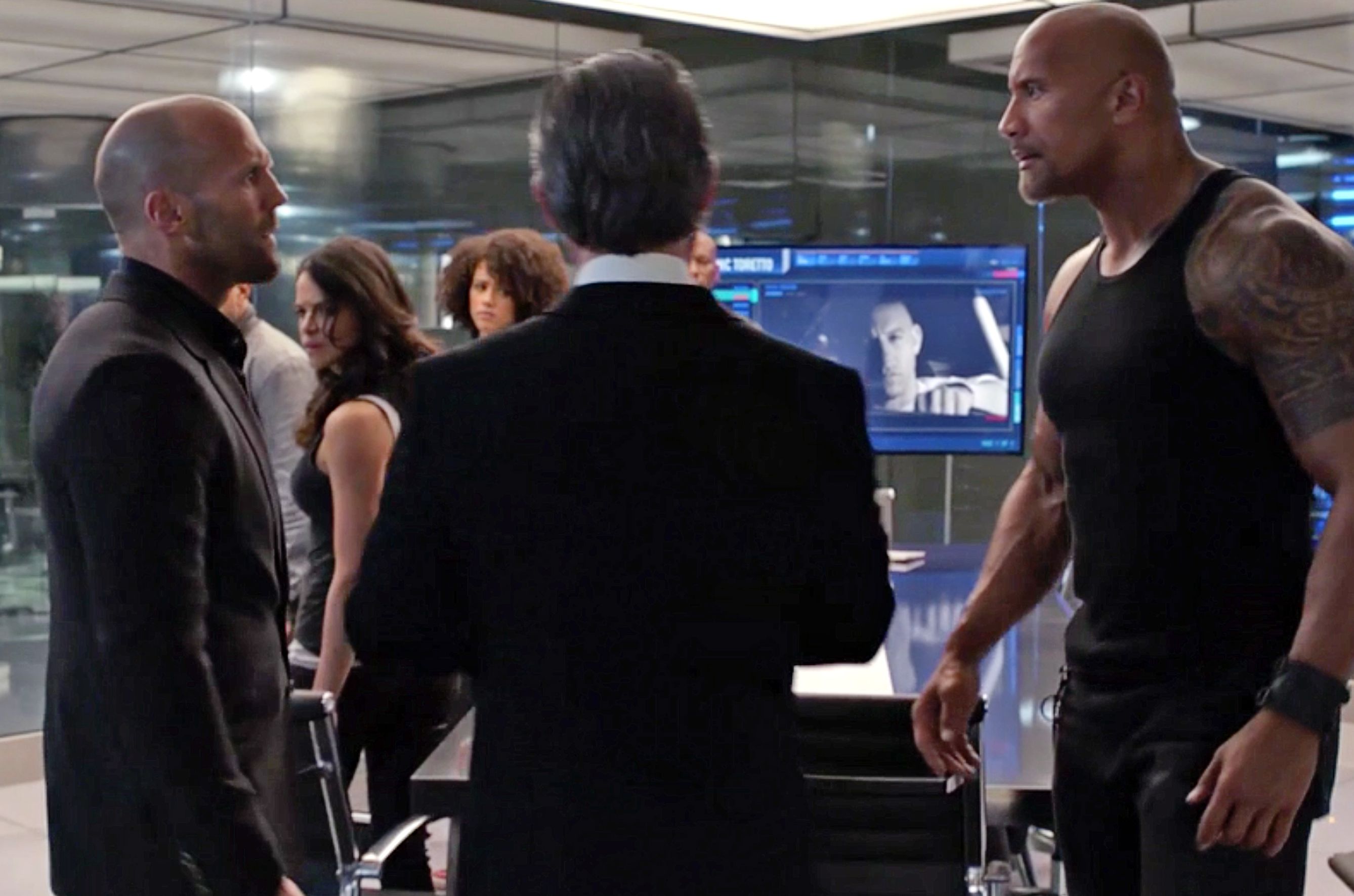 'Hobbs and Shaw' spin-off described as Fast & Furious "with a shot of Lethal Weapon"
by GregHarmon
In case you missed last week's Rolling Stone preview, Dwayne 'The Rock' Johnson dished on all things Rampage, wrestling, depression, and his dedication to the craft including the latest drama between his Fast and Furious (and former "candy-ass") co-star, Vin Diesel.
Though it appears the two alpha dogs have apparently squashed their beef in what came down to a "fundamental difference in philosophies," Johnson told Rolling Stone that his future in the Fast and Furious series will take a back seat in favor of making 2019's 'Hobbs and Shaw' spin-off "as good as it can be."

This week, Rolling Stone released additional interview content confirming production for Universal's Fast and Furious spin-off is slated for August with Deadpool 2's David Leitch at the helm. The Rock, who by no coincidence is responsible for the Franchise's turn-around injecting some much needed life into the series after 2011's Fast Five (arguably the franchise's pinnacle film), shared his vision for a spin-off in which he considers is "smart business to expand the franchise and build it out" similar to Marvel's cinematic universe. Say what you will but I don't disagree The Rock here -
"At the end of the day, it's smart business to expand on the franchise and build it out. It's the Marvel model. The analogy that was given to me, which was very funny, was that it's like if Robert Downey. Jr., was pissed about Captain America and these other movies. Let it all happen! Let it all grow. It helps out everybody. Regardless of a few who don't want it to happen, for whatever reasons, I know that big picture, long-term, a buildout is the best thing for everybody."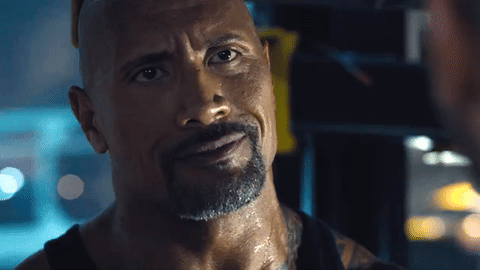 While plot details have not been revealed, we do know the spin-off will inevitably exist post-Fate of the Furious timelines following the now-retired U.S. special agent Luke Hobbs (Johnson) and reluctant Toretto family ally and former British Military Operative, Deckard Shaw (Statham). Perhaps on assignment from Kurt Russell's Mr. Nobody? Yes please. But get this, according to Johnson, the adventures of Hobbs and Shaw strikes a tonal balance channeling the Fast & Furious with a "massive shot of Lethal Weapon." Because, if you watched Fate of the Furious it was abundantly clear, Johnson and Shaw were destined to become the 'new' Riggs and Murtaugh:
"I'm having so much fun with the franchise," Johnson says. "I love to wink at it and wink with it. But sometimes I'm the only one who likes to wink? Like, 'You guys know I'm in on this, right?'" Johnson laughs. "Tonally, it's the spirit of Fast & Furious with a massive shot of Lethal Weapon in terms of character chemistry and fun. We're in prep now. David Leitch is going to direct – he did Deadpool 2, Atomic Blonde. We start in August, me and Statham. Dwaytham."
DWAYTHAM!!!!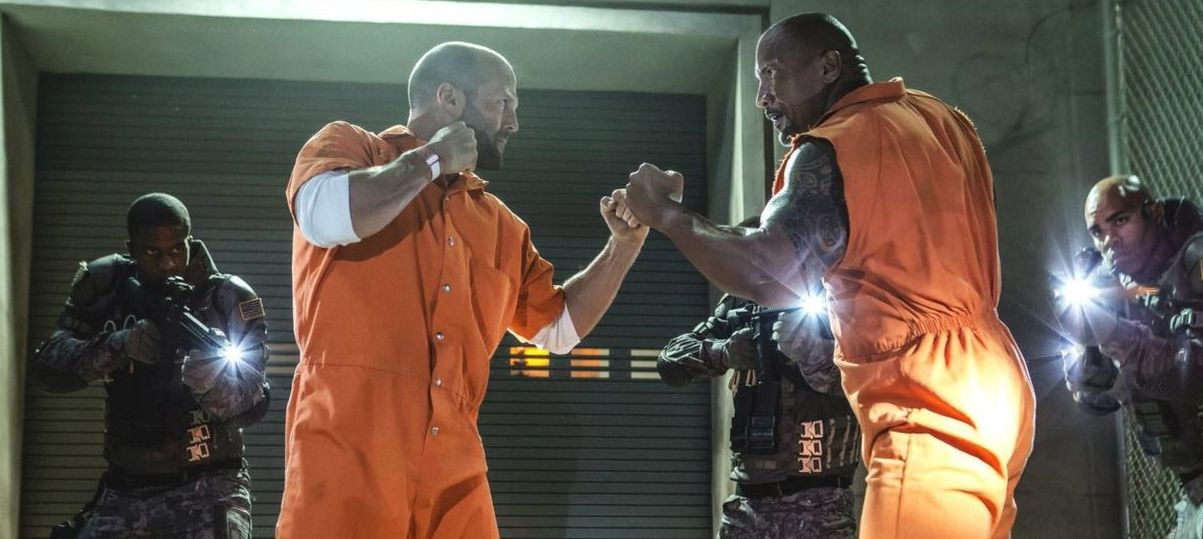 Johnson also revealed that shortly after FAST FIVE's success, Universal called for an immediate spin-off featuring The Rock's Luke Hobbs - which may explain the origins between the on-and-off again "Candy-Ass Feud" with the godfather, Vin Diesel. Now that this project is set to take off, The Rock has a message for his "Fast and Furious" co-stars *COUGH TYRESE* who are unhappy about this spin-off, "get on the train" because "it's not going to stop":
"So you can bitch, you can moan, you can complain. But the train is leaving the station, and it's not going to stop. So be smart, get on the train, think about the big picture – and let's create multiple trains."

If you want my final argument as to why this 'train' is going to deliver the goods, just look at the numbers. The four films co-starring Johnson, account for a little over $4.1 billion of the franchise's $5.1 billion TOTAL gross. Is it Diesel's Paul Walker-less #family? The Rock? Or both?
Universal's "Untitled Fast and Furious" spin-off will release on July 26, 2019, trailing The Lion King (July 19) by one week and preceding Tom Cruise's Top Gun: Maverick(July 12) two weeks earlier.
Ride or Die
GregHarmon in Untitled Fast and Furious Spin-OffFollow
Greg Harmon | Managing Editor and Cultjer Contributor | Follow me @sweetharmony for Film & TV discussion