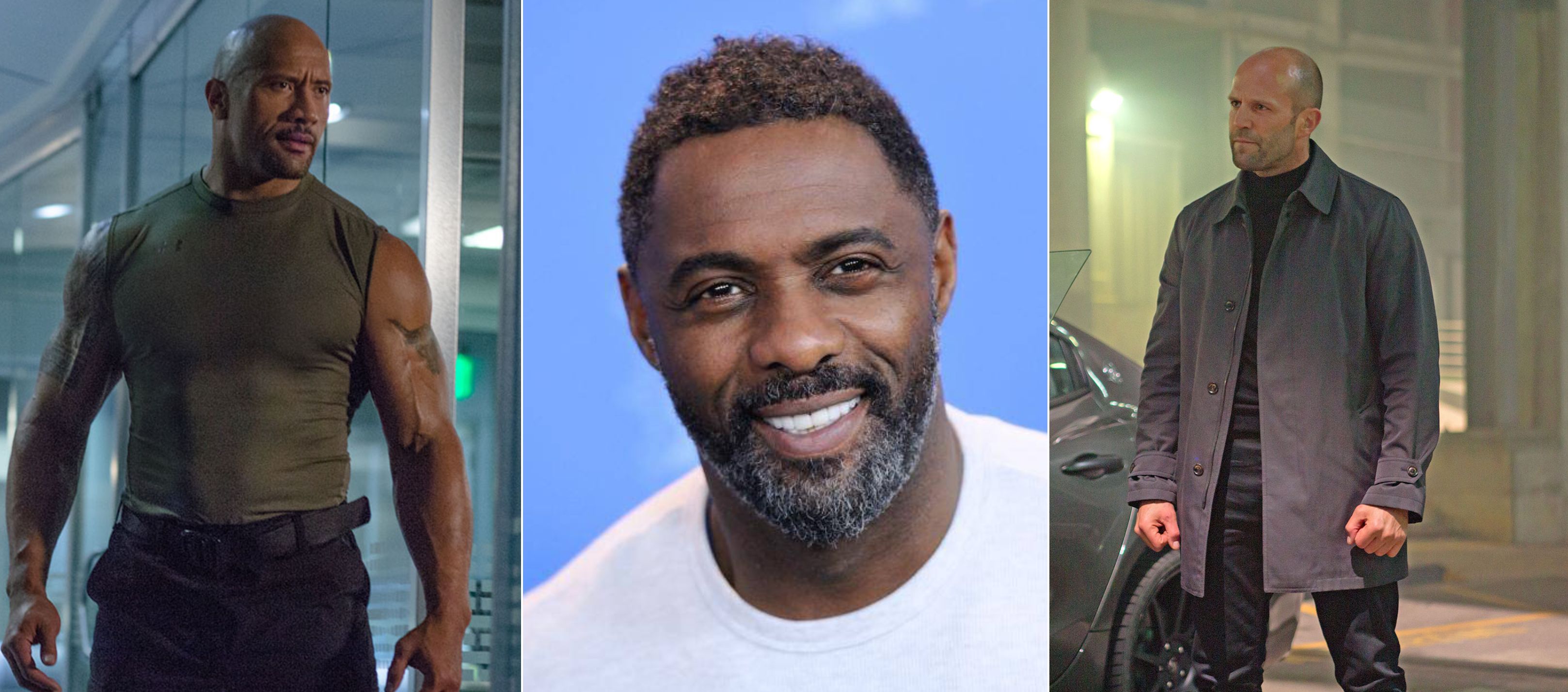 Idris Elba joins Universal's 'Fast and Furious' spin-off
by GregHarmon
Casting appears to be all systems go as Universal's "Fast and Furious" spin-off heads into August production.
Variety was first to report none other than Idris Elba is in final negotiations to play the villain opposite 'The Rock' and Jason Statham in David Leitch's "Fast and Furious" spin-off.
Previous reports had speculated Universal was looking for an actor between the ages 49-59 to play the villain described as a British international terrorist who dresses in all black and is identified as "Mr. Null." But not to be confused by Kurt Russell's "Mr. Nobody" who also dresses in all black and likes him a good Belgian Ale.
Elba, who is 45-years-handsome, joins Vanessa Kirby (The Crown) who is set to play an MI-5 agent and sister to Jason Statham's character Deckard Shaw. Plot details have not been confirmed, but it's likely Universal's spin-off will exist post-Fate of the Furious timelines, following retired U.S. special agent Luke Hobbs (Johnson) and special forces mercenary, Deckard Shaw (Statham).
Love or hate it, I'm 100% on board with Universal taking this formulaic series off into an entirely different direction. Building around Johnson, who was largely responsible for turning the franchise around after FAST FIVE, along with Jason Statham elevates the best thing about 2017's Fate of the Furious - Hobbs and Shaw. And now with Elba as their formidable opponent? Who cares if Dom and crew head into space for 2020's Fast and Furious 9.
Universal's untitled spin-off hits theaters on July 26, 2019.
GregHarmon in Untitled Fast and Furious Spin-OffFollow
Greg Harmon | Managing Editor and Cultjer Contributor | Follow me @sweetharmony for Film & TV discussion