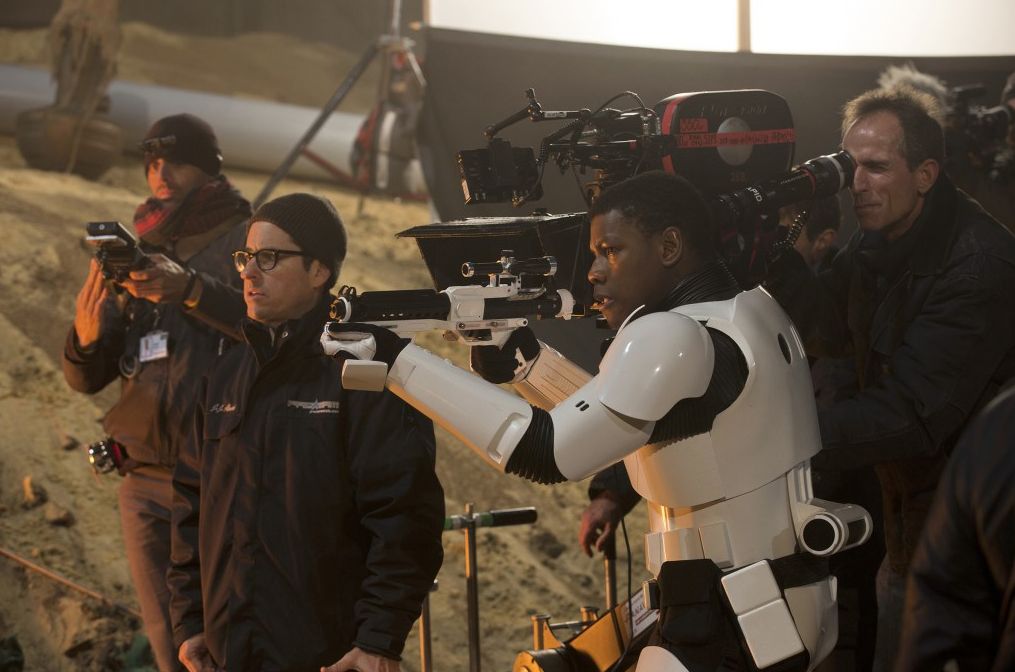 John Boyega says Star Wars: Episode VIII is Darker and Bigger than 'The Force Awakens'
by HaydnSpurrell
Filming on Star Wars: Episode VIII has been underway for some time now, and John Boyega has spoken briefly with Variety at Cannes.
"It's very easy. Rian Johnson is great. It's a different take, darker, bigger. Someone will say: 'How do you get bigger than 'Force Awakens?'' But it's crazy."
Asked about a potential love angle between Finn and Rey, Boyega gave his own opinion regarding the possibilities. "Yes, Finn and Rey – they're just friends. Finn is a stormtrooper, so he doesn't really know what's going on.
"So the romance thing is something that's going to be interesting in the next installment. It's not going to go the way you think it's going to go." There's sure to be a similar, though ever-developing, relationship between Rey and Finn, which was one of the shining lights of the Star Wars revival.
The film isn't out until December 15, 2017. Rogue One, however, opens December 16 this year.
Source: Screenrant
HaydnSpurrell in Star Wars: The Last JediFollow
Writer for Cultjer. Justifying my love of film.