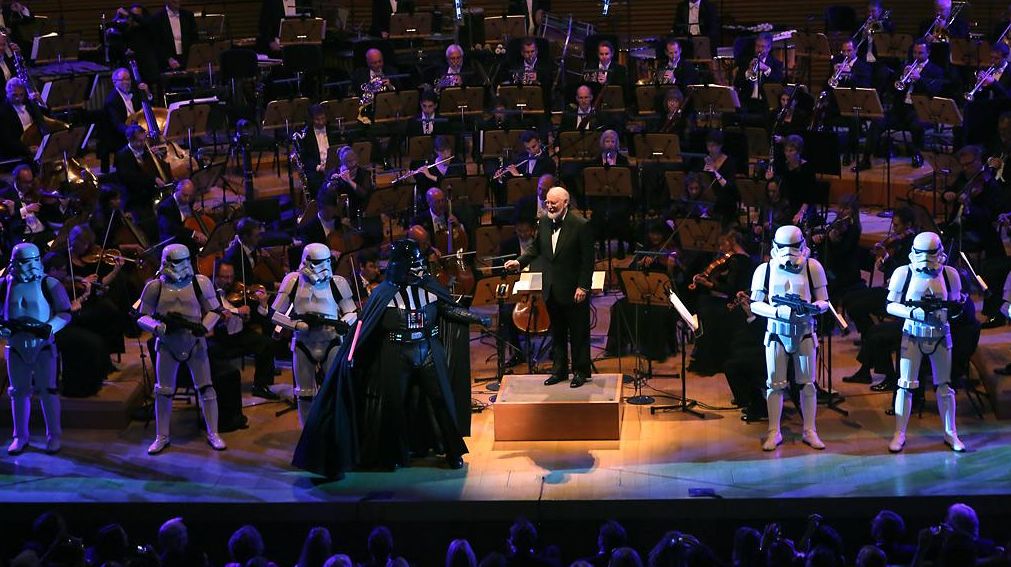 John Williams to Score for 'Star Wars: Episode VIII' and 'Indiana Jones 5'
by HaydnSpurrell
Legendary composer John Williams is set to continue his multi-generation-defining work on two famed franchises, as he will return to provide the music for both Star Wars: Episode VIII and Indiana Jones 5.
Speaking with Variety, Williams said "If I can do it, I certainly will," when asked about his intent to return for the next installment in the Star Wars saga. "I told Kathy Kennedy I'm happy to do it, but the real reason is, I didn't want anybody else writing music for Daisy Ridley." This makes sense, as his theme for the character of Rey was the freshest and best piece of music from The Force Awakens soundtrack.
On Indiana Jones, Steven Spielberg confirmed that Williams will provide the soundtrack to Scott Mantz, who took to Twitter to announce it with suitable enthusiasm. One day, John Williams won't be providing the music to these franchises, and it'll be a sad day. But for now, we remain fortunate.
Source: Collider
HaydnSpurrell in Star Wars: The Last JediFollow
Writer for Cultjer. Justifying my love of film.