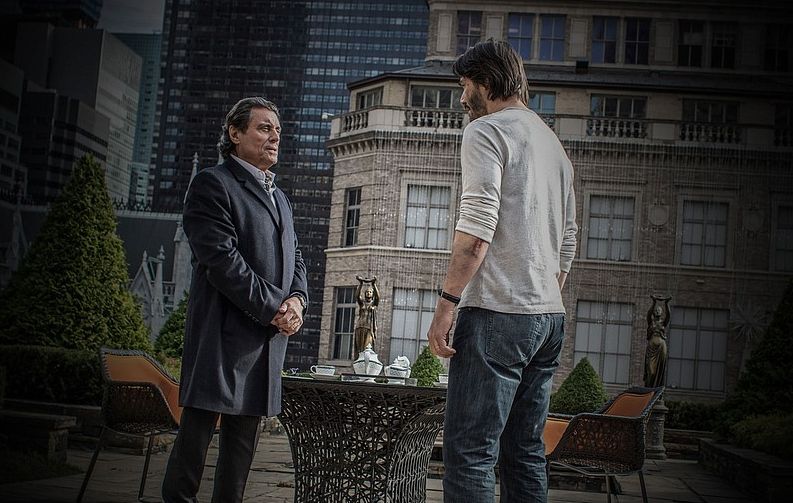 Keanu Reeves set to appear in Starz "John Wick" spin-off 'The Continental'
by GregHarmon
Awesome news for those who have been patiently awaiting developments on Lionsgate's John Wick spin-off The Continental!
Your membership to The Continental has been, by thine own hand, revoked
The wait is over my friends. We finally have proof that this John Wick prequel/spin-off is not only happening but it landed a home and is branded by its original creative team! Ready for the cherry on top? Starz execs confirmed Keanu is expected to make an appearance in the series.
According to The Hollywood Reporter, Starz (which is owned by Lionsgate) will be the new home for the long-gestating television spin-off which focuses on the inner-workings New York City's swank common ground Hotel for assassins. All of John Wick's original creative team are on board, including Chad Stahelski, who directed both "John Wick" films. Stahelski will direct the premiere episode and produce the series along with screenwriter Derek Kolstad, John Wick co-director David Leitch, Thunder Road's Basil Iwanyk, and John Wick himself, Keanu Reeves. Chris Collins (The Wire and Sons of Anarchy) will write and serve as the series' showrunner.

As John Wick 3 heads into pre-production, let's start speculating as to who should receive top billing in Starz Continental series - How about start with Winston (Ian McShane) and Charon (Lance Reddick)?
[Calls 1-800-STARZ] Hello, STARZ customer service? I'd like to subscribe now.
GregHarmon in The ContinentalFollow
Greg Harmon | Managing Editor and Cultjer Contributor | Follow me @sweetharmony for Film & TV discussion