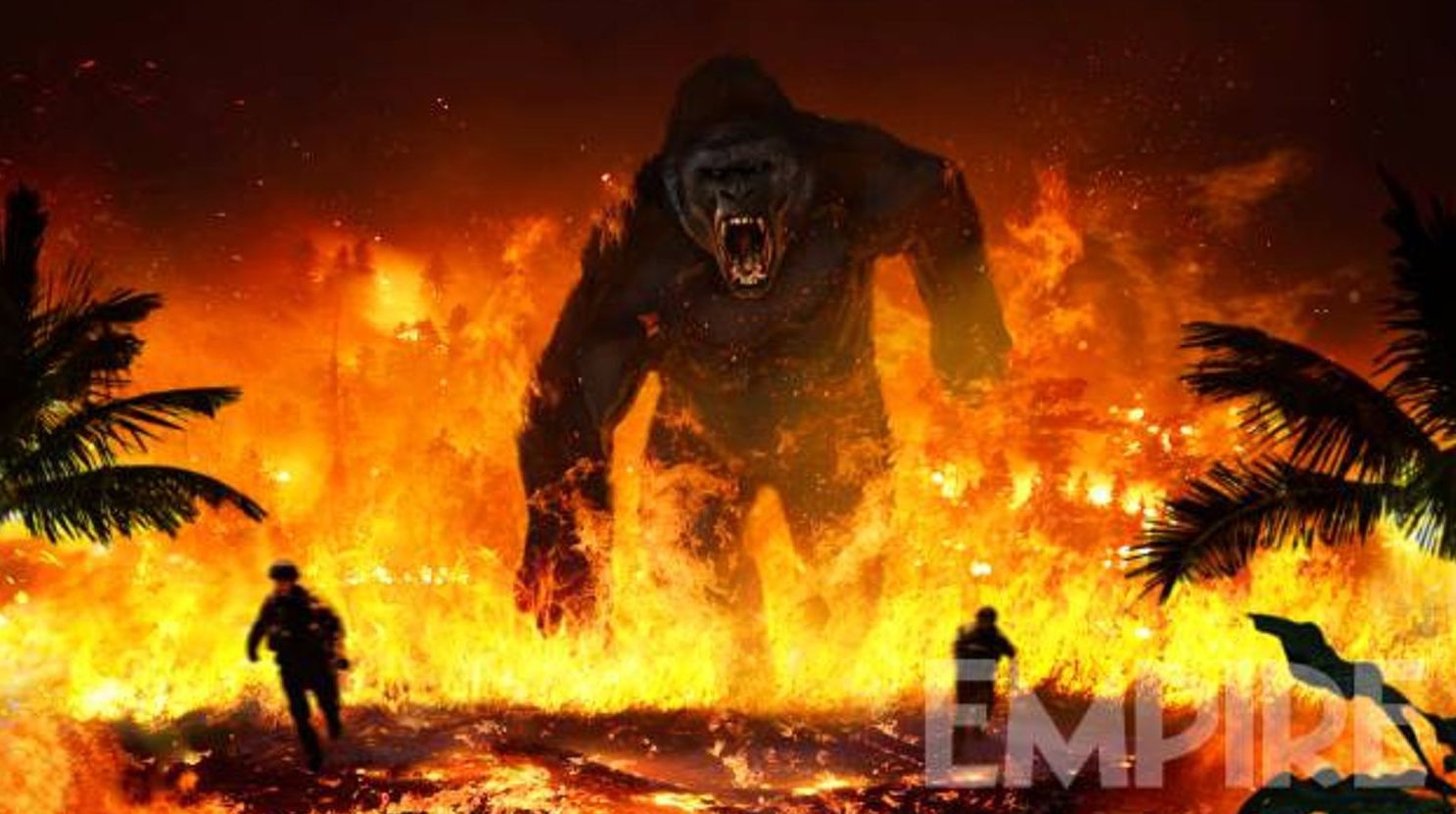 Kong: Skull Island, from what we've seen so far, looks far better than it seems to have any right to be. That is aided by the fact that Kong isn't coming to the big city this time around. Instead, an expedition is going to him, on a jungle island full of mythic monsters.
Taking place in 1973, Kong: Skull Island is the second in a budding franchise that will lead into a film in which Kong and Godzilla take each other on. The rebooted Godzilla that came out in 2014 is set in the present day, and it looks like a post credit scene may in fact tease that future crossover.
KONG FANS! Make sure your butts stay on your seats for an awesome awesome after credit scene from #kongskullisland It will NOT disappoint!! pic.twitter.com/bckac6zup3
— Kellvin_Chavez (@Kellvin_Chavez) February 14, 2017
The Tweet comes from Chavez of LRM Online and Splash Report. When a follower asked if it related to Godzilla, he responded coyly with "just wait and see."
Kong: Skull Island will be out on March 10. Hopefully, at some point, we'll learn just what Kong has spent his time down in the decades between this film and Godzilla. But maybe I'm getting ahead of myself. Let's just hope for a good film.
Source: http://www.slashfilm.com/kong-skull-island-credits-scene/
HaydnSpurrell in Kong: Skull IslandFollow
Writer for Cultjer. Justifying my love of film.