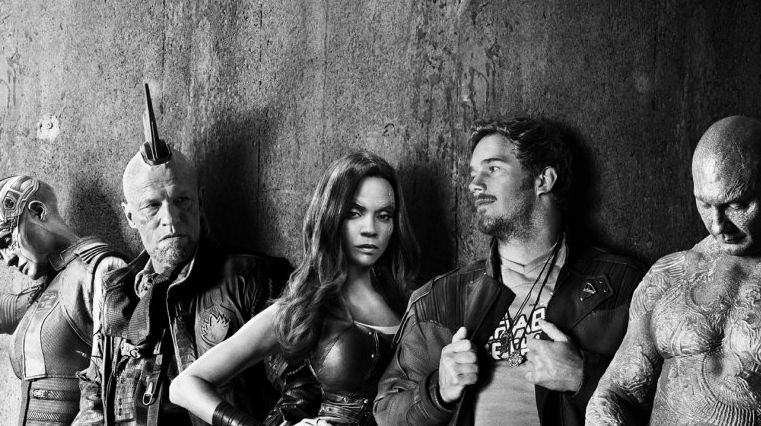 Marvel Will Use James Gunn's Script for 'Guardians of the Galaxy Vol.3', May Even Return to Direct
by ZachPerilstein
James Gunn situation is well known to anyone that has the internet. So I'm not going to waste our time by reliving that exhausting situation.
Gunn was fired from Guardians of the Galaxy Vol.3 last month. Yet film studios are already offering him big projects. Earlier this week Variety ran a story stating Disney will not re-hire James Gunn or will they use his script. Well it looks like that might be changing. The Hollywood Reporter is claiming that Disney will use his script and there is a possibility he may be re-hired even if it isn't for Guardians of the Galaxy Vol.3? Say what... if you're going to re-hire him at least give him back his franchise. This is where the report gets really interesting.
Some experienced talent reps estimate that due to the unique situation, Gunn could receive a payout of $7 million to $10 million, if not potentially higher. And, more importantly, he would be free to take on another project immediately. Also affecting the negotiations is that sources say Disney plans on using Gunn's script for the third movie. And there may be an unexpected twist to the story. Two sources say there is a hope through the talks that Gunn could return in some fashion, even if it's to develop and direct another Marvel movie. "An end-all verdict hasn't been issued and conversations with Marvel are still ongoing," says one source familiar with the proceedings.
*Michael Jackson popcorn gif*
So Disney is planning on using his script. Yet they still hope he can return one day. It sounds like The Walt Disney Company doesn't want to buyout someone that will cost them $7 million to $10 million.
Warner Bros. is already interested in Gunn's talent. They have DC Entertainment at their disposal. Many executive offered their anonymous thoughts on the situation. "I'd work with him in a heartbeat," says one senior executive at another studio. "Most people feel his comments were coming out of his brand of comedy (at the time he made them)," says another studio executive. "Having an inappropriate sense of humor shouldn't be a crime."
So it looks like Disney is planning on using his script. The possibility of him coming back to direct is plausible. Dave Bautista and the cast have voiced support for James Gunn. At the end of the day it will be up to if Disney wants to deal with the backlash and the Twitter mobs.
Guardians is a billion dollar franchise. James Gunn has been guiding the franchise since 2014. If they did do Guardians of the Galaxy Vol.3 with him as director-writer. People would go see the film because they love Guardians.
It will be interesting to see how this all ends. Clearly, the backtracking process has begun.
Guardians of the Galaxy Vol.3 is scheduled to shoot in 2019, and is scheduled to be released in 2020.
ZachPerilstein in Guardians of the Galaxy Vol. 3Follow
Cultjer's one and only Disney Reporter. Expert in Disney and Pixar films. I cover all things related to the Walt Disney Company.