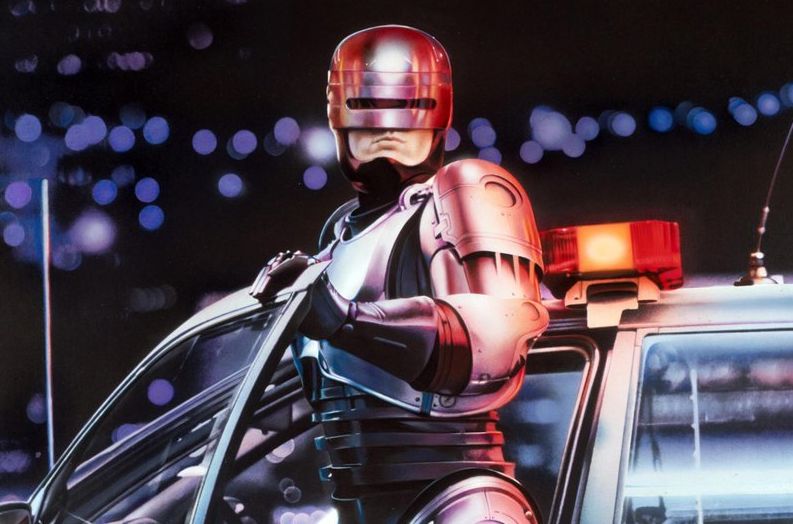 Neill Blomkamp to direct MGM's RoboCop sequel: 'RoboCop Returns'
by GregHarmon
MGM announced a new RoboCop installment is in the works and it will be written by 2019's Terminator co-scribe Justin Rhodes and directed by District 9's Neill Blomkamp.
Like it or not, RoboCop Returns is officially a thing.

After two lackluster sequels and 2014's forgettable reboot, MGM hopes to revitalize a brand of greed, power, corruption, identity, and authoritarianism that's synonymous with Paul Verhoeven's unforgettable science-fiction thrill-fest, RoboCop. Keyword hope.
According to Deadline, MGM has already titled the next installment RoboCop Returns, which indicates Blomkamp's film will be a direct sequel to Verhoeven's 1987 film. However if the title much less the idea of another RoboCop installment doesn't do much for you, it's unlikely the film's logline will either:
❝Anarchy reigns and the fate of Detroit hangs in the balance as RoboCop makes his triumphant return to fight crime and corruption.❞
While "corruption" is not exactly an original thematic element, it certainly strikes a chord based on today's political climate. But perhaps the biggest takeaway here is that RoboCop Returns will be based on spec script from a RoboCop sequel written by 1987's original co-writers, Michael Miner and Ed Neumeier. While it's not known just how much or little Rhodes will stray from Miner and Neumeier's script, this news certainly salts any skepticism over a potential monstrosity. At least it does for me at the moment.
According to Neumeier, the duo wrote a follow-up shortly after RoboCop's Oscar-nominated success but for various reasons - including the 1988 writer's strike - the planned sequel never took off. Now, it appears their script will not only see the light of day but their script actually contains a plot where a reality star runs for president!?
Neumeier shared this:
❝Right when Trump was about to be elected president [MGM president Jon Glickman] called me and said, 'Did you actually predict in your sequel script that a reality star would run for president and win?' We had," Neumeier told Deadline in breaking the news. "So Mike and I wrote a draft and gave one interview in Barbados and I think the only person who read it was Neill Blomkamp, and that set this in motion.❞

I'm not expecting Blomkamp's RoboCop to supplant Verhoeven's grand entry but, at the very least, I am midly interested to see what sort of vision Miner and Newmeier had in mind and what exactly Justin Rhodes does with it.
Time will tell.

GregHarmon in RoboCop ReturnsFollow
Greg Harmon | Managing Editor and Cultjer Contributor | Follow me @sweetharmony for Film & TV discussion