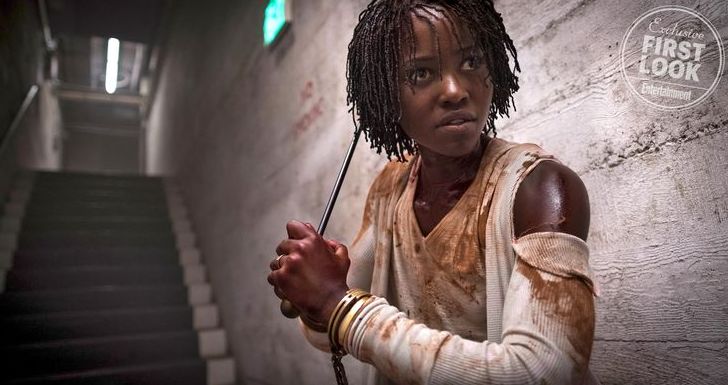 New images and plot details emerge for Jordan Peele's horror-thriller 'Us'
by GregHarmon
With the holidays looming, industry outlet Entertainment Weekly has been busy cranking out newsworthy bits at a 'Spaceballs' rate of Ludacris Speed.

Check out the first look photos below!
After revealing a new poster and basic plot details for Jordan Peele's new social thriller, EW has released two new horrifying images along with a more detailed plot synopsis that will inevitably spread some viral buzz as we head into Us' March release date.

Peele is set to make his highly anticipated return behind the camera along with an original script that is said to be similar to Get Out in "tone" but is "something completely different". And by "something different" Peele recently told EW: "I wanted to create a monster mythology. I wanted to do something that was more firmly in the horror genre but still held on to my love of movies that are twisted but fun."
Perhaps the most revealing detail here is that Peele is calling said monsters "the Tethered," which has now thrown a wrench into what already sounds like a glorious creation!
Factor in the enhanced plot description, which you can read below, and it's no question the Oscar-winner has something pretty special cooked up:

❝The story is set in the present day and follows Adelaide and Gabe Wilson (Lupita Nyong'o and Winston Duke) as they take their kids to Adelaide's old childhood beachside home in Northern California for the summer. After a day at the beach with the Tyler family (which includes Elisabeth Moss and Tim Heidecker), Adelaide — who's haunted by a lingering trauma from her past — becomes increasingly more paranoid that something bad will happen to her family. As night falls, the Wilsons see four figures holding hands and standing silently at the bottom of their driveway…❞
Aquaman breakout actor Yahya Abdul-Mateen II - a name to watch - appears to be one of the four figures cloaked in red in one of the first look photos. The second, features a battered, shackled, and notably scarred Lupita Nyong'o.
Could Peele's figurative (or literal) monsters have historic meaning?
Us hits theaters March 15, 2019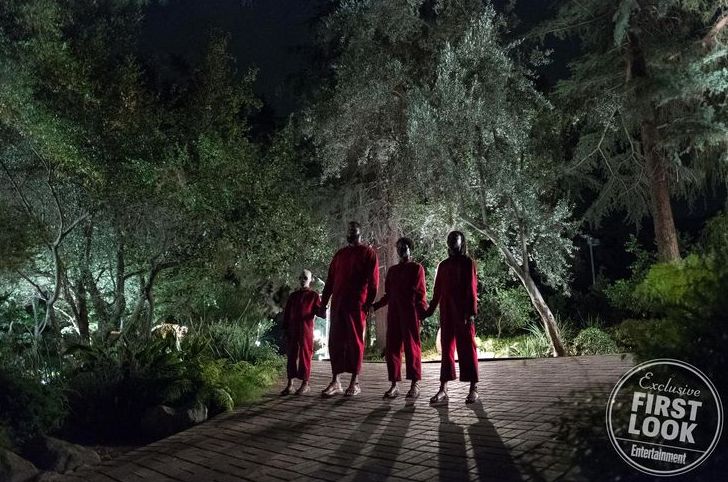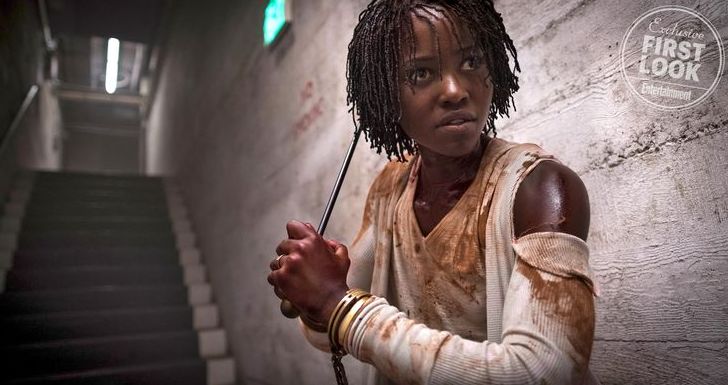 Greg Harmon | Managing Editor | Follow me @sweetharmony for Film & TV discussion | Ko-fi http://ko-fi.com/sweetharmony