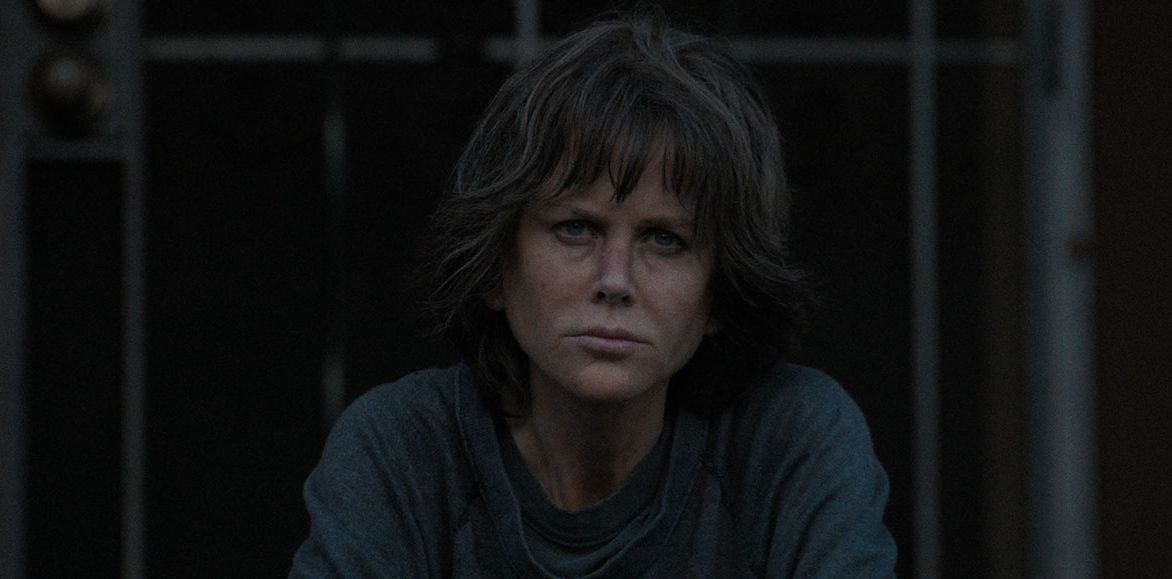 Nicole Kidman goes on the hunt in her most gritty role yet - 'Destroyer' (TIFF review)
by burnsting
Nicole Kidman undergoes one of her most drastic transformations yet as the miserable LAPD officer Erin Bell, seeking revenge for something that happened many, many years ago.
'Destroyer' starts off on a crime scene where Erin is an unwelcome guest. Recognizing the victim's tattoo and marked dollar bills she claims she'll solve this case. But looking like she's been out of it for quite a while, it's not clear if we should believe her, or even take her seriously.
Soon we follow her on her dark path through her own history, as we slowly uncover why she turned out this way.
Without spoiling too much, Erin was put undercover with another cop (Sebastian Stan) when she was young. And that's where she started to hang out with Silas, a twisted gang member played convincingly by Toby Kebbell.
Now, many years later, Silas is back in LA and Erin is ready to face him again.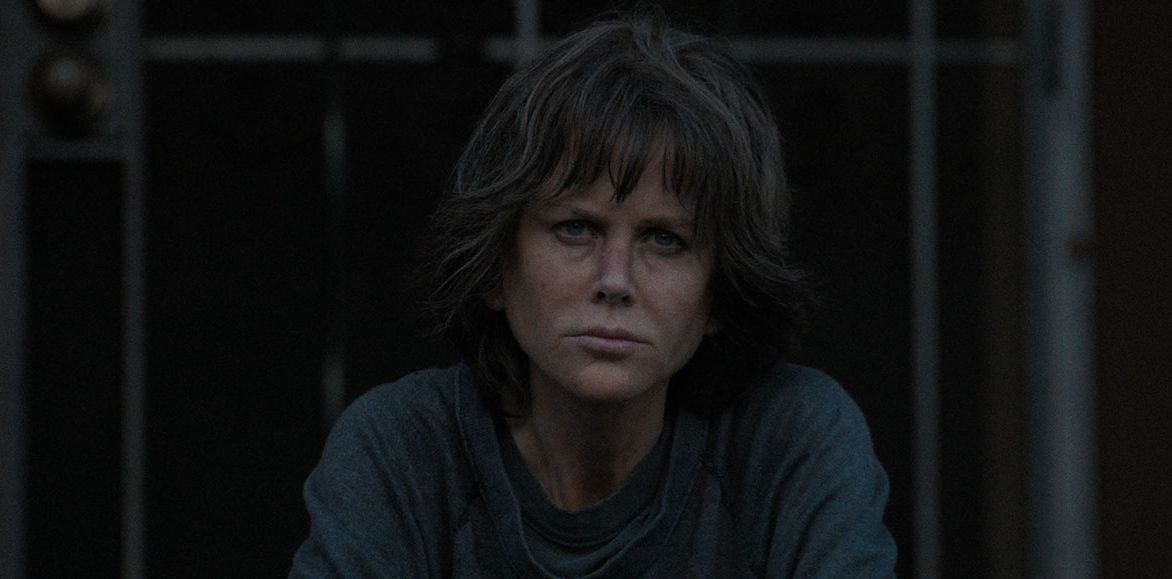 The best part about 'Destroyer' without a doubt is Nicole Kidman's performance, one of her darkest yet. Picture a Nicole Kidman that didn't get any roles since 'Moulin Rouge!' in 2001 and has been living on the street ever since and this would be it. Her whole demeanor, it's almost unrecognizable.
But the story, using flashbacks to her younger years, sets an interesting dynamic too. Erin is now older and has a daughter and an ex-husband (played by Scoot McNairy). As we try to uncover what has happened to Erin, her daughter is even more in the dark, and being a teenager she starts to be rebellious as well.
It's a gritty and entertaining revenge story that's definitely worth a watch if you're into it. But other than Nicole Kidman's performance, who carries this film from beginning to end, it's a bit too light to leave a lasting mark.
'Destroyer' had its International Premiere at #TIFF18 and will be released December 25.
TIFF Public Screenings: Mon Sep 10, 9:30PM / Wed Sep 12, 1:30PM / Sat Sep 15, 9:45PM