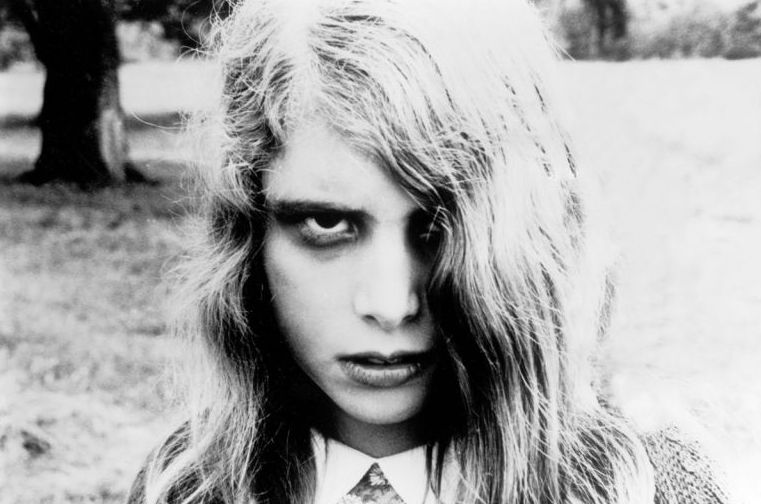 Unproduced George A. Romero 'Night of the Living Dead' sequel set to hit theaters 2019
by GregHarmon
One of the most revered horror films of all time is getting the sequel treatment.
As if we needed another reason to celebrate the 50th anniversary of George Romero's groundbreaking Night of the Living Dead.
BloodyDisgusting has learned that an "officially licensed, unproduced sequel" to Night of the Living Dead is expected to hit the big screen thanks in part to 1968s original writing team. Living Dead Media announced that a direct sequel is expected to debut in 2019 and the material will be adapted from a script written by Living Dead's original producer and writers - George A. Romero and John A. Russo.
❝ That history and Night of the Living Dead's place on the Mt. Rushmore of horror films is known by most horror fans and people all over the world. But, unknown to most is that in the 1970's, the original writers and producers of Night of the Living Dead penned a sequel to their masterpiece. A sequel that inexplicably has gone unproduced for over forty years – until now. Living Dead Media has brushed away the dirt from this amazing follow up to a classic and brought together a great team to produce the new film. ❞
While news of a direct sequel comes as a welcome surprise, it shouldn't come as a total shocker that Romero (and Russo) drafted a sequel after '68's critical acclaim. In October, wife of the late George Romero, Suzanne Desrocher-Romero revealed the horror legend left behind "40, 50 scripts" telling ComicBook.com "a lot of it is very good. He had a lot to say, and he still does, because I'm gonna make sure that he does. It's my mission." Of course, among those 40-50-some scripts happened to be the blueprint for a direct sequel!
Living Dead Media has yet to reveal additional pre-production details, including who's been tapped to direct and adapt Romero and Russo's script. Plot wise, it will be interesting to see what the duo had in mind as it relates to connecting either the characters and/or timelines in relation to the depressing events that transpired in Night of the Living Dead.
With talk of a 2019 release, I'm sure these details will take form rather quickly. Stay tuned!
GregHarmon in Night of the Living DeadFollow
Greg Harmon | Managing Editor and Cultjer Contributor | Follow me @sweetharmony for Film & TV discussion