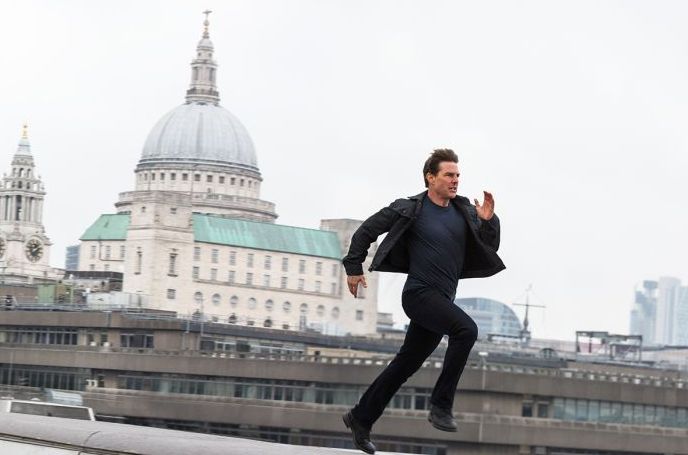 Official release dates confirmed for 'MISSION: IMPOSSIBLE' 7 & 8
by GregHarmon
Cruise will be 60 years young and likely running faster than ever by the time "Mission: Impossible 8" hits theaters.

After grossing a franchise best, $790M worldwide, Paramount did the thinkable by ordering two new "Mission: Impossible" installments for back to back release in 2021 and 2022.
On Friday, the studio made the release dates official, announcing a July 23, 2021 release for M:I 7 and August 5, 2022 for M:I 8. Two-time series maestro, Christopher McQuarrie will write and direct both films featuring the return of Tom Cruise as mortal superhuman IMF agent, Ethan Hunt.

McQuarrie will reportedly begin drafting the scripts for both installments, with the intention of shooting back to back starting late 2019, once Cruise completes filming on Top Gun: Maverick.

Considering Cruise's age defying dad running coupled with his recent stunt woes, the idea of shooting back to back sorta makes a ton of sense while at the same time, sounds like a prolonged death wish that will last three consecutive years. Starting with Top Gun: Maverick (2020), then Mission: Impossible 7 (2021), and Mission: Impossible 8 (2022).

Say what you will about this man's religious beliefs, I'm pretty ecstatic to see one the hardest working actors in show biz today get the opportunity to make two more genre films with Chris McQuarrie.
GregHarmon in Mission: Impossible 7Follow
Greg Harmon | Managing Editor | Follow me @sweetharmony for Film & TV discussion | Ko-fi http://ko-fi.com/sweetharmony