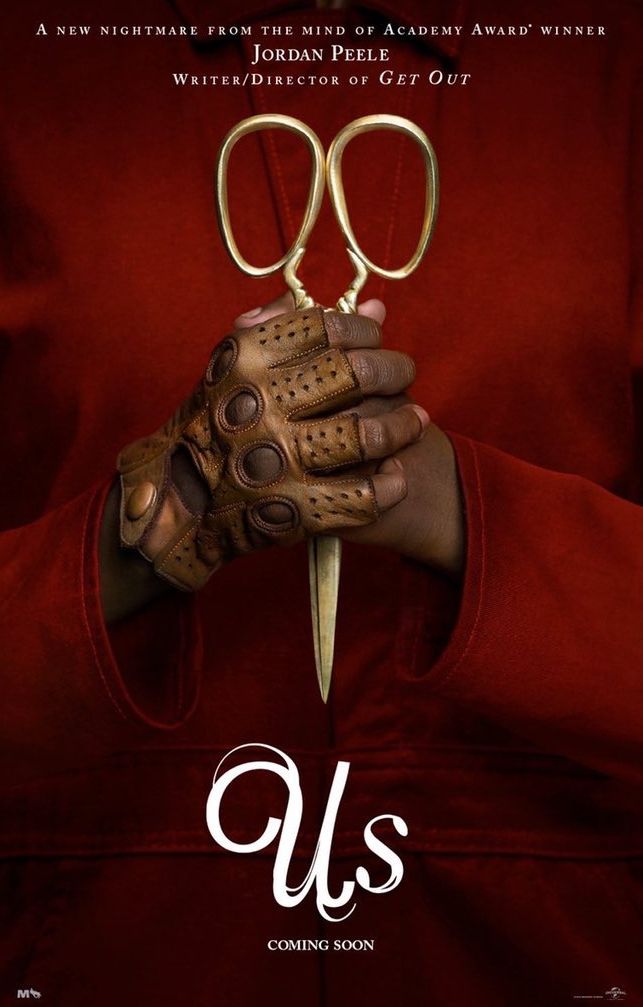 Ominous New Poster and Plot Synopsis Revealed For Jordan Peele's Social Thriller 'US'
by GregHarmon
Lupta Nyong'o and Winston Duke star in Jordan Peele's "chaos" and "tension"-filled social thriller, 'Us'.

It's hard to believe we are coming up on two years since Jordan Peele singlehandedly subverted the genre establishment with his Oscar-winning screenplay, Get Out.
Two years later, Peele is set to make his anticipated return behind the camera along with an original script that is said to be similar to Get Out in "tone" but is "something completely different". While that was enough to whet our appetites over six months ago, the folks at /Film have confirmed the official plot synopsis that channels The Strangers meets Funny Games meets Karyn Kusama's The Invitation. Well, at least that's how my mind interprets it:

❝A mother (Academy Award winner Lupita Nyong'o from 'Black Panther,' 'Star Wars: The Last Jedi,' and '12 Years a Slave') and a father (Winston Duke) from 'Black Panther') take their kids to their beach house expecting to unplug and unwind with friends (including Emmy winner Elisabeth Moss from TV series 'The Handmaid's Tale'). But as night descends, their serenity turns to tension and chaos when some shocking visitors arrive uninvited.❞

While it's not exactly clear who these "uninvited" visitors are, it's a good bet one or more of the following supporting cast may be one of them, including Yahya Abdul-Mateen II - a name to watch - (Aquaman, The Vanishing of Sidney Hall), Tim Heidecker (Tim and Eric Awesome Show, Great Job!), and Anna Diop (Titans) along with youngsters Shahadi Wright Joseph (The Lion King Broadway), Evan Alex, Madison Curry, and twins Cali & Noelle Sheldon.

Us is slated for release March 15, 2019 with Universal distributing. Peele's Monkeypaw Productions will co-produce reuniting with Jason Blum's Blumhouse Productions.
Check the newest poster below. See any similarities to the first one....
First trailer is expected to drop Christmas Day.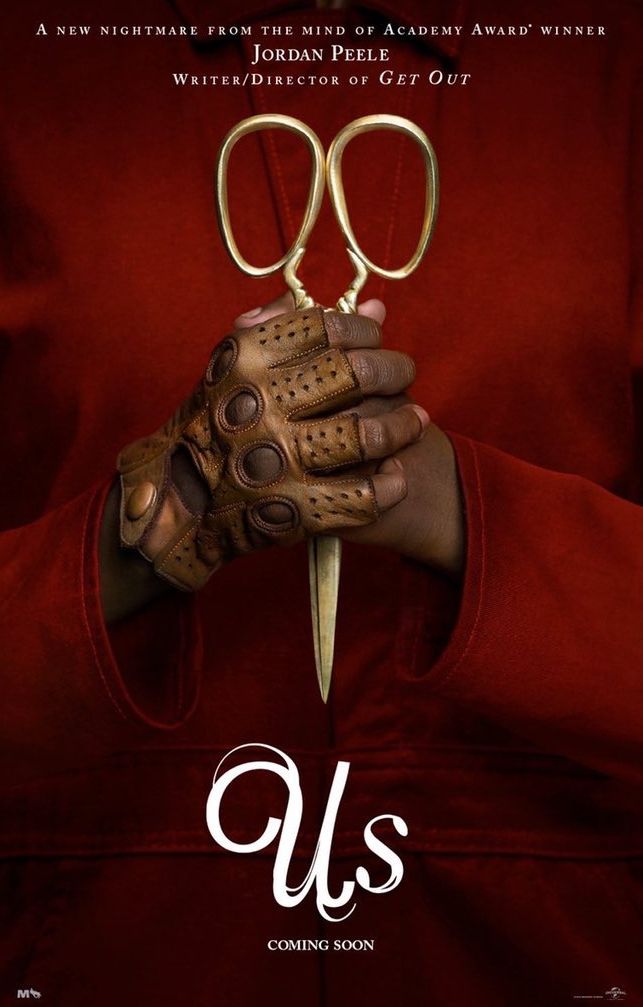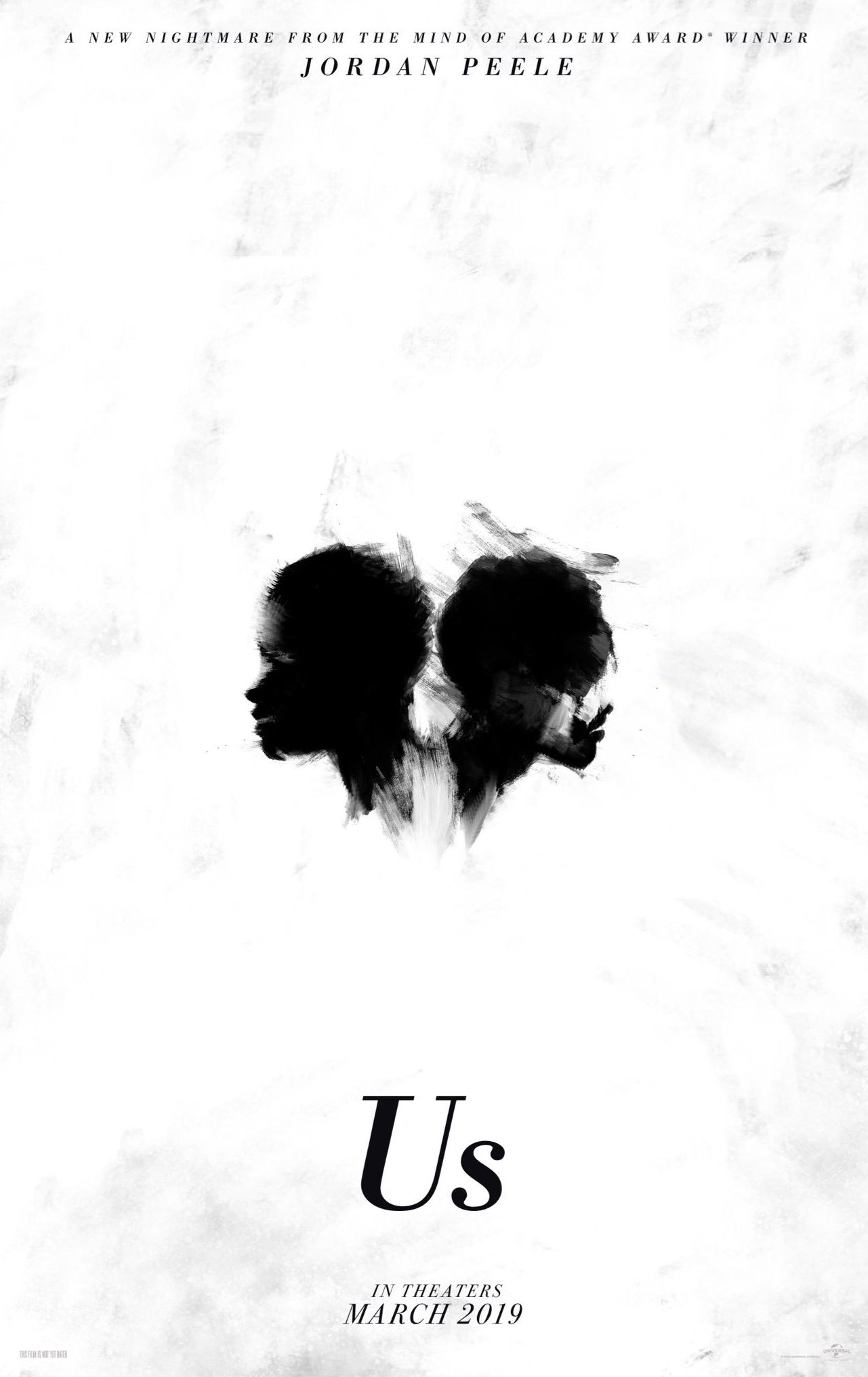 Greg Harmon | Managing Editor | Follow me @sweetharmony for Film & TV discussion | Ko-fi http://ko-fi.com/sweetharmony