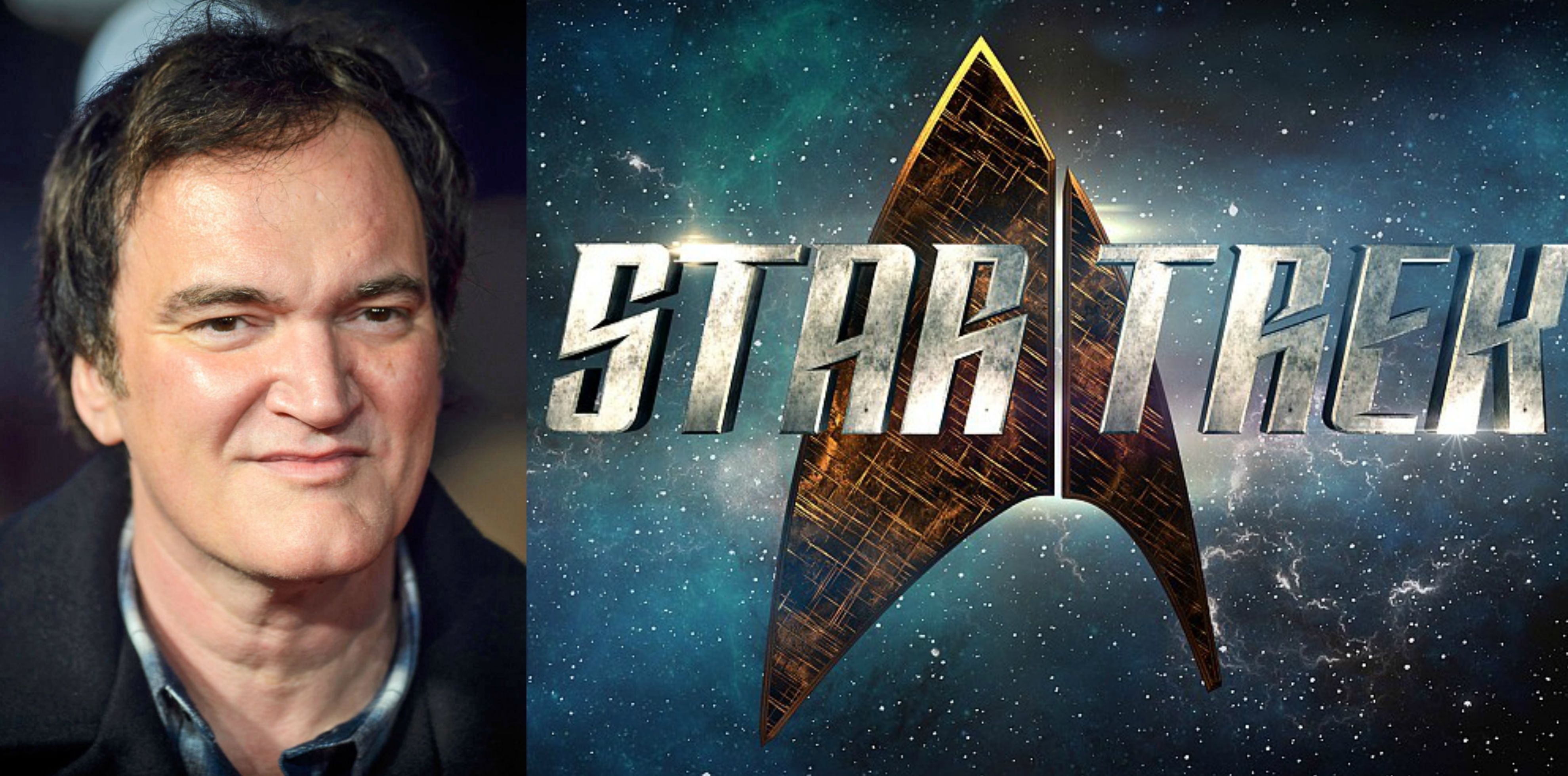 Quentin Tarantino and J.J. Abrams developing the next Star Trek film
by GregHarmon
Back in 2014, filmmaker Quentin Tarantino revealed intentions to complete two more films before 'calling it a career'. Three years later we now have two films that will presumably complete the Oscar-winner's exclusive collection with his untitled 'Summer of '69' film and a first-time endeavor helming a franchise film with J.J. Abrams.
Deadline first broke news the Tarantino-Abrams collaboration is still in early development but both filmmaker's are in the process of setting up a writers room for the next installment of the long running Sci-Fi series. Though details are scarce, Paramount is said to have placed this project as a high priority which would see Tarantino directing and Abrams serving as producer.
Tarantino, a huge fan of the television series, was a guest on the Nerdist podcast back in 2015 and shared his vision if he were to helm the series by re-purposing classic Star Trek episodes into features:
"I would be more inclined to do a Star Trek kind of thing rather than Star Wars," Tarantino said. "I haven't considered considered it, like I'm going to do it, but I did web spin a little bit about the idea."
The bit runs about 8 minutes and includes Tarantino shading Benedict "Cumberbun" while injecting his 'web spun' ideas that involves taking some the "classic Star Trek episodes" and expanding them to 90 minutes or more:
"I think one of the best episodes of Star Trek ever written was for [Star Trek: The Next Generation]," Tarantino said, of season 3's episode Yesterday's Enterprise "I actually think that is not only one of the great space stories, but the way it dealt with the mythology of the whole thing — that actually could bare a two hour treatment."
J.J. Abrams 2009 Star Trek, the first film in the rebooted franchise based on Star Trek, created by Gene Roddenberry, earned more than $380 million worldwide. Star Trek Into Darkness, earned more than $460 million worldwide in 2013 and the series' third film, Star Trek Beyond, saw a sharp dip earning $343 million worldwide in 2016.
Michael Madsen as a Klingon? Yes.
GregHarmon in Quentin TarantinoFollow
Greg Harmon | Managing Editor and Cultjer Contributor | Follow me @sweetharmony for Film & TV discussion