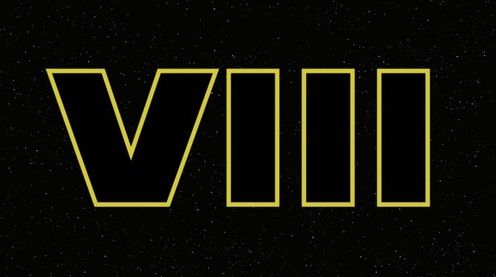 After Rogue One: A Star Wars Story the next Star Wars film will be Episode VIII. It will be the exciting sequel to The Force Awakens and will mark the second installment into the sequel trilogy of Star Wars.
Star Wars: Episode VIII news has been kept under wraps for awhile. Not much discussion until now. Johnson did say Episode VIII will start immediately after where The Force Awakens left off. That will be a first in the Star Wars franchise. Rian Johnson gave more information about his Star Wars film in an interview with USA Today.
"I don't want to skip ahead two years. I want to see the very next moment of what happens." How Rey and Luke relate to each other is the key relationship in Episode VIII, and Johnson says "a large part of the movie" will be spent addressing why Luke's there and what he'll do next. Like Luke, Rey has been pulled into a bigger world by connecting with the Force, "but part of what's she's dealing with is the realization that she has this power and this gift," Johnson adds. "She's taking her first step to coming to terms with this thing inside her that she never knew was there and is just starting to reveal its potential."
In earlier interviews we learned that the film would begin on Ahch-To; the planet where we found Luke Skywalker is where the film will begin. Johnson hasn't addressed General Leia Organa's future in the trilogy. Carrie Fisher did indeed film all her scenes for Episode VIII. Her future for Episode IX is up in there. Disney and Lucasfilm are in talks about the situation.
I cannot wait for the new Star Wars. December 15 can't get her fast enough.
Source: Slashfilm

ZachPerilstein in Star Wars: The Last JediFollow
Cultjer's one and only Disney Reporter. Expert in Disney and Pixar films. I cover all things related to the Walt Disney Company.