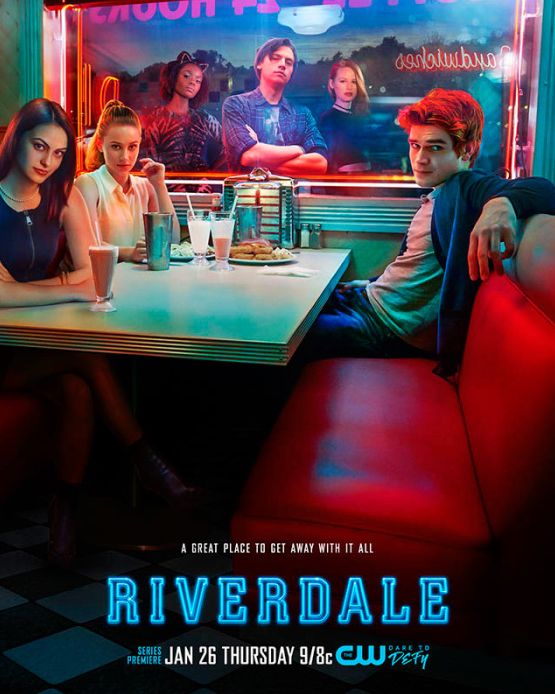 'Riverdale' Was Nearly a Time-Travel 'Archie' Film with Louis C.K. in the Lead
by HaydnSpurrell
With The CW debuting teen drama Riverdale at the end of the month, pulled straight from the pages of Archie Comics, it sets out to tell a dark, noir-like tale filled with colour and energy. While the murder mystery-angle is certainly something fans of the comics won't be accustomed to, it could have been worse.
Executive producer and Chief Creative Officer of Archie Comics Roberto Aguirre-Sacasa has revealed just how different this project could have been.a lot different. During a TCA panel, he told a story of what happened before he and executive producer Jon Goldwater ended up taking the project to The CW.
"So we go to the kickoff meeting, and he said, "I've been thinking about this, and I think you guys kind of need to do something a little more highconcept, a little bigger than just a comingofage show." And I said, "Great. We're open to that." He's like, "I want you to think about time travel." And I was like, "What do you mean?" He's like, "Archie traveling through time." And I said, "Okay."" The studio boss, though, had more ideas.
"We sort of sat there. And we're like, "Okay." And he's like, "It seems like you don't like the time travel thing. I got another thing. Portals." And I'm like, "Portals?" "Portals are huge. This is a portal to another dimension." And we're just sitting there like gobsmacked. And this was the greatest one, which I think is actually a funny idea. He's like, "What if Louis C.K. is Archie?""
So yeah, that's that. Archie was nearly hopping through time and/or portals, with Louis C.K. in the lead role of an adolescent comic book icon. Fortunately, things didn't go that way.
Source: Collider
HaydnSpurrell in RiverdaleFollow
Writer for Cultjer. Justifying my love of film.