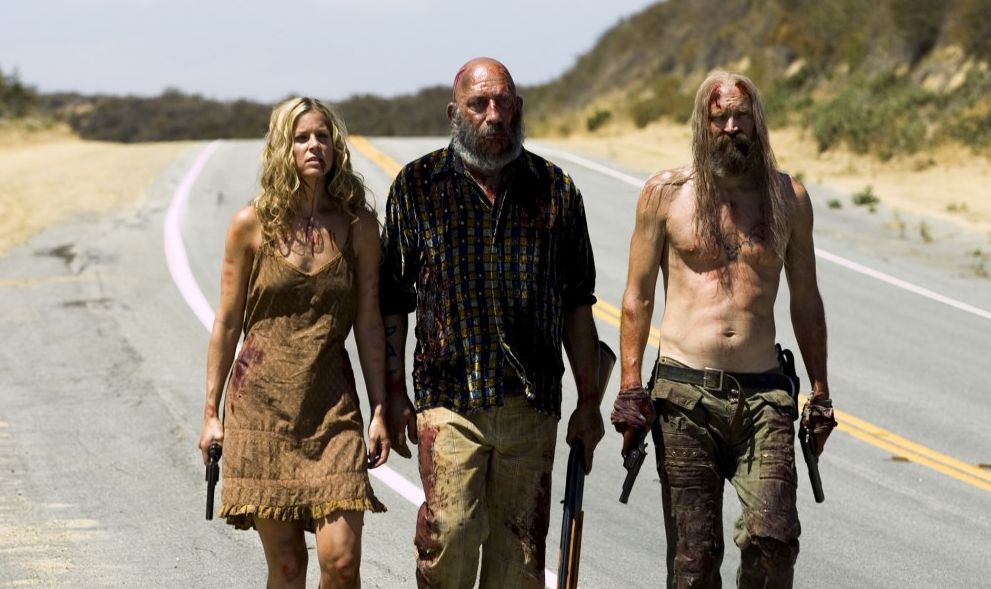 Rob Zombie's 'The Devils Rejects' sequel '3 From Hell' begins production
by GregHarmon
Hard to believe it's been 13 years since we saw the last of the Firefly clan in Rob Zombie's wondrously gritty shootout in The Devil's Rejects...or did we?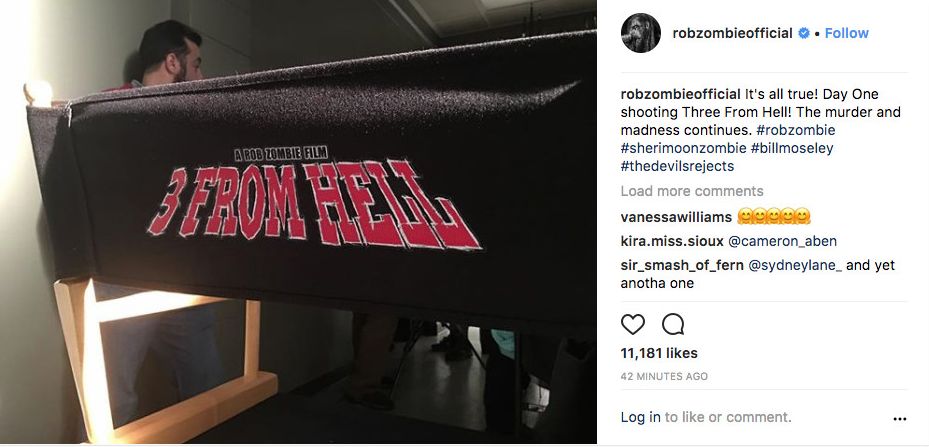 The 53-year-old horror maestro took to Instagram announcing production officially kicked off for "3 From Hell" - the sequel to 'The Devil's Rejects'. Zombie's post captioned: It's all true! Day One shooting Three From Hell! The murder and madness continues. #robzombie#sherimoonzombie #billmoseley#thedevilsrejects
Back in October 2017, Bloody Disgusting reported that a direct sequel was indeed in the works and Zombie was penning a story that would feature the return of Captain Spaulding (Sid Haig), Otis (Bill Moseley) and Baby (Sheri Moon Zombie).
It has not been confirmed how exactly Zombie plans to resurrect Spaulding, Otis, and Baby since - spoiler alert - no one survived that fantastic Bonnie and Clyde-esque shootout at the end of Rejects. But one can infer based on the title that Zombie will position this as a hellacious supernatural sequel or possibly a prequel to 'Devils' and immediate sequel following the House of 1000 Corpses timelines.
It was in 2014, Zombie shared with Fangoria intentions to make a third film: "I've always thought I'd like to make another movie, because I love the characters, and I have an idea I think is solid for a third one — an idea that would make sense. The problem is I don't own the characters now. They're owned by Lionsgate, and they just don't have any desire to do anything. So it isn't me not doing it because I don't want to; I don't have the ability to get it done."
As previously reported by Bloody Disgusting, Zombie was in negotiations with Saban Films and Lionsgate to release the sequel in theaters, VOD, and home video. Zombie's crowd-sourced "31" was also distributed through both companies.
As a fan of both 1000 Corpses and REJECTS, I'm hoping Zombie infuses some more Dr. Satan into 3 from Hell.
GregHarmon in 3 From HellFollow
Greg Harmon | Managing Editor and Cultjer Contributor | Follow me @sweetharmony for Film & TV discussion