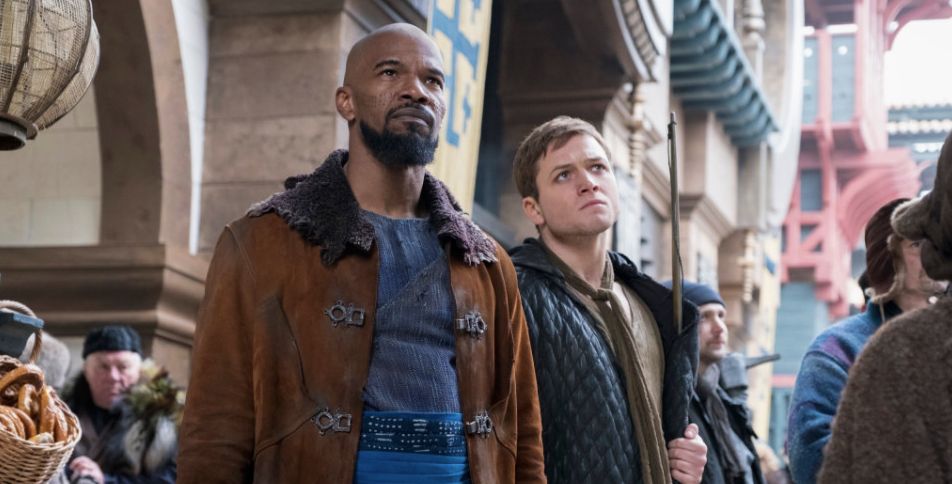 Set photos for Lionsgate's action-adventure reveals a dapper Ben Mendelsohn doing what Ben Mendelsohn does best, only this time, he's got Alan Rickman's shoes to fill.
Liongate's "gritty" take on the adventures of English folklore's highly skilled archer and swordsman will dial back the timelines following a younger Robin of Loxley played by Taron Egerton and his band of "merry" outlaws including Little John (Jamie Foxx) and Robin's half-brother, Will Scarlett (Jamie Dornan).
The latest set photos, courtesy of EW, reveal a not so rosy homecoming after Robin returns home following his battle of the third Crusade. Photo's include stills of Nottingham's finest corrupted Sheriff played by everyone's favorite Ben Mendelsohn, the Merry duo of Little John (Fox) and Robin, and folktale's modern-day badass and noblewoman Maid Marian (Eve Hewson). Someone tell me there's a direct connection between Sherwood's tailor and Reynolds Woodcock's ancestors. 14th century threads never looked better.
Robin Hood is produced by none other than Leonardo DiCaprio and is directed by BAFTA-winning director Otto Bathurst (Peaky Blinders). The film co-stars Eve Hewson (The Knick) as Maid Marian, Paul Anderson as Guy of Gisborne, Tim Minchin as Friar Tuck, Josh Herdman as Righteous and Björn Bengtsson as Tydon.

Whether or not we need another "Robin Hood" adaptation is totally up for debate. But I think we can all agree this tale is fitting for today's times.

Robin Hood hits theaters September 21, 2018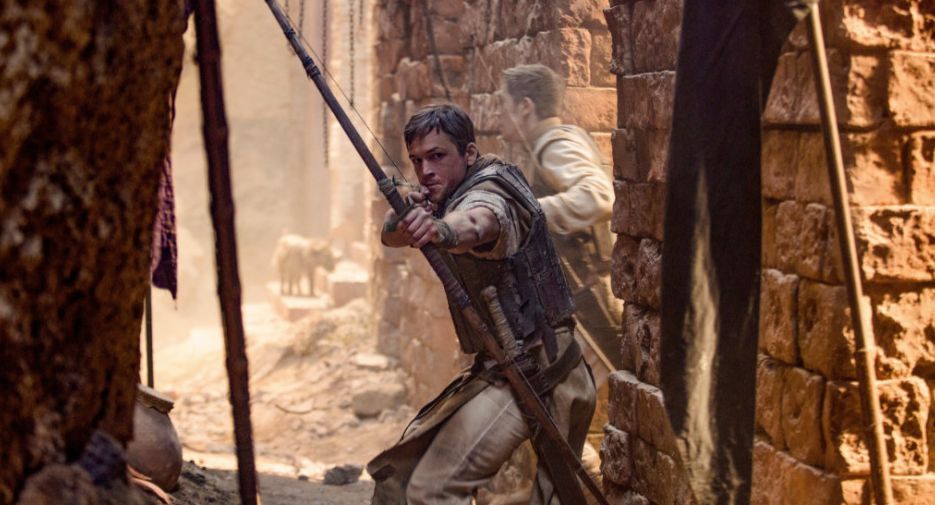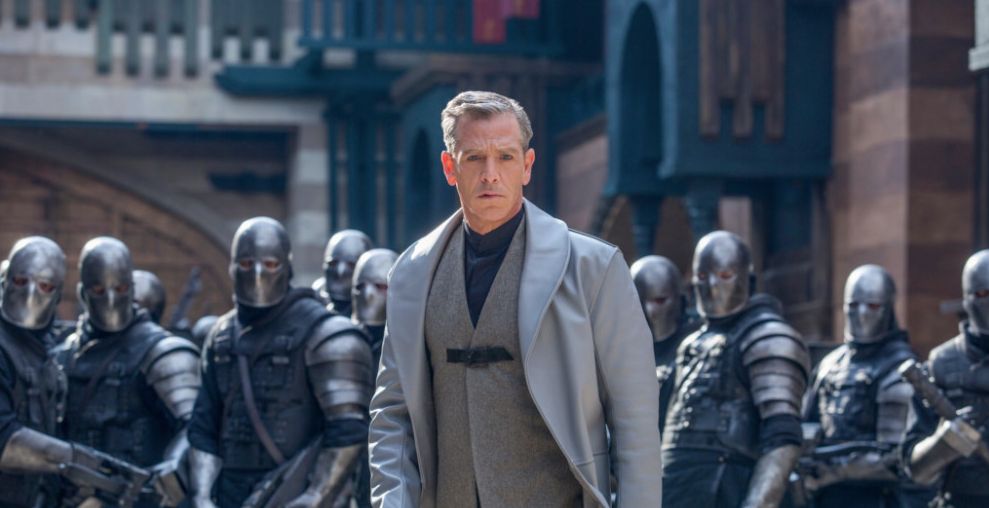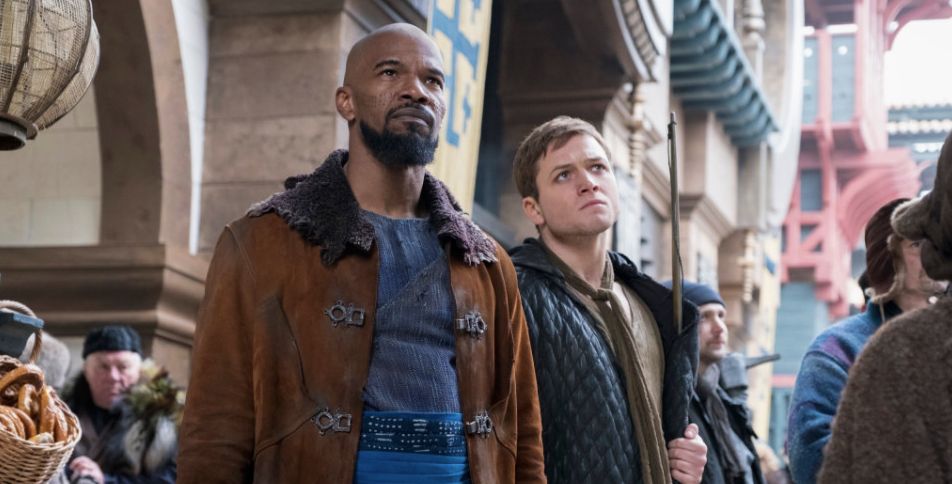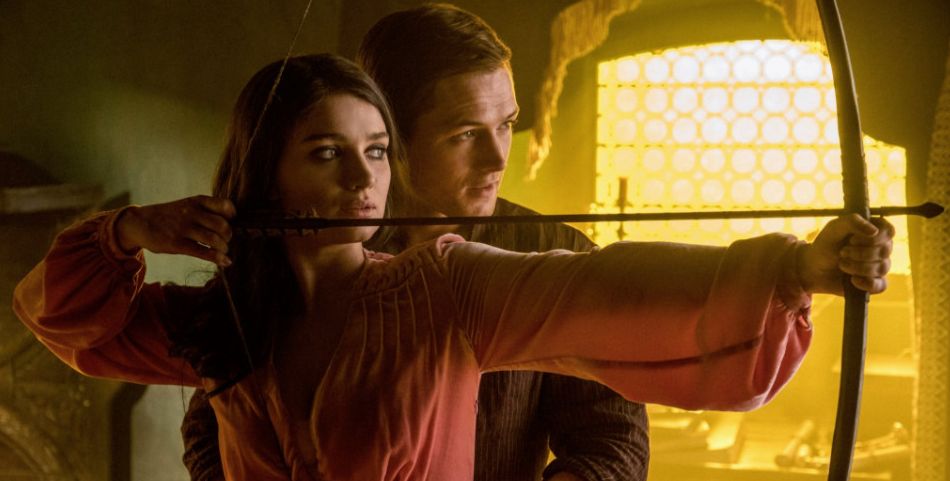 GregHarmon in Robin Hood: OriginsFollow
Greg Harmon | Managing Editor and Cultjer Contributor | Follow me @sweetharmony for Film & TV discussion