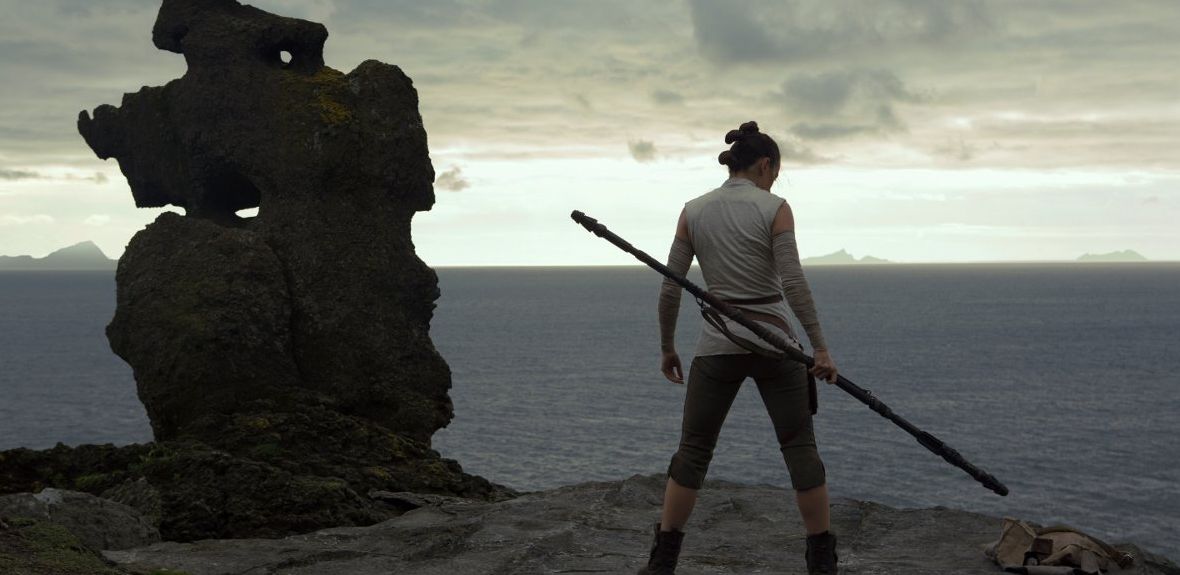 'Star Wars After Dark' Talk: John Williams to step away after Episode IX
by GregHarmon
The five time Oscar-winning composer sat down with Southern California (KUPC) public radio to discuss Williams' 51st academy award nomination for Star Wars: The Last Jedi.

During the interview Williams revealed in so many words that his time composing the Star Wars saga will likely come to an end after J.J. Abrams' Episode IX: "We know J.J. Abrams is preparing one now that I will hopefully do next year for him. I look forward it. It will round out a series of nine, that will be quite enough for me. Disney studios will probably take it further."
But if that wasn't enough of a bomb shell, there's more.
At the show's five-minute mark (approx), Williams and KUSC's Jim Svedja get into a little Star Wars 'After Dark' discussion focusing on the biggest question heading into The Force Awakens and The Last Jedi: Who are Rey's parents!?
Of course after The Last Jedi - SPOILER - fans were led to believe Rey's parents are a bunch of nobody "junkers," this according to Kylo Ren's sources (cc-Rian Johnson). But according to Williams, the evolution of the Star Wars series starts with "families" which includes Rey's parents - who were anything but anonymous people:
"Rey's parents might be identified to us in the next film," says Williams.
KUSC's Jim Svejda remarks, "I hope so," in which Williams replies, "I hope so, too."
Svedja goes on to say, "I assume they are pretty extraordinary. Somebody tried to tell her that they were anonymous people who died in the desert. I don't believe that."
Williams says "Yes. I don't believe it either."
Ok, so we won't take this edition of 'Star Wars After Dark' as the absolute source of truth regarding Rey's bloodline but I'm digging Williams' enthusiasm and adoration for the series and Daisy Ridley. As it turns out, she is one of the primary reasons why he returned for The Last Jedi:
"I adore Rey, of course, is played by Daisy Ridley, who was so loved in The Force Awakens," Williams said. "Last year when Kathy Kennedy rang me up and asked if I would do the music for the Last Jedi, I said to her, 'Is Daisy in it?' And she said, 'Yes.' So I said, 'Yes' [laughs]."
Is Daisy in it?
It's no wonder "Rey's Theme" from The Force Awakens has an extra hint of magic.
GregHarmon in Star Wars: Episode IXFollow
Greg Harmon | Managing Editor and Cultjer Contributor | Follow me @sweetharmony for Film & TV discussion