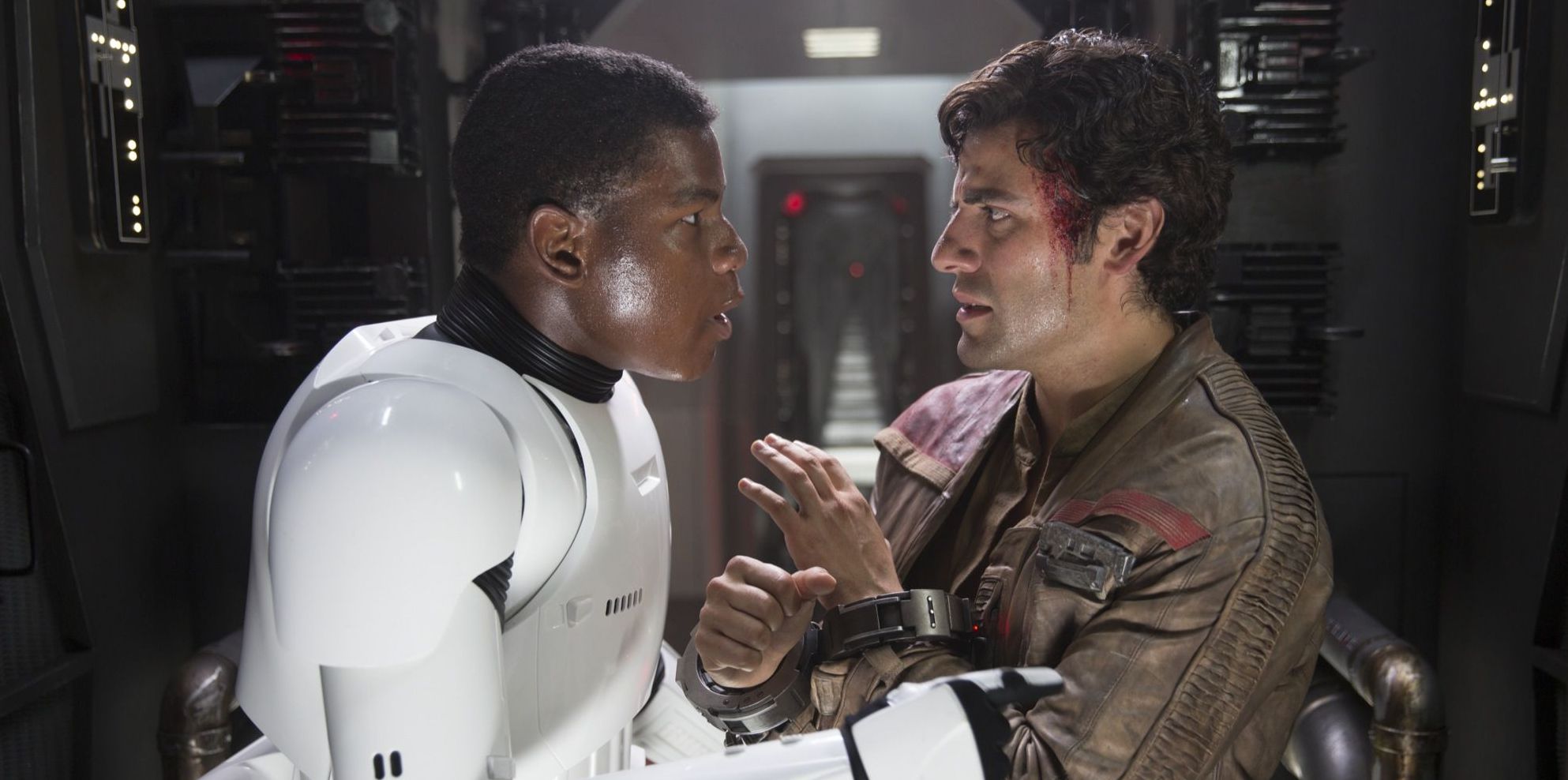 The anti-defamation group's studio responsibility index, an annual survey of depictions of LGBT characters in major studio releases, has found that Disney and Paramount have both failed to feature a gay or lesbian character in any of their films in the last year.
While The Force Awakens was praised for its female and African-American leads, GLAAD is pushing for something more drastic.
"As sci-fi projects have the special opportunity to create unique worlds whose advanced societies can serve as a commentary on our own, the most obvious place where Disney could include LGBT characters is in the upcoming eighth 'Star Wars' film," the report reads.
"2015's 'The Force Awakens' has introduced a new and diverse central trio, which allows the creators opportunity to tell fresh stories as they develop their backstory. Recent official novels in the franchise featured lesbian and gay characters that could also be easily written into the stories."
Recent Oscar's controversy was just the tipping point in the diversity conversation, which is wide-reaching and quite divisive. GLAAD has found that, despite the conversations finally being had, little progress has been made regarding LGBT characters. Only 22 of the 126 major studio releases last year featured LGBT characters;that's 17.5% of major releases. This is the same percentage as films in 2014.
77% of these featured gay men,and 23% were lesbians. 9% included bisexual characters. 2015 saw 25% of LGBT characters of colour compared to 32% in 2014.
"It is not enough for LGBT characters to simply be present; rather, these characters must be crafted thoughtfully and better reflect the full diversity of the LGBT community," said GLAAD President/CEO Sarah Kate Ellis in a statement.
"Leaving LGBT people out of the picture — or including them only as a punchline — keeps old prejudices alive and creates an unsafe environment, not only here in America, but around the world where most audiences see these depictions."
GLAAD also cited the offensive depictions of LGBT people in films like The Wedding Ringer, which they suggested were trading on "gay panic" humour.
Source: Variety
HaydnSpurrell in Star Wars: The Last JediFollow
Writer for Cultjer. Justifying my love of film.