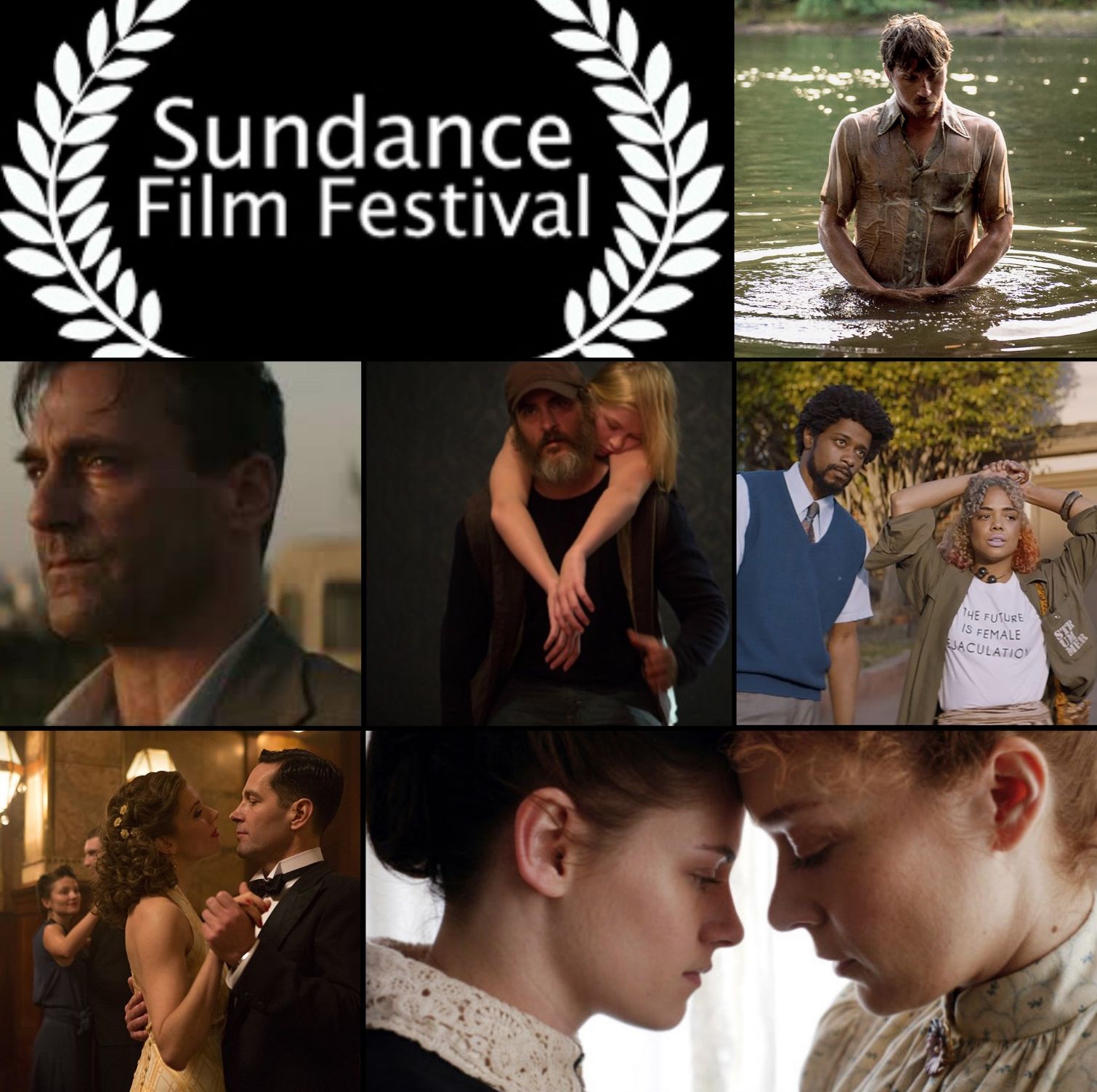 In just a matter of weeks the 34th annual Sundance Film Festival kicks off in Park City and Salt Lake City, Utah. This year's edition will feature 121 feature-length films from 29 countries, selected from a walloping 13,468 submissions including 3,901 feature-length and 8,740 shorts.
Last year's slate included 113 feature-length submissions and were stacked with Premieres now seen as prominent awards contenders including Jordan Peele's woke-inducing Get Out, Kumail Nanjiani and Emily Gordon's endearing bio-dramedy The Big Sick, Luca Guadagnino's beautiful coming-of-age Call Me by Your Name, David Lowery's introspective A Ghost Story, and Dee Rees' engrossing drama Mudbound.
On paper, it's difficult to predict how many out of this year's 121 feature-length films will treat Festival attendees to an experience remotely close to Get Out, or Call Me by Your Name, or even last year's U.S. Dramatic Grand Jury winner I Don't Feel At Home In This World Anymore. But we are confident a few of these titles will infiltrate your social media timelines with positive buzz throughout the week of January 18.
Check out the 9 films (sorry - I fibbed about "10", because, even numbers yo) we look forward to seeing across the Festival's ten categories! Attending Sundance? We'd love to see your film review on Cultjer!
BEIRUT
Cast: Jon Hamm, Rosamund Pike, Dean Norris, Larry Pine, Shea Whigham
There's a lot to like about Beirut. It's a late 20th century CIA thriller starring Jon Hamm and Rosamund Pike, and it's written by the same man who delivered Michael Clayton and The Bourne Identity - Tony Gilroy. But if you believe in recency bias, perhaps your level of Tony Gilroy skepticism traces back to 2017's 'The Great Wall'. But if you can get past 'Great Wall' and a few other recent stinkers ('Rogue' was fine), Gilroy's script showcases Jon Hamm as a top U.S. diplomat, Mason Skiles who left Lebanon in the 1970s after a tragic incident. Ten years later, the CIA calls him back to a war-torn Beirut with a mission only he can accomplish. Meanwhile, a CIA field agent (Rosamund Pike) who is working undercover at the American embassy is tasked with keeping Skiles alive and ensuring that the mission is a success. Without knowing who is on his side and with lives on the line, Skiles must outmaneuver everyone to expose the truth.
Director Brad Anderson, Screenwriter Tony Gilroy
Category: Premiere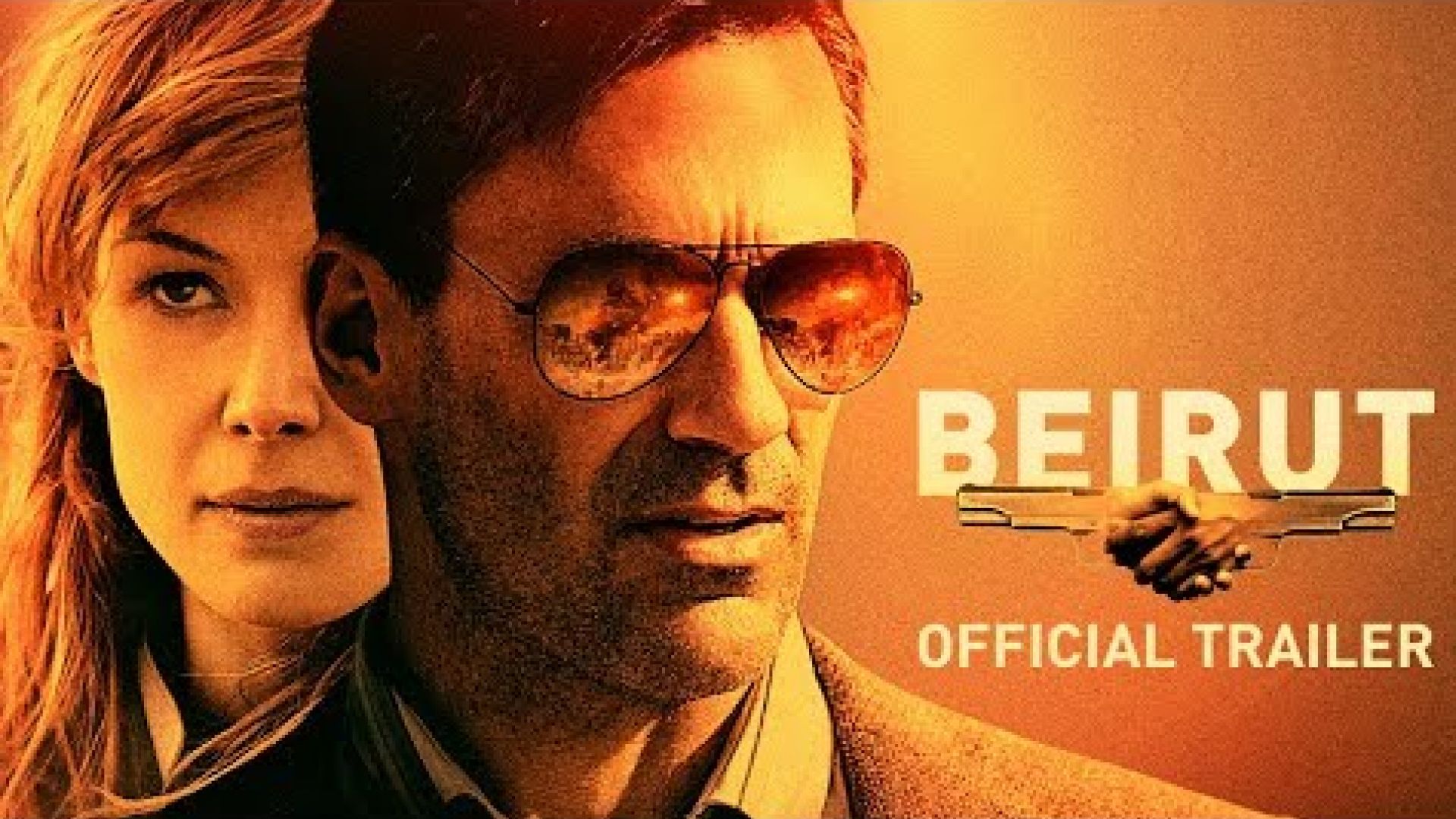 BURDEN
Cast: Garrett Hedlund, Forest Whitaker, Andrea Riseborough, Tom Wilkinson, Usher Raymond.
Perhaps I'm a sucker for late 20th century period films featuring character arcs inspired by the true-life events of a rising KKK member who somehow finds his moral compass turned upside down - in a good way that is. The film is Burden and it stars my hometown boy Garrett Hedlund (Minnesota plug) in a story that follows Mike Burden (Hedlund), an orphan raised within the Ku Klux Klan who attempts to break away when the girl he falls in love with (Andrea Riseborough) urges him to leave for a better life together. When the Klan seeks Mike out for vengeance, Burden is taken in by an African-American reverend (Forest Whitaker), and learns tolerance through their combined love and faith. Sounds like a winner.
Director and Screenwriter: Andrew Heckler
Category: US Dramatic Competition
The Catcher Was The Spy
Cast Paul Rudd, Mark Strong, Sienna Miller, Jeff Daniels, Guy Pearce, Paul Giamatti

You may recognize the name Robert Rodat from his work penning Steven Spielberg's Oscar-nominated WWII drama Saving Private Ryan. Rodat's latest is based on the book of the same name written by Nicholas Dawidoff and follows Paul Rudd as Moe Berg, a wily professional baseball veteran who does what all American patriots are want to do during World War II: He joins the effort as a spy to beat Germany in the race to build the first atomic bomb. Because, Nazis. Add Mark Strong, Sienna Miller, and Jeff Daniels to the mix and The Catcher Was the Spy sounds like a must-see. Sundance's synopsis reads much better -
In the midst of World War II, major league catcher Moe Berg (Paul Rudd) is drafted to join a new team: the Office of Security Services (the precursor to the CIA). No ordinary ballplayer, the erudite, Jewish Ivy League graduate speaks nine languages and is a regular guest on a popular TV quiz show. Despite his celebrity, Berg is an enigma—a closeted gay man with a knack for keeping secrets. The novice spy is quickly trained and sent into the field to stop German scientist Werner Heisenberg before he can build an atomic bomb for the Nazis.
Director Ben Lewin Screenwriter Robert Rodat
Category: Premiere
I Think We're Alone Now
Cast: Peter Dinklage, Elle Fanning
Reed Morano's feature-length debut stars Peter Dinklage as Del, alone in the world after the human race is wiped out. Del lives in a small, empty town, methodically going from house to house collecting batteries and other useful items, and burying the dead. He's content in his solitude until he discovers Grace (Elle Fanning). whose motives are obscure, and worse yet, she wants to stay.
I Think We're Alone Now sounds like an absolute charmer. And if this is anything close to Peter Dinklage's The Station Agent, then audiences are in for a treat.
Reed Morano's credits as a cinematographer include The Skeleton Twins and Kill Your Darlings, and most recently directed episodes of Showtime's Billions and Hulu's The Handmaid's Tale.
Director: Reed Morano, Screenwriter: Mike Makowsky
Category: U.S. Dramatic Competition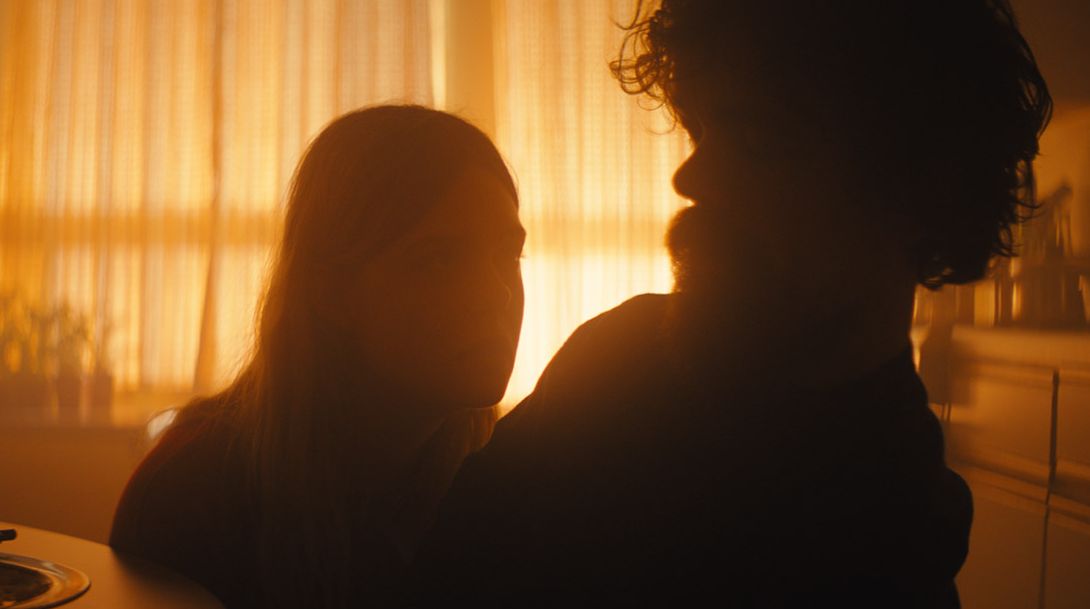 LIZZIE
Cast: Chloë Sevigny, Kristen Stewart, Jamey Sheridan, Fiona Shaw, Kim Dickens, Denis O'Hare.
Have you heard the story about American, Lizzie Borden? Yeah, the same Lizzie Borden who took an axe and gave her mother forty whacks. When she saw what she had done, She gave her father forty-one. Okay, so we know the rhyme but do we know the story of what all exactly transpired the horrific morning of August 4, 1892? Lizzie stars Chloe Sevigny as the titular character, in a psychological thriller that reveals the much more complex, poignant woman within, as well as her intimate bond with the family's young Irish housemaid, Bridget Sullivan (Kirsten Stewart). It's not known just how much screenwriter Bryce Kass will delve into what led up to the gruesome murders or Lizzie's trial (spoiler - she was acquitted) but the synopsis combined with Borden's historical folklore are enough to warrant our attention.
Director: Craig William Macneill, Screenwriter: Bryce Kass
Category: U.S. Dramatic Competition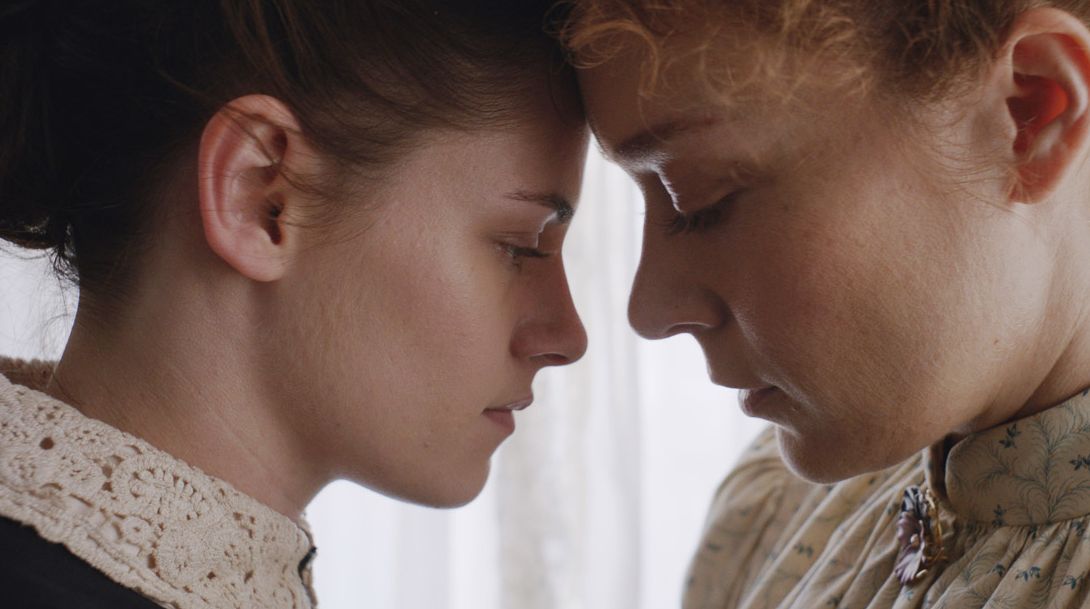 SORRY TO BOTHER YOU
Cast: Lakeith Stanfield, Tessa Thompson, Steven Yeun, Jermaine Fowler, Armie Hammer, Omari Hardwicke.
Okay, so this time last year, how many of you actually saw GET OUT coming? I mean, you read the synopsis and said hot damn, this film is going to be one of the best genre films from the past 30 years? At least on paper, we know not to dismiss a film based on the genre or its subject matter. Enter Sorry to Bother You, a comedy fantasy sci-fi mash up from American musician, producer, and now director Boots Riley.
Set in an alternate present-day version of Oakland, 30-something telemarketer Cassius Green (Lakeith Stanfield) discovers a magical key to professional success, which propels him into a macabre universe. It doesn't take long for Cassius to rise through the ranks within his company, which also sells heinous products and services. The upswing in Cassius's career raises serious red flags with his brilliant girlfriend, Detroit (Tessa Thompson). But the unimaginable hits the fan when Cassius meets the company's cocaine-snorting, orgy-hosting, obnoxious, and relentlessly optimistic CEO, Steve Lift (Armie Hammer). The Wolf of Wall Street Meets Limitless? Need I say more?
Director and screenwriter: Boots Riley
Category: U.S. Dramatic Competition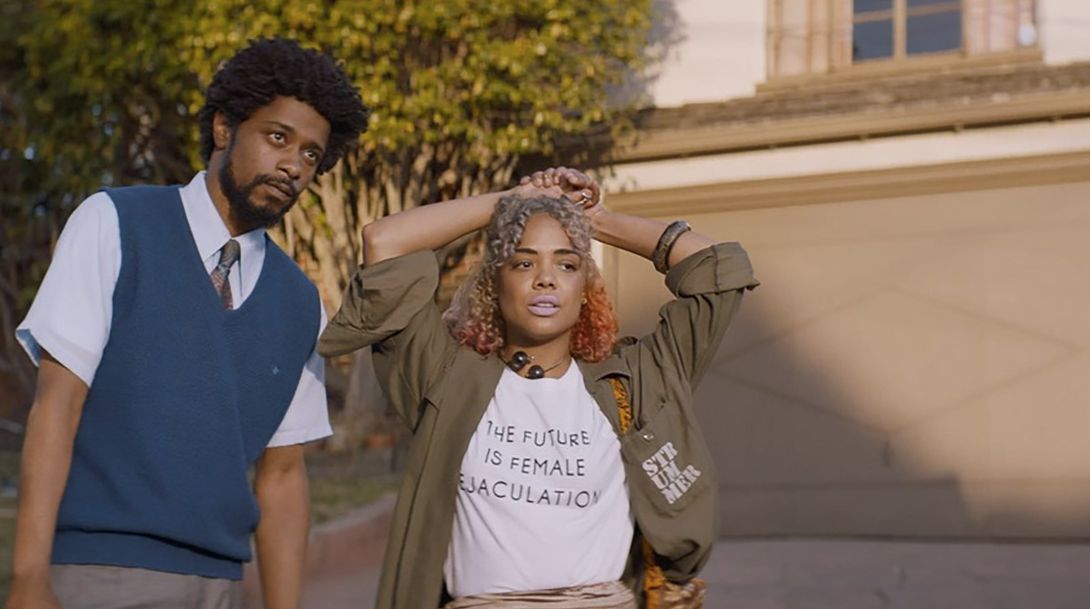 TYREL
Cast: Jason Mitchell, Christopher Abbott, Michael Cera, Caleb Landry Jones, Ann Dowd.
Ok, so perhaps this film may better closely align with the underpinnings of Get Out, and no, not because the film stars Caleb Landry Jones. As any parent will tell you, don't go to parties alone and definitely don't go to parties alone with people you don't know in the middle of nowhere. At least in Tyrel, Tyler (Jason Mitchell) joins his friend on a trip to the Catskills for a weekend birthday party with several people he doesn't know. As soon as they get there, it's clear that (1) he's the only black guy, and (2) it's going to be a weekend of heavy drinking. Although Tyler is welcomed, he can't help but feel uneasy in "Whitesville." The combination of all the testosterone and alcohol starts to get out of hand, and Tyler's precarious situation starts to feel like a nightmare. Yep, it sure does.
Director and screenwriter: Sebastian Silva
Category: U.S. Dramatic Competition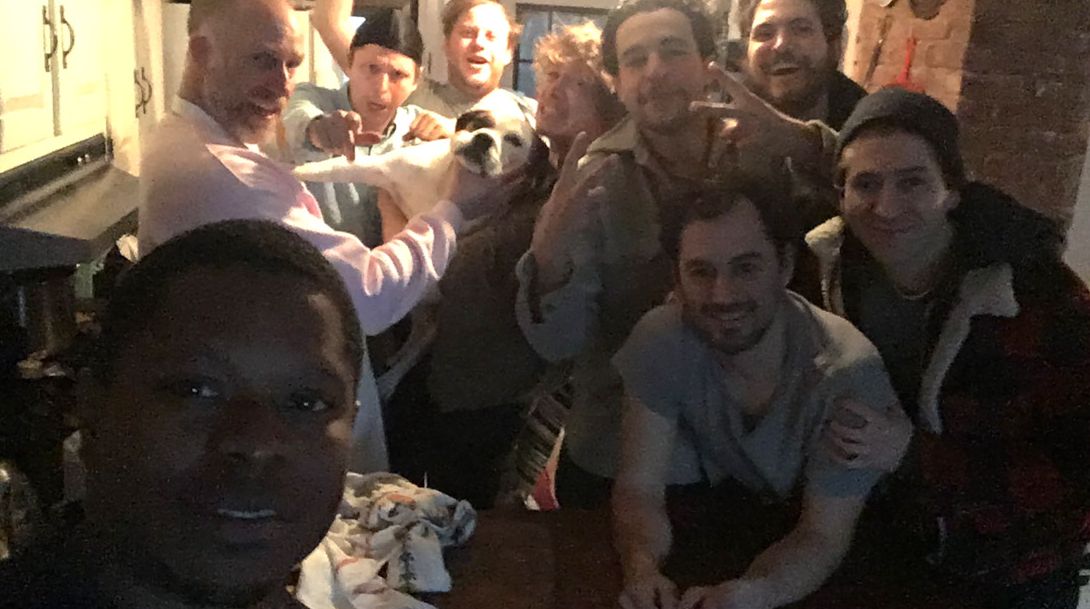 YOU WERE NEVER REALLY HERE
Cast: stars Joaquin Phoenix, Ekaterina Samsonov, Alex Manette, John Doman, and Judith Roberts.
Okay, so this one is sort of a cheat but it's still a Sundance selection and despite having already premiered at the 70th Cannes Film Festival in competition, we know this film received high praise earning best screenplay for the film's writer (and Director) Lynne Ramsay and Best Actor for Joaquin Phoenix.
Ramsay's thriller is also based on the novel of the same name, written by Jonathan Ames that follows Joaquin Phoenix as a stoic and hardened vigilante Joe who uses a hammer to carry out his dubious line of work: tracking down missing girls. When hired by a senator desperately seeking answers about the disappearance of his daughter, Joe sets out with his habitual confidence, only to uncover a conspiracy leading to what may be his death trip or his awakening.
Yes, this looks REALLY good. Check out the trailer!
Director and writer: Lynne Ramsay
Category: Spotlight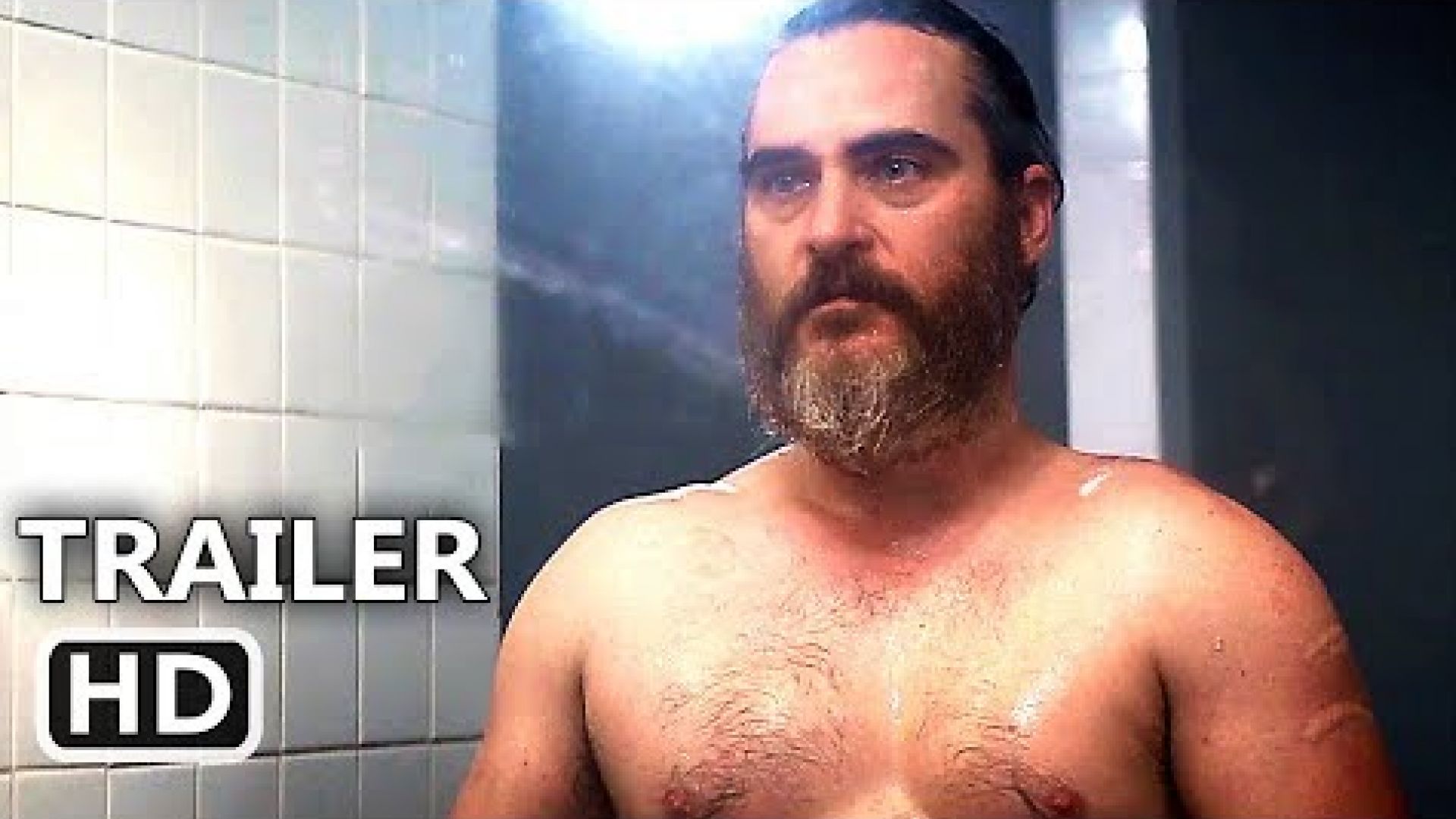 WILDLIFE
Cast: Carey Mulligan, Ed Oxenbould, Bill Camp, Jake Gyllenhaal.
Okay, so Wildlife [/i][i]sounds like a complete downer but this film makes our must-see list because it stars Jake Gyllenhaal and Carey Mulligan, and marks the feature-length debut for one of Hollywood's favorite punching bags (and an actor I've been fond of since The Girl Next Door) - Paul Dano. The screenplay is also written by Dano's real life partner and wonderful actress Zoe Kazan. Their American drama is based on Richard Ford's 1990 novel of the same name and follows Joe, the only child of Jeanette (Carey Mulligan) and Jerry (Jake Gyllenhaal)—a housewife and a golf pro—in a small town in 1960s Montana. Nearby, an uncontrolled forest fire rages close to the Canadian border, and when Jerry loses his job—and his sense of purpose—he decides to join the cause of fighting the fire, leaving his wife and son to fend for themselves. Suddenly forced into the role of an adult, Joe witnesses his mother's struggle as she tries to keep her head above water.
Director: Paul Dano, Screenwriters: Paul Dano, Zoe Kazan
Category: U.S. Dramatic Competition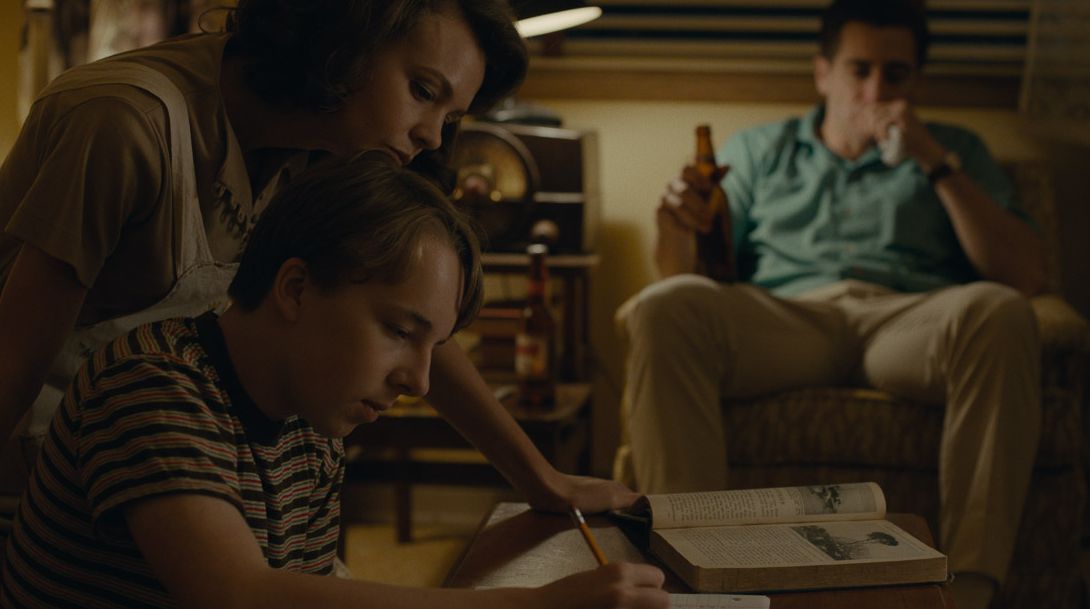 GregHarmon in Sundance Film FestivalFollow
Greg Harmon | Managing Editor and Cultjer Contributor | Follow me @sweetharmony for Film & TV discussion