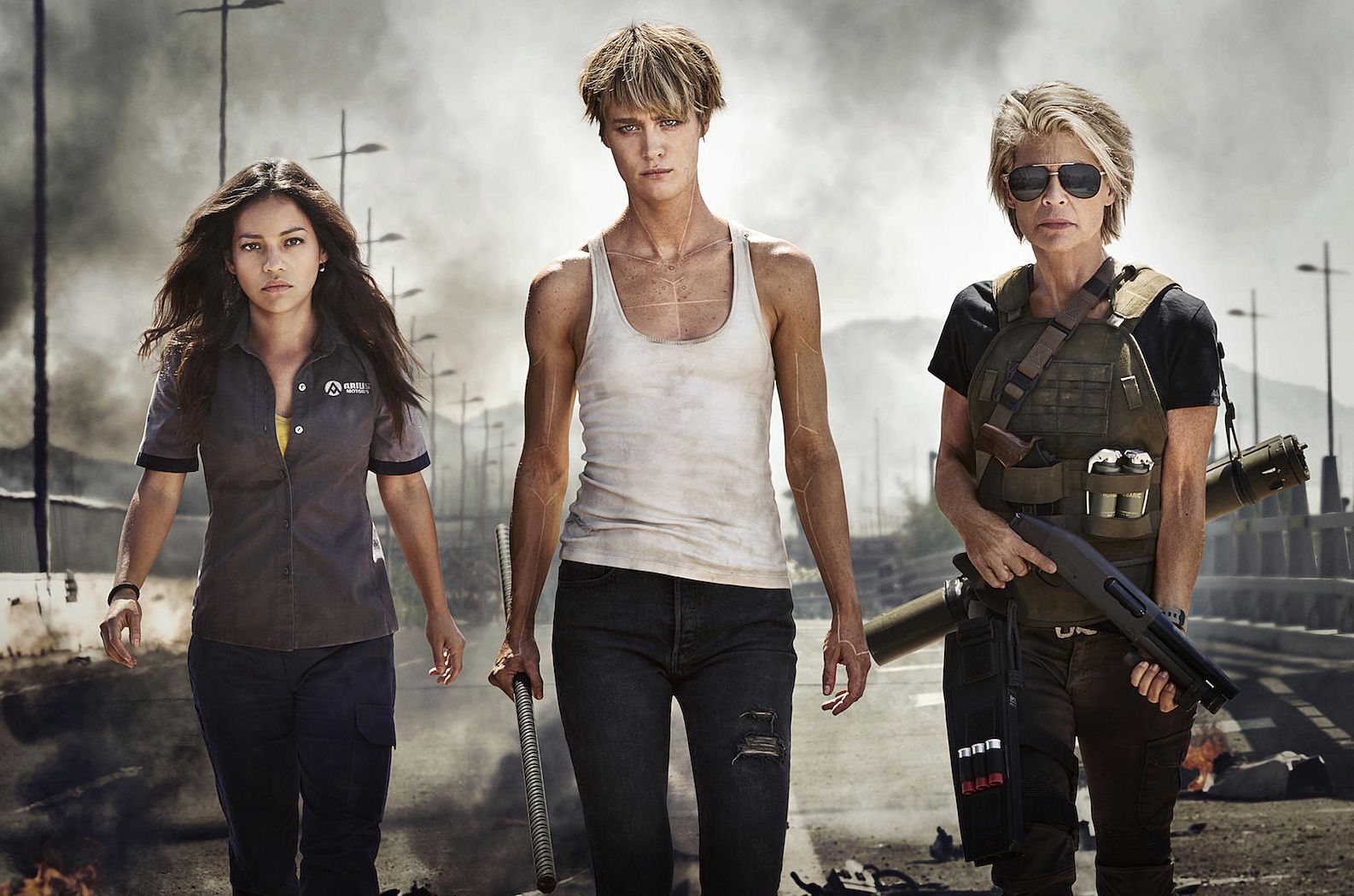 'Terminator' Sequel First Look: Linda Hamilton returns in the battle between women vs. machine
by GregHarmon
After 27 years, Linda Hamilton returns to the Terminator franchise reuniting with Arnold Schwarzenegger and series creator James Cameron.

Paramount Tweeted the first official promotional pic featuring Hamilton's Sarah Conner standing alongside her fierce co-stars Mackenzie Davis - a human assassin - and newcomer Natalia Reyes - a young woman who finds herself in the battle between humans and machines.

Plot details on the James Cameron produced, Tim Miller directed installment are scarce, but previous reports confirm their Terminator revival will serve as a direct sequel to Terminator 2: Judgment Day (1991) and will kick off a trilogy of films featuring new characters outside of Hamilton's Sarah Conner and Schwarzenegger's T-800. Interestingly, Natalia Reyes signed on for all three films and is set play Dani Ramos, a new central character who is reportedly the "torch taker" from Hamilton's Conner.
Additionally, actor Gabriel Luna (Agents of SHIELD) has been cast as a 'machine' and Diego Boneto (Scream Queens) will play Dani's brother.

Paramount's untitled Terminator installment is set to hit theaters Nov. 22, 2019.
You pumped for this?
GregHarmon in Terminator 2019Follow
Greg Harmon | Managing Editor and Cultjer Contributor | Follow me @sweetharmony for Film & TV discussion