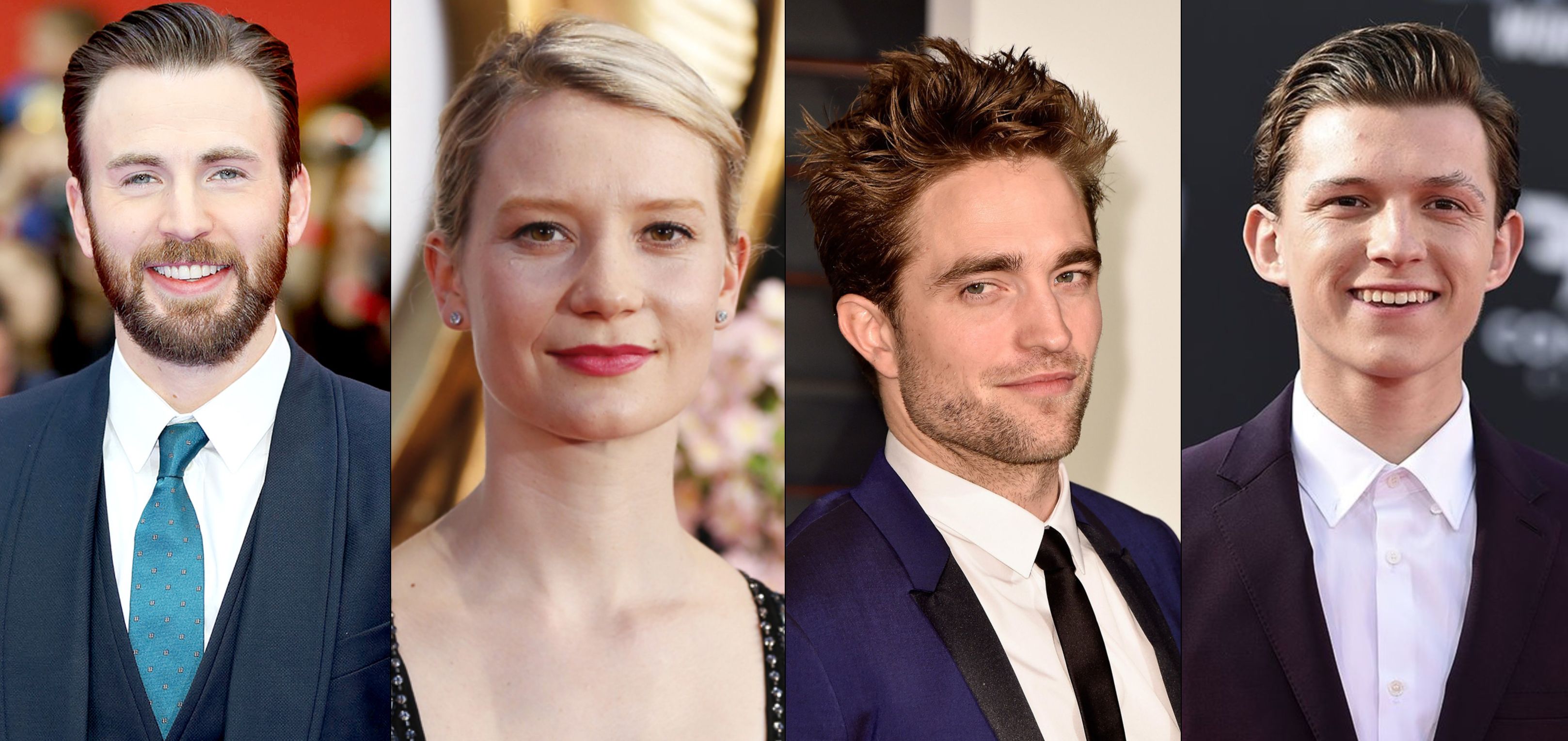 Tom Holland, Robert Pattinson, Chris Evans, Mia Wasikowsa to star in 'The Devil All The Time'
by GregHarmon
Sign me up.
According to Robert Goolrick's review of Donald Ray Pollock's 2011 novel The Devil All The Time : ❝You'll want to lock your doors…[it's] a literary tsunami of pure evil. The book is grotesque, violent, haunting, perverse and harrowing — and very good. You may be repelled, you may be shocked, you will almost certainly be horrified, but you will read every last word.❞

If Goolrick's review provides an ounce of what to expect from Hollywood's big screen adaptation, then it's a safe bet the Jake Gyllenhaal-produced film starring Robert Pattinson, Chris Evans, Mia Wasikowska, Chris Evans and Tracy Letts is likely to be the grotesque, violent, haunting, perverse and harrowing adaptation book readers and non-book readers are hoping for. At least I am!

Deadline was first to report, The Sinner's Antonio Campos, along with his brother Paulo, will adapt Pollock's novel under Jake Gyllenhaal's Nine Stories Production.

The film's synopsis has yet to be released but is said to follow Pollock's novel that pretty much screams John Hillcoat's Lawless meets Quentin Tarantino's Natural Born Killers, only darker and more twisted. The Devil All the Time, spans two decades telling an "unnuanced tale" featuring a cast of compelling and bizarre characters set in the backwoods of rural Ohio. According to Deadline, Evans has been cast as a corrupt local sheriff and Holland will play Arvin Russell, the orphaned and often bullied son of tormented WWII vet father Willard and his dying mother Charlotte. It's unknown which characters Pattinson, Wasikowska, and Letts will play but it's a good bet one or two of them will play the eccentric husband-wife team of traveling serial killers or the town's spider-handling preacher.
Let's hope the production schedules allow for this current cast to stay as-is because this project sounds amazing.
Production is slated to begin February 2019.
GregHarmon in The Devil All The TimeFollow
Greg Harmon | Managing Editor and Cultjer Contributor | Follow me @sweetharmony for Film & TV discussion