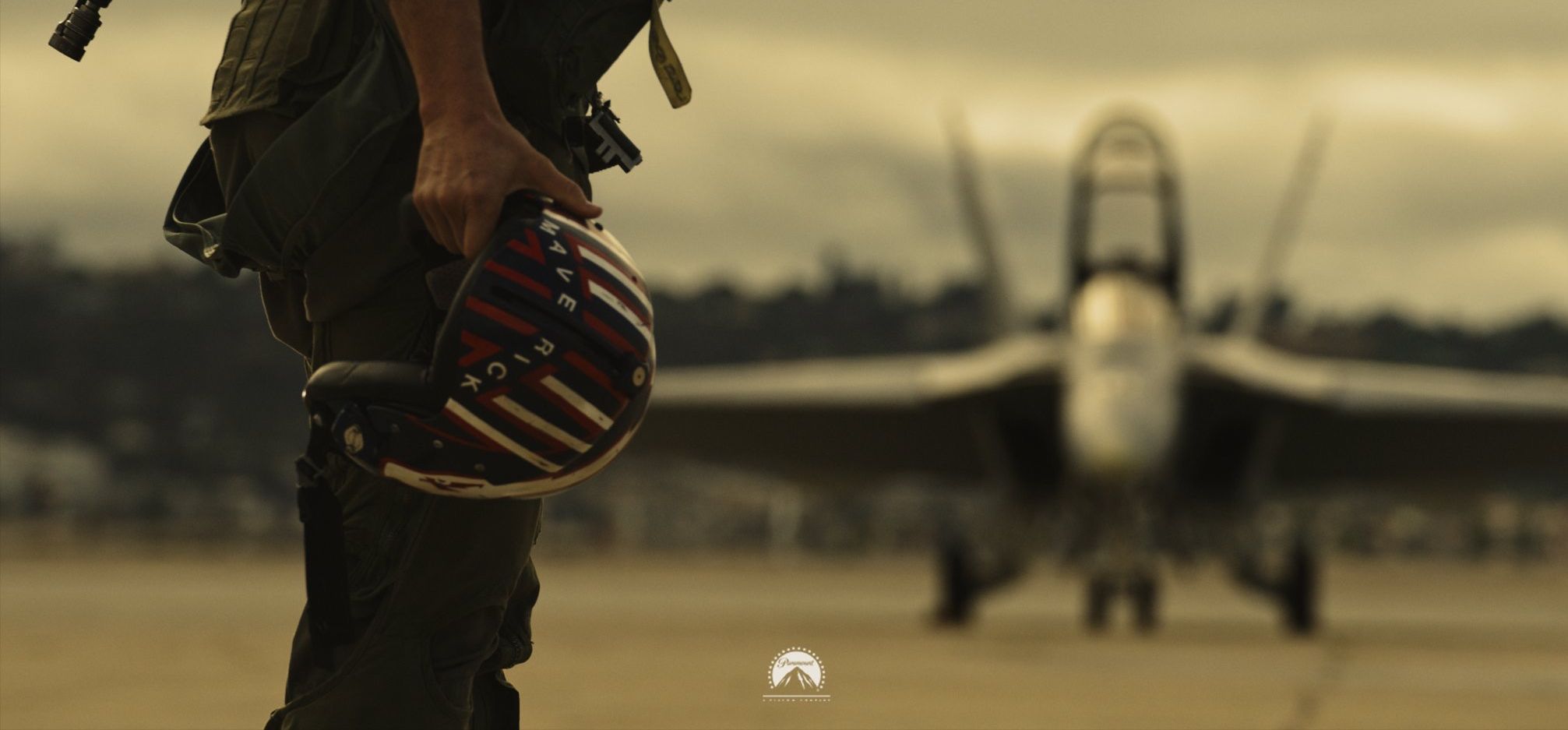 'Top Gun 2' will "exceed everyone's expectations" according to new recruit Jay Ellis
by GregHarmon
Word on the set is Paramount's sequel will "blow people's minds"!

With "Top Gun 2" a little over six months into production, co-star and new recruit, Jay Ellis kicked off Paramount's unofficial promotional tour in an interview with Entertainment Tonight.
The 37-year-old star of HBO's Insecure is set to play one of Miramar's new recruits joining Pete "Maverick" Mitchell (Cruise) and Tom "Iceman" Kazansky (Kilmer) along with top billing recruits - Miles Teller, Glen Powell, Ed Harris, JON HAMM, Lewis Pullman, and Jennifer Connelly - in a story that will explore dogfighting in the age of drone technology.

Ellis went on to preach the book of Cruise at the NAACP Image Awards, telling Entertainment Tonight: "Tom's been a mentor" who is also "that dude" who is "literally going to make sure that we go there, and that this exceeds everyone's expectations." And by "there" Ellis says "I'm going to tell you right now, we are literally going to blow people's minds."
While I'm 100% onboard with having my "mind blown," I would be remiss not to question whether or not a thirty-four year old brand of romanticized heroism spawned during an age of toxic masculinity can reinvent itself as a relevant 21st century genre film. But given our current socio-political landscape coupled with Cruise's undying quest to entertain the masses, perhaps now is as good of a time as any to prove "Top Gun" has evolved beyond locker room talk, beach volleyball, flybys and [inverted] F-14 Tomcats?

Joseph Kosinski will direct from a script co-written by script whisperer Christopher McQuarrie, Peter Craig (The Town), Justin Marks (The Jungle Book), along with Thor and X-Men First Class writers Ashley E. Miller and Zack Stentz. Harold Faltermeyer is also returning to score!

"Top Gun 2" is slated for release June 26, 2020

Greg Harmon | Managing Editor | Follow me @sweetharmony for Film & TV discussion | Ko-fi http://ko-fi.com/sweetharmony