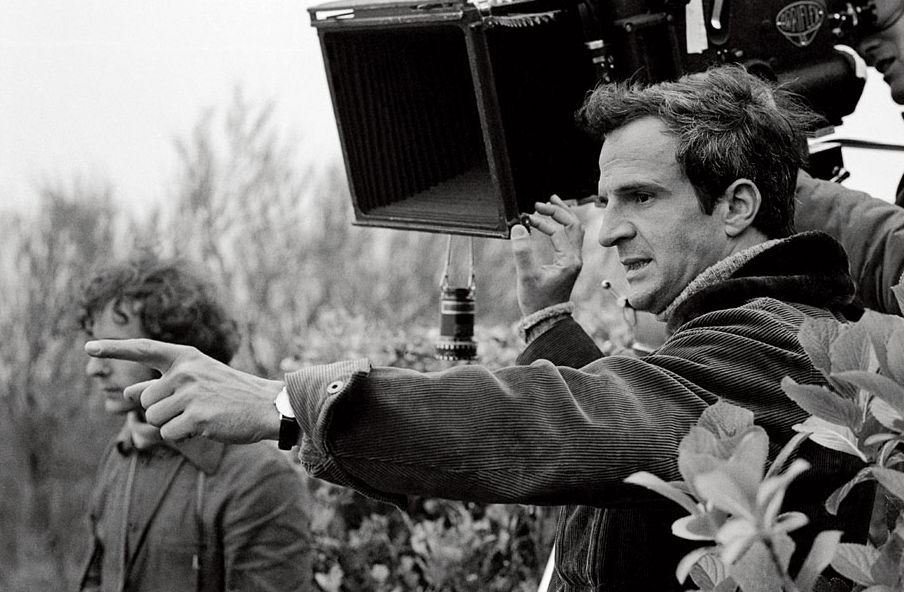 Truffautbruary, a month dedicated to Francois Truffaut: Bed and Board
by oOoOoBarracuda
On January 21st, 1970, 19 years to the date before I was born, Francois Truffaut began shooting on his ninth feature film Bed and Board, so obviously he's my cinematic soul mate.
Truffaut had initially intended for Bed and Board to be the end of the Antoine Doinel series. He felt as though taking Antoine through marriage and child-rearing would be a natural ending to his story and prevent Jean-Pierre Léaud from being locked into the character and limiting his career. Made with a modest budget, interiors were shot in the apartment Truffaut had rented above his office. A fast shooting schedule with frequent set changes defined production of Bed and Board. The shoot went well with no major problems but post-production proved upsetting. Truffaut was so displeased with the music and editing of the film that Bed and Board would mark his final collaboration with the composer and the editor.
As with all of Truffaut's films, there were autobiographical elements to Bed and Board. For instance, Truffaut gave Antoine the job of dyeing bouquets based on a childhood memory of a florist from his neighborhood. Christine's occupation as a violin teacher was given to her as an homage to an Aunt of Truffaut's who also taught violin. No matter how inconsequential the detail, there is always something autobiographical in a film of Francois Truffaut's. It is the autobiographical nature of Truffaut's films that endear his art to me so much. An artist that is willing to divulge so much of their own spirit and identity into their art is a truly special gift, as Truffaut was to cinema.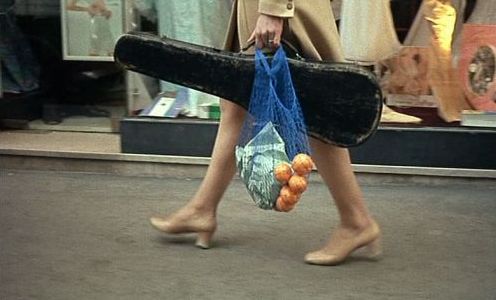 Bed and Board opens by following the legs of Antoine's new wife, Christine (Claude Jade) a move clearly inspired by Truffaut's fascination of Hitchcock. Perfectly capturing the nuances of the early stages of marriage, Truffaut shows Christine proudly correcting those she encounters on the street to refer to her as a married woman "Madame not Mademoiselle." Much like the 1969 film by Gene Saks, Barefoot in the Park, Truffaut captures every inconvenience of just starting out with another person and painting it with the elation of those newly married. Neither Antoine nor Christine are imposed by the thousands of stairs it seems they have to climb to make it to their quaint apartment, nor the fact that they don't have their own phone line; they have each other what more could they want. The juxtaposition of the newly married lovers Antoine and Christine, with their neighbors, a long-married couple, captured the aspects of newlywed life and what is to be expected once that newlywed luster dissipates. Initially, Antoine and Christine seem to be disappointed by the listlessness that their neighbors seem to share for each other, not comprehending how the ebullience of their love could dwindle to the level of their neighbor's. Once they become adjusted to each other and a little more worn by life, they begin to understand that what they had perceived as a dissolve of their neighbor's love was actually a new level of love. Such comfort with another person is almost universally looked at as a negative aspect of long-term love. Conversely, with these neighbors anyway, it seems as though Truffaut is attempting to communicate a benefit to being in a long-term monogamous relationship. The frustrations evidenced when the husband throws the wife's coat and purse over the stairs in hopes of hurrying his constantly tardy companion comes full circle when Antoine throws Christine's coat over the banister. The newlyweds seem perplexed by the ritual their neighbors consistently indulge in, but the longer they are together, they see a benefit in this ritual. In Bed and Board, it almost becomes a rite of passage for a woman to have her outerwear thrown down the stairs to signal a developing relationship. As Christine's neighbors help her with her coat as she rushes to catch up with Antoine one evening while confessing she is late, her neighbor tells her husband "now they are in love." This routine seems to be symbolic of a number of things that young couples only appreciate as their married years advance. We often look with disappointment at our parents or similar couples that have been married for a number of years, but in Bed and Board Truffaut seems to suggest that we should look forward to entering a stage of life with another person where we can share a level of comfort and understanding that will usher in a world of routines and idiosyncrasies that can only be brought on with sharing a life with another person. This charming idealism towards love is something Truffaut would remain committed to throughout his entire career.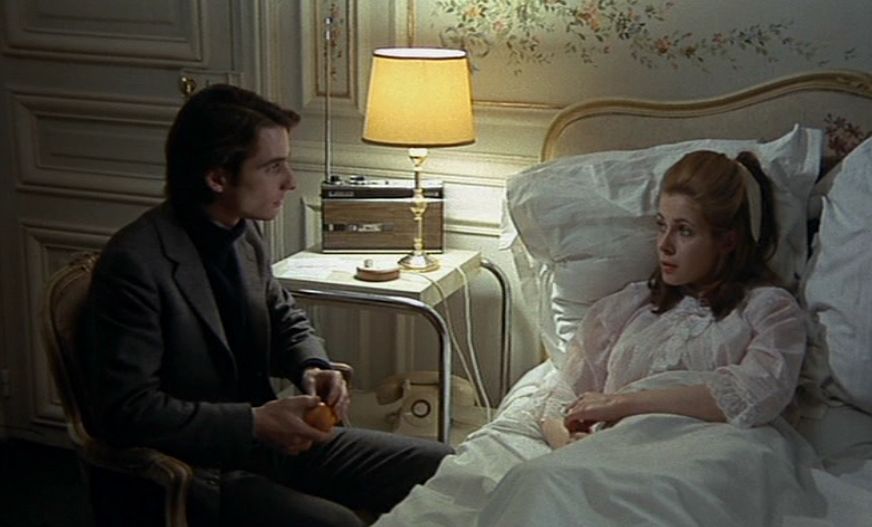 Even once he had found love and settled into marriage, Antoine was still searching. He was still unsettled in his work, and despite having the home and family he always desired, he still proved to be unsettled in his life. Still bouncing around in his career, Antoine seemed determined to find a profession believing that was what would bring him purpose. Still having regular dinners with Christine's parents, Antoine had never been more accepted by a family in his life. None of this, not even the child that the couple had in this segment of the Antoine Doinel series could keep Antoine from seeking out the love of another. Cheating on Christine shattered both she and Antoine, and something he almost immediately considered a mistake. Christine tried her best to maintain the appearance that nothing had changed between them, covering up Antoine's infidelity to her parents, until the charade finally broke her. Christine no longer wanted Antoine to come back home, she had attempted to fake her way through the pain believing that when Antoine was ready to return to married life, she would be ready for his return. Christine loved Antoine but had been so hurt by his actions that she needed distance from him. Antoine still loved Christine and had only realized how much by jeopardizing their relationship. We're left not knowing exactly what will happen to the couple, as the film ends with seeing the two making strides to reconquer their love, but as Truffaut has aptly illustrated; life is messy. Love doesn't conquer all, no matter how happy it would make us to believe, and sometimes it's best to remove ourselves from people that we love. Occasionally, as the saying goes, it's those that love us that hurt us the most.

oOoOoBarracuda in Bed and BoardFollow
David Lynch taught me how to think, François Truffaut how to feel, and Gene Wilder how to be. Striving to be as cool as Bogart. #GeneWilderForever