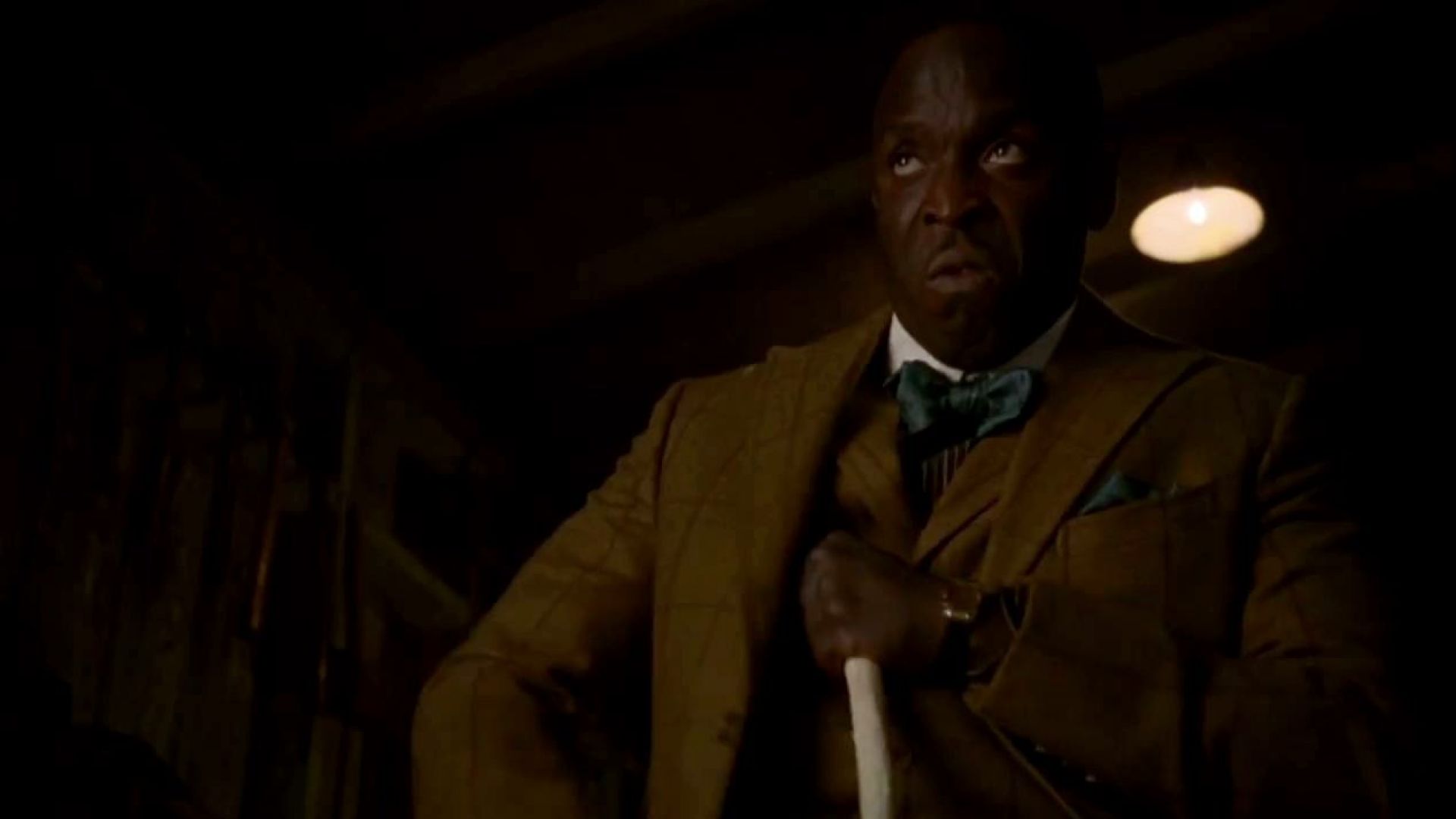 Chalky is a stranger in his own home in Boardwalk Empire Season 2 Episode 4
Boardwalk Empire Season 2 Episode 4: 'What Does the Bee Do?' making of.
What does father do? Bring home the money. What does mother do? Lay out the money. What do children do? Eat up the honey.
Terence Winter: Episode four is entitle 'What Does the Bee Do?' The title refers to a poem that Emily, Margaret's daughter, reads at the breakfast table. And it's essentially, what are the various duties of the man in the house. And who does what in the household. That idea is explored through Nukcy's story and through Chalky White. And what he does for his family to put food on the table.
Because of the events in episode one of this season, when Chalky's warehouse is attacked and now he's been arrested for retaliating, he's really kind of rendered impudent. And then even in his own house we start to see that this guy is almost kind of a stranger. He really doesn't fit in into his own home. He's uneducated, as we learned. He can't read. His kids are really educated and they sort of at moments make fun of him. It's the catch-22 of being a up from the bootstraps person. You aspire to give your family more than you've had and then when they get exposed to all those things you never were, you suddenly have less in common with them. So Chalky has raised a son who's very well educated and polished and plays the piano. And that's the kind of kid Chalky would've robbed when he was a teenager. And yet, that's his son, who he loves. And that's what he wants for him. But yet, that very thing is what estranges them from each other now.