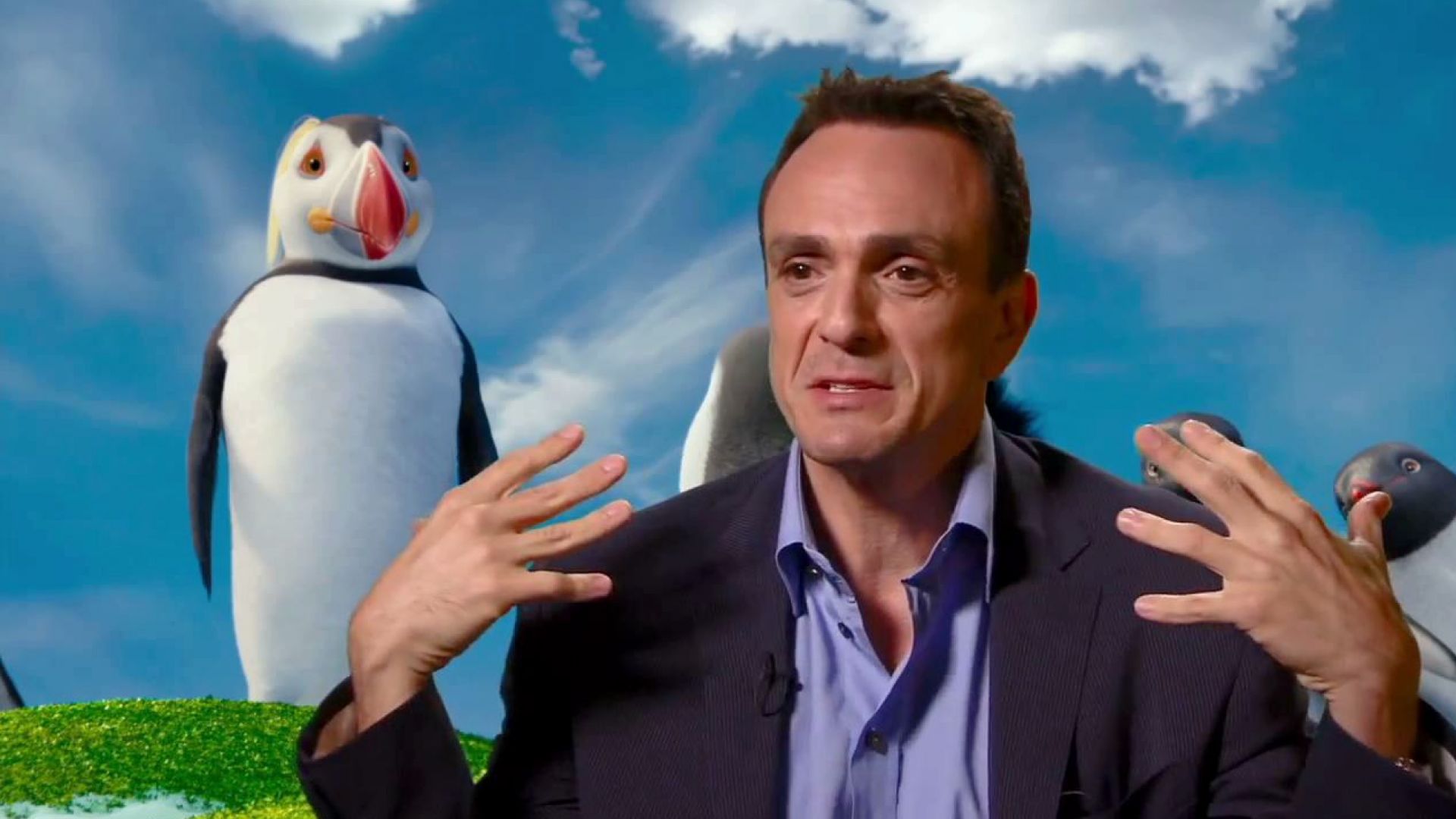 Hank Azaria on creating self-help guru Sven in Happy Feet 2
Interview with Hank Azaria about being The Mighty Sven in Happy Feet 2.
"There were lengthy conversations about how I would sound... That's always how I start, is a voice." He and George Miller talked about his accent and pitch. So they just tried a bunch of things after that. "Tape is cheap." After a day or so they got the character.
Hank also talks about the superhero status of Sven, because he can fly. "It's too delicious to him to be worshiped like that. So he plays it up and plays along with it for a while. He also a kind of self-help guru in a strange way. He's find a way to market how they feel about him."
Hank Azaria also talks about George Miller and how sweet, intense and focused he is.