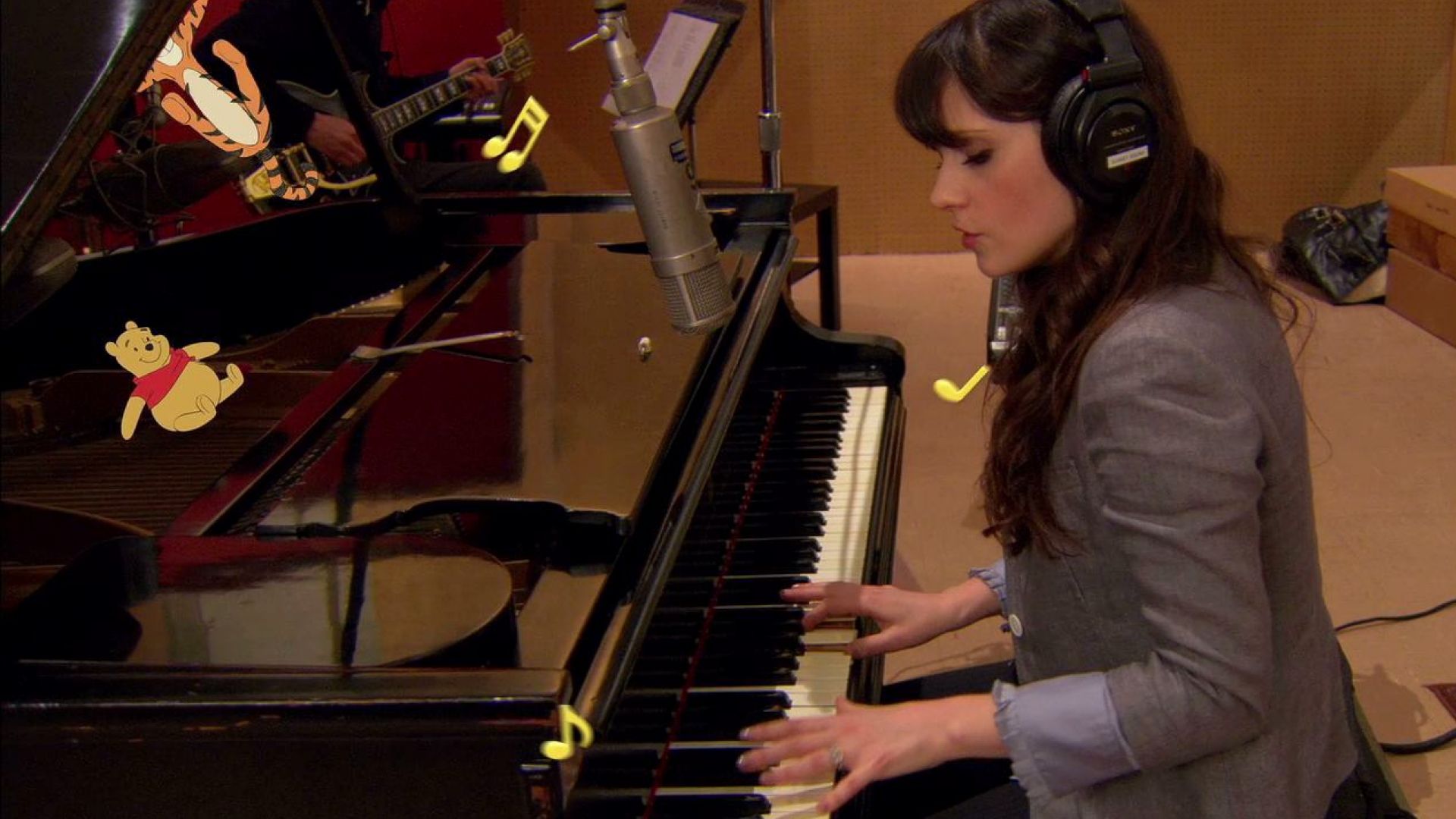 Zooey Deschanel sings in Winnie the Pooh
Zooey Deschanel sings a couple of songs in the new Winnie the Pooh film.
Who doesn't love Winnie the Pooh? He is cuddly and adorable. He loves honey, at least.. that's what I heard. But he loves his friends even more. I just want to hug him.