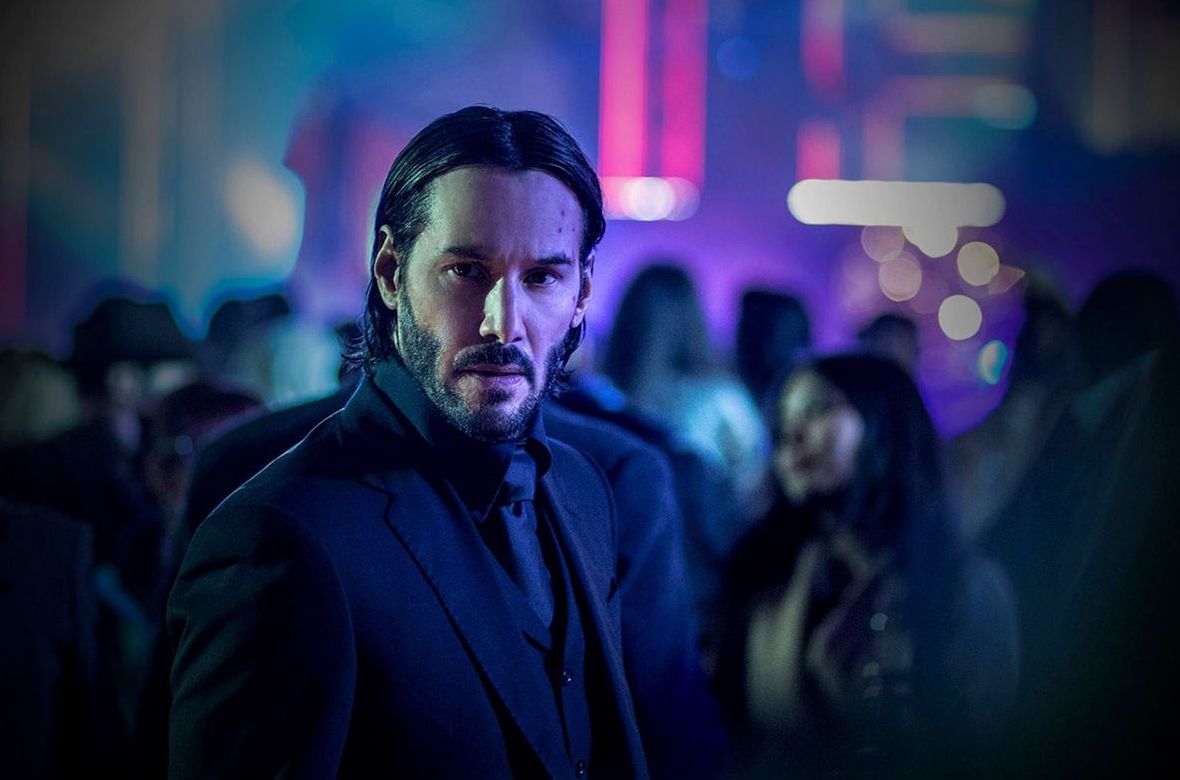 First Production Photo On The Set Of 'John Wick: Chapter 3'
by GregHarmon
How good to see you again so soon, Mr. Wick
The first production pic for Chad Stahelski's John Wick: Chapter 3 has made its way to the Internet courtesy of Danish cinematographer Dan Laustsen!
The returning 63-year old Oscar-nominated DP posted a gorgeous shot of the newly minted excommunicated assassin standing on the darkly lit streets of New York City's Chinatown.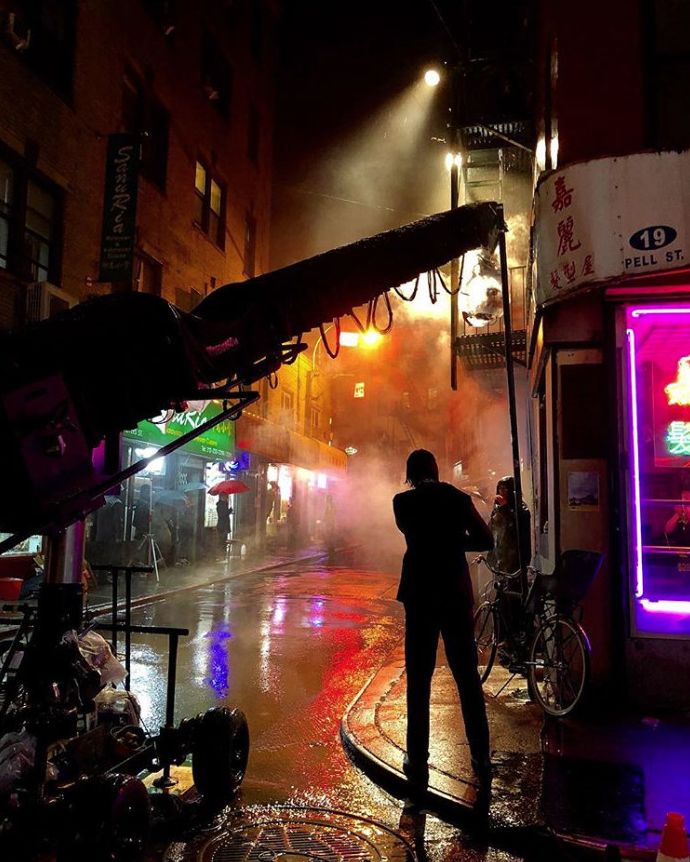 With Lionsgate's official plot synopsis at play, we know the third installment will be a continuation from Chapter 2 picking up after Winston's one-hour professional courtesy. But the prospects seem grim that our fearless assassin will make it out of the Big Apple unscathed. Especially with that $14 million dollar open contract in his name.
Of course the question remains, just who from the new and returning cast members are with or against John? We know Chapter 2 assassins Common (Cassian) and Ruby Rose (Ares) indeed made it out alive and are set to return. Newcomer Hiroyuki Sanada (47 Ronin) joins the cast in a role that's likely to see Sanada as a High Table member. Of the three we could speculate Rose and Sanada's characters are out for blood while Cassian - who received a professional courtesy from John - may be a neutral assist along with returning characters played by Ian McShane (Winston), Lance Reddick (Charon), and Laurence Fishburne (Bowery King). At the very least, we can only hope that John Leguizamo (Aurelio) and Thomas Sadoski (Jimmy) will be around to help?
But perhaps the biggest question mark is whether or not Stahleski and co. plan to reveal a female lead rumored to be none other than Halle Berry. The 51-year old Oscar winner is in negotiations to join the third installment as a mother and presumable high level assassin named "Sofia." While I was holding out hope said character would lead to an Atomic cross-over or possibly set up the female-led "ballerina" spin-off, I can't say Berry's casting - if true - disappoints!
While we still have a year to go, I'll leave you with this short clip featuring Keanu and Director Chad Stahelski on the set of Chapter 3 - courtesy of Instagrammer EFU.
John Wick: Chapter 3 is set to debut in theaters May 17, 2019 (US).
GregHarmon in John Wick: Chapter 3Follow
Greg Harmon | Managing Editor and Cultjer Contributor | Follow me @sweetharmony for Film & TV discussion