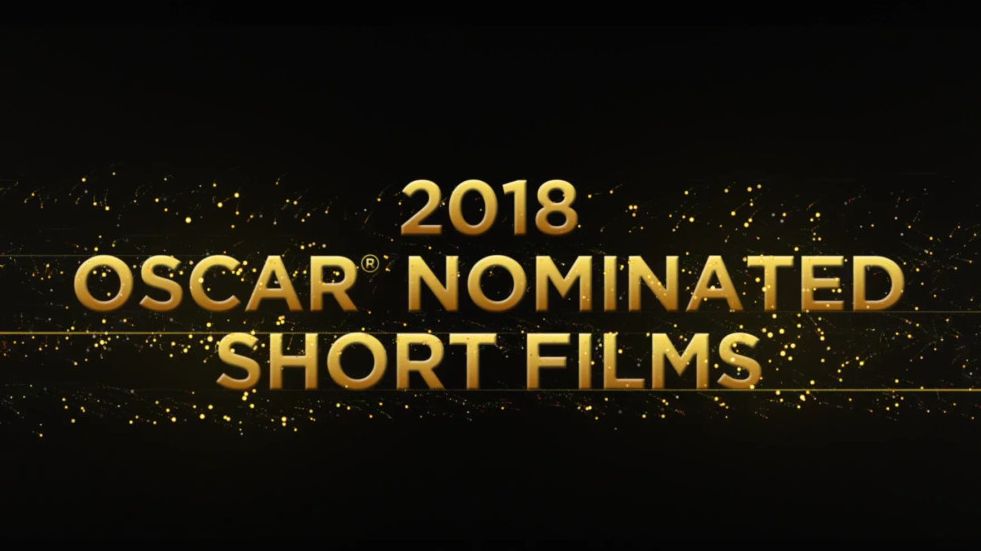 '2018 Oscar Nominated Animated Short Films' Review

LightsCameraJackson Critic This year's Oscar Nominated Animated Short Films are packed with bold visuals and lots of star power. Who's the favorite? For a change – it's anybody's game.
"Dear Basketball" is directed by legendary Disney animator Glen Keane, and it's written and narrated by former NBA great Kobe Bryant, who describes his love of the sport of basketball from childhood to retirement. On top of that: the iconic John Williams provides the score. "Dear Basketball" flows and glows – and is packed with emotion.
"Garden Party" is actually a student film from France. It revolves around a group of frogs who take over a home. The story isn't groundbreaking, but the animation and audio work are quite realistic, and there's a satisfying ending.
"Lou" is the Pixar nominee that was screened prior to "Cars 3" last summer. It's about a elementary school bully who meets his match in an unusual way – through the items he steals from his classmates. "Lou" is unfunny, predictable and has no legitimate payoff – which seems to be the standard for Pixar shorts these days.
"Negative Space" is based on a 150-word poem that portrays a father-son relationship – and their unique bond over packing suitcases. Stellar stop-motion work and a story that builds and builds elegantly over a brief 6 minute runtime to a powerful conclusion.
And finally, at 29 minutes, is "Revolting Rhymes" – which is adapted from a collection of stories by "Charlie and the Chocolate Factory" author Roald Dahl. It features a deviously-clever script that intertwines and twists-up classic fairy tales, resulting in a fun, edgy and unexpected adventure.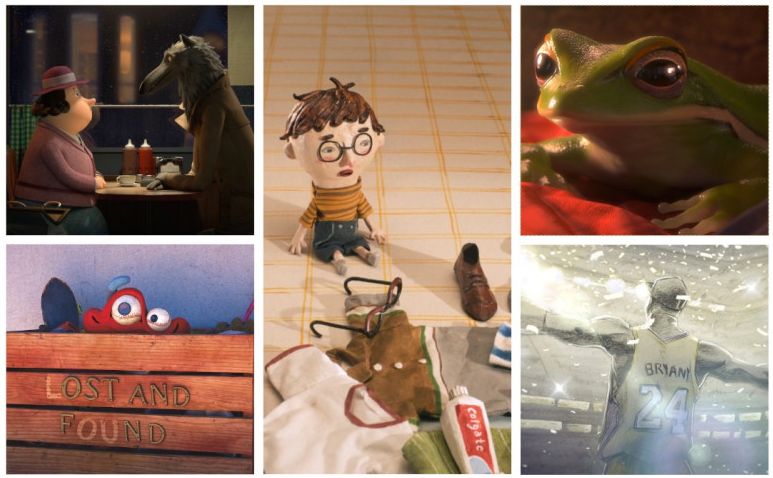 With the exception of "Lou", this is one of the strongest collections of shorts in recent years.
The Shorts presentation includes interludes featuring two "Petite Farm" characters. They're harmless.
And these are the three Highly Commended shorts also shown:
"Achoo" – A CG short about the Chinese legend of dragons and fireworks. A little too basic and safe.
"Lost Property Office" – This stop-motion short from Australia is about a man who manages an office filled with lost items. The design is cool, but the story takes a while to get going and didn't completely grab me emotionally.
"Weeds" – How was this almost a nominee? A dandelion tries to survive by making its way towards a sprinkler. It's only 3 minutes. As I was watching it, I thought that this was probably a rejected Pixar idea. Turns out some Disney artists made "Weeds" in their spare time. Just not good.