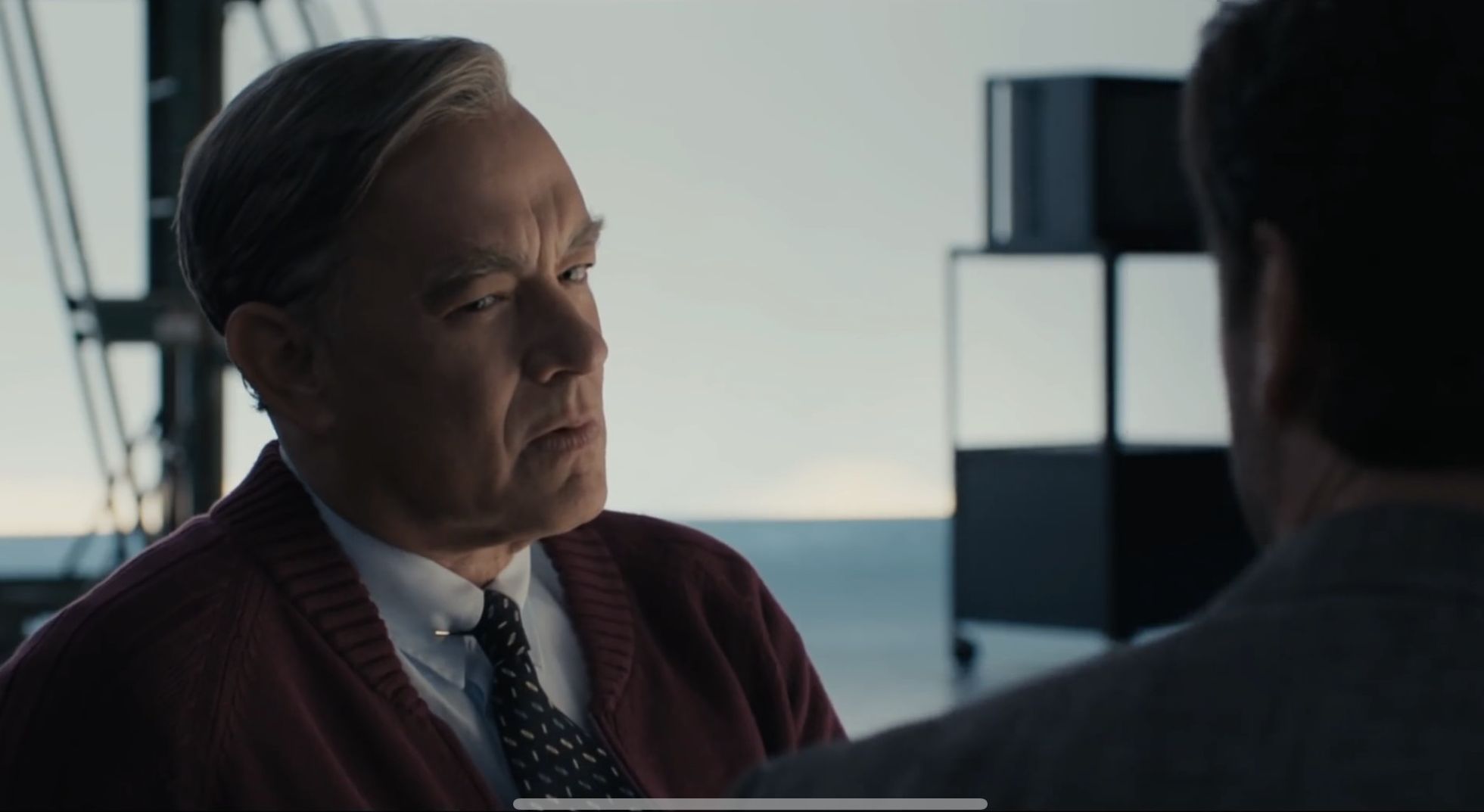 'A Beautiful Day in the Neighborhood' Review

LightsCameraJackson Critic
The trolley car continues to move along the track with "A Beautiful Day in the Neighborhood". This is not a standard biopic on Fred Rogers. Nor is it an overview of his life (as with last year's Focus Features and PBS documentaries). Instead, this is an "inspired by actual events" story of a relationship between Rogers and a magazine writer assign to do a short essay on the icon children's TV host.
I interviewed Tom Junod earlier this year. He wrote the 1998 Esquire piece on Rogers titled, "Can You Say… Hero?" that "A Beautiful Day" is based on. Junod said the time he spent with Rogers changed his life, and still has incredible influence on him today. Junod also made it clear that he IS NOT the writer character portrayed in the film. His name and family circumstances have been altered dramatically. That's the difference between print journalism and Hollywood movie-making.
Matthew Rhys (of TV's "The Americans") plays Esquire writer Lloyd Vogel. His forte is hard-hitting, antagonistic investigative pieces. Vogel is also a new father. And he's carrying plenty of baggage from his relationship with his own dad (Chris Cooper), who walked out on the family years earlier when Lloyd's mother got sick.
During one interview session with Rogers, Vogel admits he's "broken". The good news is he may have found the person who can fix him.
Director Marielle Heller ("Can You Ever Forgive Me?") structures "A Beautiful Day" as an extended episode of "Mister Rogers' Neighborhood". The first scene has Tom Hanks coming through the door, singing the opening tune, and getting right down to business. He looks directly into the camera and introduces us to Vogel. It's an unconventionally brilliant way to shape the narrative. Heller also incorporates the actual music, puppets, sets and famous miniatures from the show. It all lends a wealth of authenticity.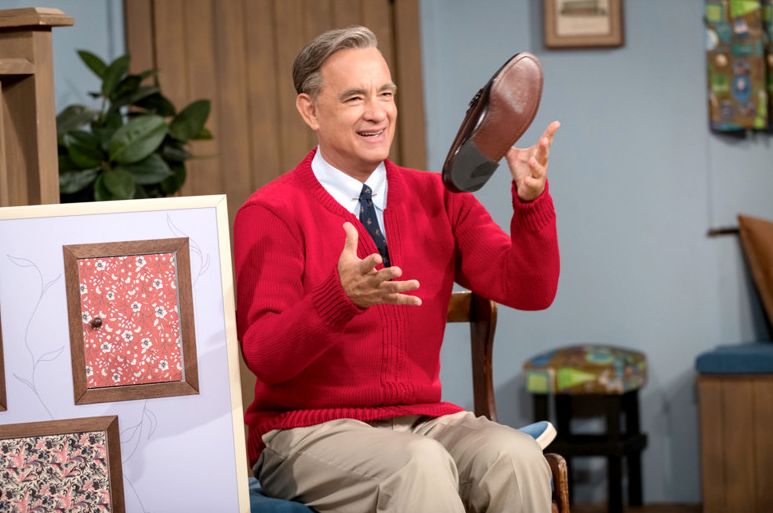 In successfully portraying Walt Disney, Ben Bradlee, Sully Sullenberger and Captain Phillips in recent years, Hanks has become the go-to guy for playing real-life, larger-than-life, figures. Is he also believable here as Rogers? The answer is a resounding 'Yes'. It is a supporting role (based on screen time), but Hanks goes all-in as the soft-spoken, deeply thoughtful Rogers. He captures his look, voice, facial expressions and attitude. And it's a careful performance. Hanks never steps over the line or delivers one false note.
Recent news that Hanks and Rogers are actually 6th cousins is a bit extraordinary. And it ties perfectly into the sort of "out of body" experience you get from "A Beautiful Day". Every key scene offers something surprising and memorable. When Rogers won a Lifetime Achievement Daytime Emmy Award in 1997 he did something unique in his acceptance speech. It's the basis for the best scene in "A Beautiful Day", and possibly the entire year in film.
As was the case with "Forgive Me", Heller isn't afraid to take chances. Her eye is vivid, not just in the recreation of "Mister Rogers' Neighborhood", but the revealing moments between Vogel and Rogers, and the troubled writer and his father. The scenes involving Rhys and Cooper's aren't pretty. But they're essential in delivering the film's overall message of the importance and beauty of family, friendship and forgiveness.