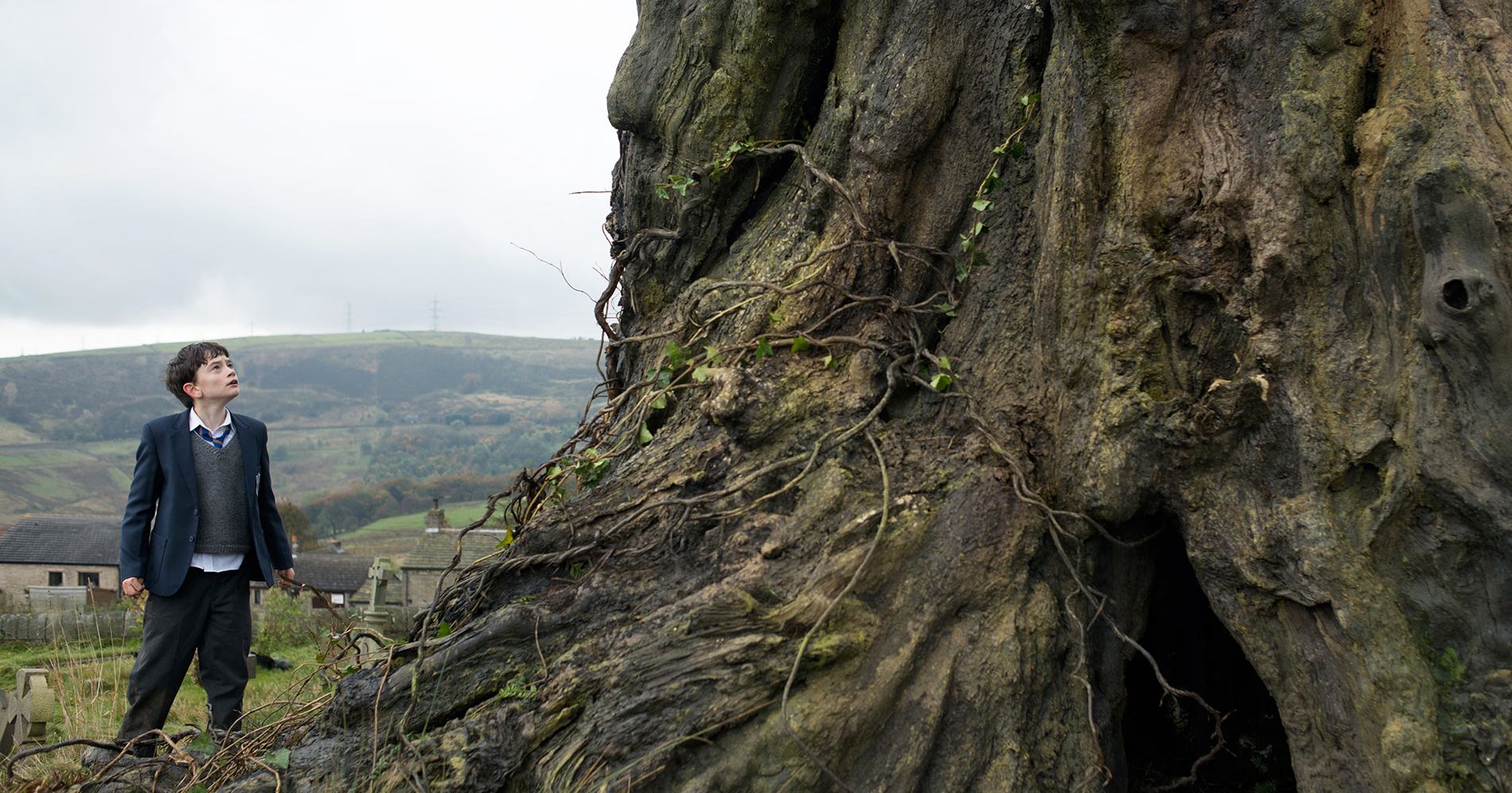 "A Monster Calls" Review

LightsCameraJackson Critic "A Monster Calls" is one of the most inventive and emotionally raw movies of the year. Just as director J.A. Bayona found bright young talent in Tom Holland (the new Spider-Man) for 2012's "The Impossible" - he's found another new star in 14-year-old, Lewis MacDougall. He plays Conor O'Malley, a boy living in England with his mother (Felicity Jones), who has cancer. She doesn't want him to know exactly how sick she is, but a visit from Grandma (Sigourney Weaver) makes her failing condition evident. Conor and his Grandma don't get along, and the tension of the circumstances adds to their mutual frustration.
What arrives to help Conor in his time of need is a Guardian Angel, of sorts. Similar to the early part of this summer's "The BFG", a large creature appears at the young boy's window one night and takes Conor on a journey - though this one isn't to a far away land, but rather, inside his own mind. Liam Neeson is excellent as the voice of The Monster, using a raspy, deeper version of his Aslan from the "Narnia" films. The Monster, a living version of a centuries old backyard tree, is full of humanity, urging Conor to seek the truth through a series of complex stories.
Screenwriter Patrick Ness adapted "A Monster Calls" from his own novel. It's a heavy film, reliant on a variety of symbolic elements, including the classic film "King Kong" and the hauntingly beautiful artwork that's used to visualize the stories he tells Conor. Every scene has a genuine purpose, though Conor's interactions with his father (who lives in the U.S. and is separated from his mother) are the least compelling.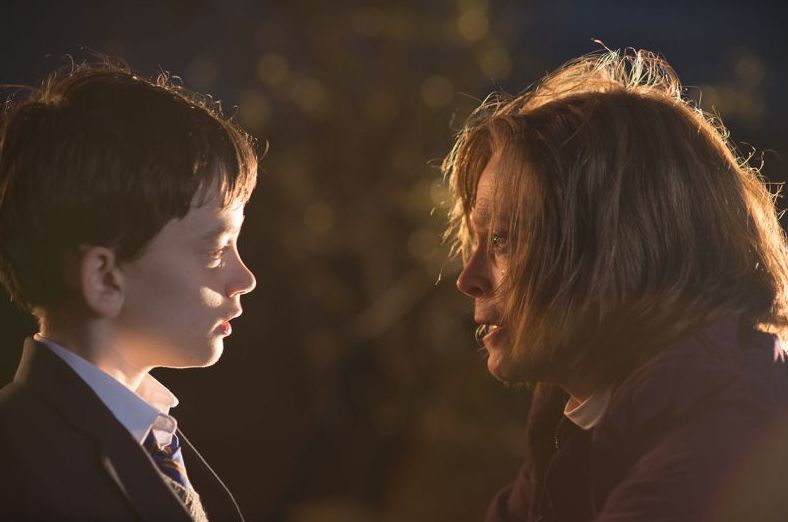 Weaver and Jones both carry plenty of weight in their supporting roles. But it's McDougall, in a stunning, breakthrough performance, who's tasked with anchoring "A Monster Calls", and he does so with vigor and maturity, particularly throughout a challenging final act.
Be Warned: While it may seem like one, "A Monster Calls" is NOT a kids movie. Instead, this is a riveting drama, as powerful as any in the genre released in 2016.