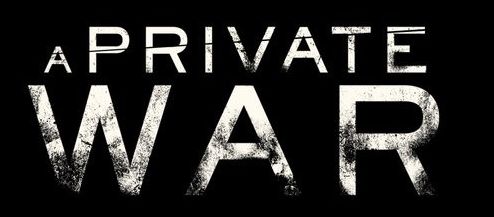 'A Private War' Review

LightsCameraJackson Critic "A Private War" is the "based on a true story" biopic of Marie Colvin, a war correspondent for Britain's Sunday Times. At the screening I attended, the film's Oscar nominated director Matthew Heineman (documentaries "Cartel Land" and "City of Ghosts") told me that after meeting "Gone Girl" actress Rosamund Pike at a showing of "Ghosts" – "I knew she would be perfect for this role".
Pike, as she does every time she's on screen, delivers a commanding performance as Colvin. The fearless, award-winning reporter began her career on the front lines in 1986. "A Private War" takes us from 2001 onward, to the most dangerous locations in the world (Sri Lanka, Libya, Syria). Colvin attempts to humanize the effects war has on the helpless citizens trapped in the crossfire. In the process, both her personal life and physical health are sacrificed.
That's the significance of the film's title. Decades of reporting in war zones, seeing dead bodies, and even losing sight in her left eye, take their toll. The effects of PTSD force her to be hospitalized at one point. The effects of her alcoholism are with her every day. But she keeps going back to the most troubled, violent countries, always raising the stakes.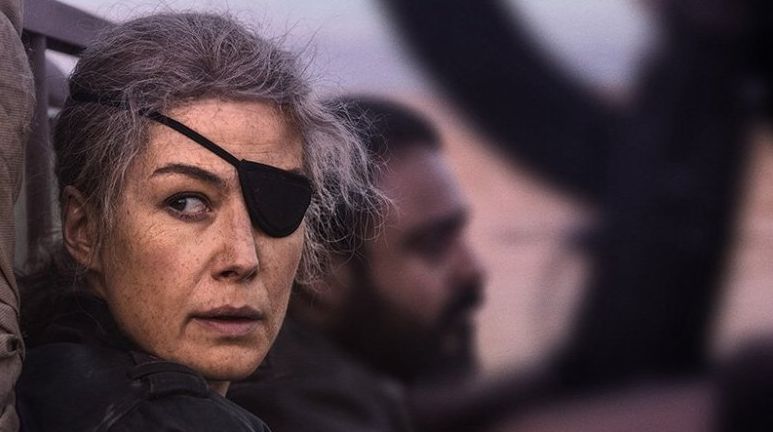 The screenplay from Arash Amel is based on a Vanity Fair article on Colvin's life. For the most part, "A Private War" is a thorough and honest look at a woman so consumed by the mission of her career that she can't see it's destroying her. The role is quite demanding. Pike nails Colvin's appearance, voice and mannerisms, as all three rapidly deteriorate.
We also witness her struggle to have normal relationships away from the battlefield – with an ex-husband, former friends and colleagues at the newspaper. However, she does form a nice bond with freelance photographer Paul Conroy (Jamie Dornan), who joins Colvin on the dangerous missions.
The best moments in "A Private War" are actually not the war scenes. Instead, these feature Colvin and her Sunday Times editor Sean Ryan (Tom Hollander), both in and out of the newsroom. A subplot involving Colvin and new love interest Tony Shaw (Stanley Tucci) is inserted about halfway through. This is a rare time that casting Tucci in a movie was completely unnecessary. His presence breaks-up the flow and the few scenes between Shaw and Colvin add very little.
This is the first narrative feature for the award-winning Heineman. He makes a few rookie errors (such as the overuse of on-screen text to count down the years to climactic date). But overall, the director captures an authentic vibe within this narrative structure. A career of telling stories of war-torn populations in his documentaries clearly prepared him well.
"A Private War" isn't the most profound movie about combat journalism or war-related PTSD. Frankly, it will be very difficult for any filmmaker to top Clint Eastwood's "American Sniper" when it comes to that topic. But, thanks to Pike's impressive portrayal and Heineman's obvious passion for his subject, this is an informative and honorable look at a reporter's heroic and destructive obsession.