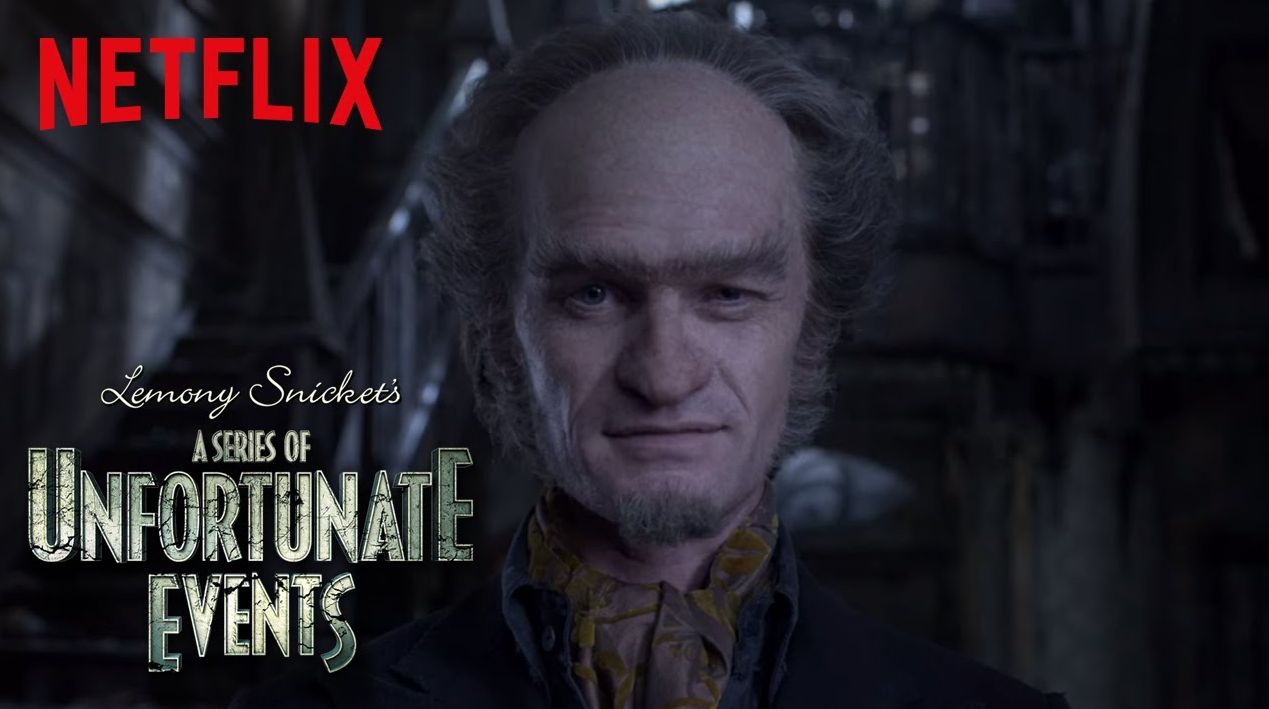 "A Series of Unfortunate Events" Review

LightsCameraJackson Critic 2004's feature film adaptation of "Lemony Snicket's A Series of Unfortunate Events" was a misguided, topsy-turvy, uneven vehicle for star Jim Carrey. For those who remember the movie, or read the books it was based on (or both) - the first several episodes of Netflix's new series will seem quite familiar.
In the Count Olaf role is Tony-winner Neil Patrick Harris, who also serves as one of the show's producers. The make-up and hair style work for Olaf is spot-on, and Harris is appropriately theatrical (the Count is a struggling thespian). I wish Harris had created a voice for the character instead of simply using his own. It's difficult to buy into Olaf and his mischievous nature, as he becomes guardian of the Baudelaire children and yearns for their fortune, when he sounds so much like, well, he could be hosting the Tony Awards.
The shining star of this "Series of Unfortunate Events" is Patrick Warburton, who plays Snicket, the narrator of the stories. Unlike Jude Law, who was situated at his typewriter throughout the film (and hidden in the shadows), Warburton is an active on-screen presence, talking directly to viewers. He makes this series feel much more welcoming, bringing a unique perspective and authentic sense of humanity to the pure fantasy (and often absurdity) of these tales.
Joan Cusack appears in the first two episodes (Book No. 1 "A Bad Beginning" divided in half) as Justice Strauss. By Part 2, you become accustomed to her quirky personality. Catherine O'Hara (who played Strauss in the film) appears later on in the season as Dr. Georgina Orwell.
Daniel Handler (aka Lemony Script) wrote all 8 episodes of this first season, and veteran film director Barry Sonnenfeld (the "Men in Black" trilogy) helmed the entire batch. The sets and costumes are inventive, and the tone mixes light and dark, with a few surprisingly dramatic moments that work much more than the obvious, unnecessary humor. And though set in current day (with plenty of references to modern technology), a subplot involving a newspaper reporter feels dated and out of place.
This "Series" isn't a home run, but it does provide teens and adults with a viable throwback mystery adventure to help hold them over until the return of "Stranger Things".