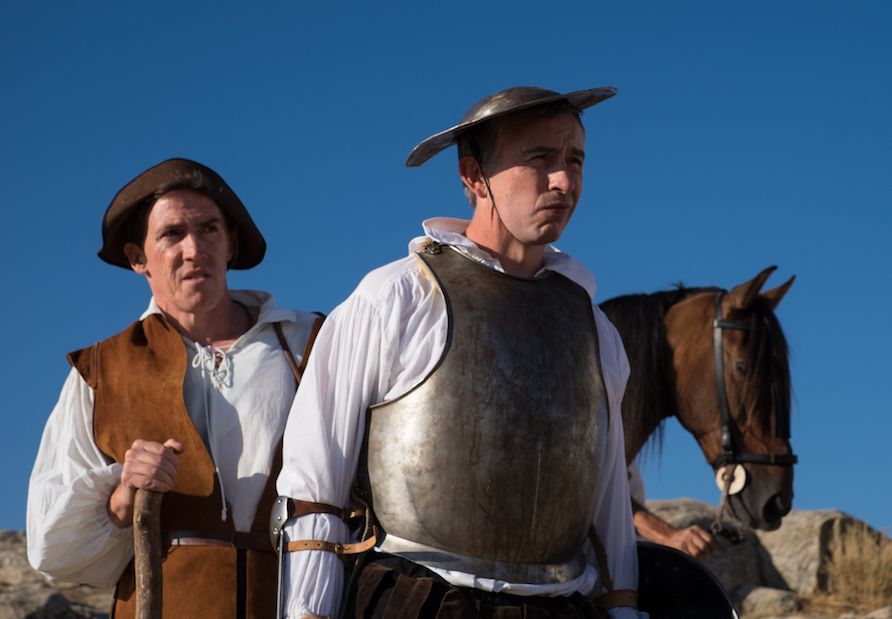 A Trip to Spain (2017)

BlairwolffNoah Whatever plot you have and whatever director takes over that plot, it would seem to be very hard to mess up Rob Brydon and Steve Coogan together. Chemistry is so high between them, both can work a plot so well and both can be so funny in different ways. All of that is presented in their latest film together A Trip to Spain.
Following the events that took place in the TV show, The Trip (2011) and the film adaptation Trip[i] to Italy [/i](2014), A[i] [i]Trip to Spain[/i] [/i]follows around Steve Coogan (Steve Coogan) and Rob Brydon (Rob Brydon) who both set out on their next adventure together this time to Spain.
As much as the other film was trying to showcase Italy, A Trip to Spain story is set on trying to focus on this time on the culture of Spain. Even though you never do get an interaction with town locals, you do get a sense of Spain through lovely shots of old villages and churches with Steve and Rob exploring both. More fun is seeing Spain's sea side and the film really uses it nicely in the film's third act.
Next to trying to be an adventure/road trip film, A Trip to Spain and once again like the last films, surely this is a character study between these leads. Steve has seen the world, has had heartache and been through his fair share of adventures but now unexpectedly must deal with his sudden son news. He's also the character lost with life and looking for the next chapter with nothing in sight. In the opposite way, Rob has everything with his wife, kids, and his career. Somebody who has his head on his shoulders and has the ideal life. The film tries to mesh these two leads together and it works well once again. Chemistry surely can be found between the two leads and it's much more of the same antics between the two characters. They mess around at fancy restaurants while doing impressions of Roger Moore and along the way find themselves at a photo shoot in the countryside. Yes, it does drag in its middle acts and running time could be trimmed. Still, if you like the other films, you will like this plot like myself.
Easily, it's one of the best film series around today that nobody knows about. Being what it is, A Trip to Spain could easily be aired on Food Network or even the Travel Channel.
Fancy, fancy fun.