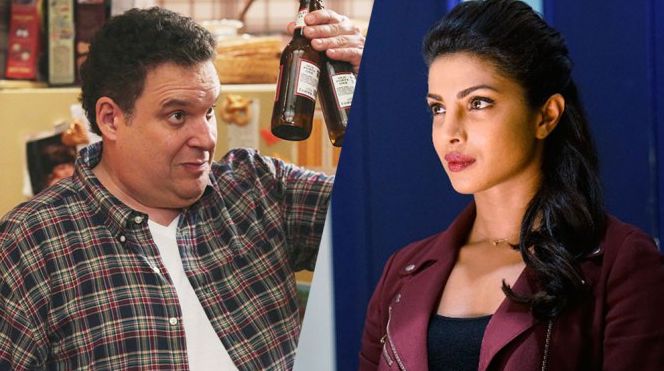 ABC Renews 'The Goldbergs', 'Agents of SHIELD', and 14 Others

ZachPerilstein Disney Reporter Yesterday during the late afternoon, ABC gave out a flurry of renewals.
Here is the lineup of shows that got renewed for the 2016-17 season.
Quantico (Season Two)
An FBI-Trainee drama boasted killer numbers for ABC in the Fall lineup. Bollywood superstar Priyanka Chopra plays the lead in the show. Quantico returns this Sunday for it's mid season premiere.
Marvel's Agents of SHIELD (Season Four)
ABC promises season four will be "game changing" for the superhero drama. In a competitive world of "Superhero Dramas" you need to find a way to stick out. The other Marvel show is Agent Carter, that fate of which has not been determined yet.
Grey's Anatomy (Season Thirteen)
The medical drama has been running since 2005, and it focuses on a group of doctors who work in Seattle. It's been a long-time favorite to many.
Scandal (Season Six)
Grey's Anatomy creator Shonda Rimes created this unique drama starring Kerry Washington. Despite its recent ratings decline, it was still renewed by ABC.
How to Get Away With Murder (Season Three)
Another drama coming from Shonda Rimes, the series is well liked and has a 93% rating on Rotten Tomatoes.
The Goldbergs (Season Four)
The hit comedy show was created by Adam F. Goldberg. It is a staple of ABC's comedy block. The Goldbergs chronicles the adventures of Adam Goldberg and how he documented all of his families crazy moments from the iconic time period of the eighties.
Black-ish (Season Three)
The African-American comedy stars Anthony Anderson and Tracee Ellis Ross. The show tackled hard-hitting headline issues and it resulted in a ratings boost and a huge Twitter reaction.
Fresh Off the Boat (Season Three)
The show has been very successful for ABC, and fans and critics have applauded the show for bringing diversity to broadcast television. The show is an Asian-American comedy.
Modern Family (Season Eight)
Modern Family has been an award-winning show for the past eight seasons. The show has a star studded cast of Ty Burrell, Jesse Tyler Ferguson, Ed O'Neil and many more
The Middle (Season Eight)
The family comedy follows the Heck family and their daily struggles of living out in the middle and being in the low middle class. The Middle brings the laughs and has been a popular comedy on ABC for years.
Shark Tank (Season Eight)
The show where entrepreneurs talk to a group of investors to see if they want to buy equity in their company or idea. It won an Emmy in 2014 and 2015 for outstanding structure of a reality show.
America's Funniest Home Videos (Season Twenty-Seven)
This show has been going on for a long time it feels like…. Alfonso Ribeiro will return for the 27th season of America's Funniest Home Videos.
The Bachelor (Season Twenty-One)
The Bachelor continues to bring big ratings and also created two spinoffs. The show is a guarantee to stay due to high ratings and low production cost.
Dancing With the Stars (Season Twenty-Three)
This upcoming week the full cast will be announced but it was already announced that star of the hit Netflix series Fuller House Jodie Sweetin would be a contestant on the show.
Shows That Haven't Landed Renews
The list of shows ABC has not renewed yet includes "Dr. Ken", "The Muppets", "Last Man Standing", "Agent Carter","Castle","Nashville" and my favorite comedy-musical show "Galavant,"also "American Crime" has not landed a pick up. "Blood and Oil" and "Wicked City" have been cancelled.
Which shows do you want to see get renewed by ABC ? Which shows should ABC cancel?
Tweet me@TripleZ_87
By ZachPerilstein in ABC on