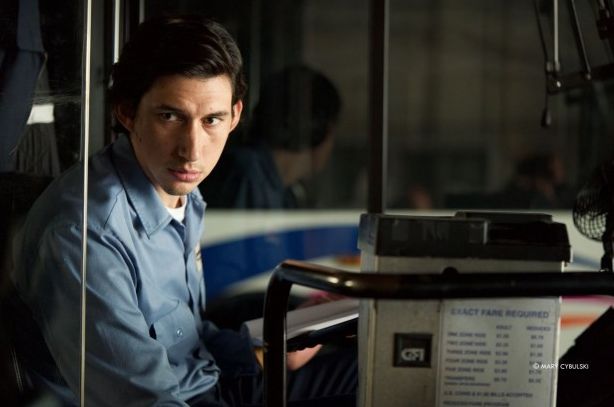 Adam Driver in Jim Jarmusch's 'Paterson'. First Image and Synopsis.

NadiaA71 After starring in Star Wars: The Force Awakens and recently filming Martin Scorsese's Silence, Adam Driver returns to a more low-key movie Paterson by filmmaker Jim Jarmusch (Only Lovers Left Alive).
The movie will explore the relationship between Paterson and his wife played by Golshifteh Farahani (About Elly). The first image from the film and an extensive synopsis have just been released.
Paterson (played by Driver) is a bus driver in the city of Paterson, New Jersey – they share the name. Every day, Paterson adheres to a simple routine: he drives his daily route, observing the city as it drifts across his windshield and overhearing fragments of conversation swirling around him; he writes poetry into a notebook; he walks his dog; he stops in a bar and drinks exactly one beer. He goes home to his wife, Laura (played by Farahani). By contrast, Laura's world is ever changing. w dreams come to her almost daily, each a different and inspired project. Paterson loves Laura and she loves him. He supports her newfound ambitions; she champions his secret gift for poetry. The history and energy of the City of Paterson is a felt presence in the film and its simple structure unfolds over the course of a single week. The quiet triumphs and defeats of daily life are observed, along with the poetry evident in its smallest details.
According to Ted Hope, Head of Motion Picture Production at Amazon Studios, "Paterson is a funny, philosophical and moving story that only Jim (Jarmusch) can tell". He also added that "Adam Driver is one of this generation's most gifted actors. It'll be exciting to see what he and Jim unearth as they explore the intimate and richly textured world of Paterson"
Paterson will hopefully premiere during the Cannes Film Festival in May before Amazon distributing it later this year.
src; thefilmstage.com