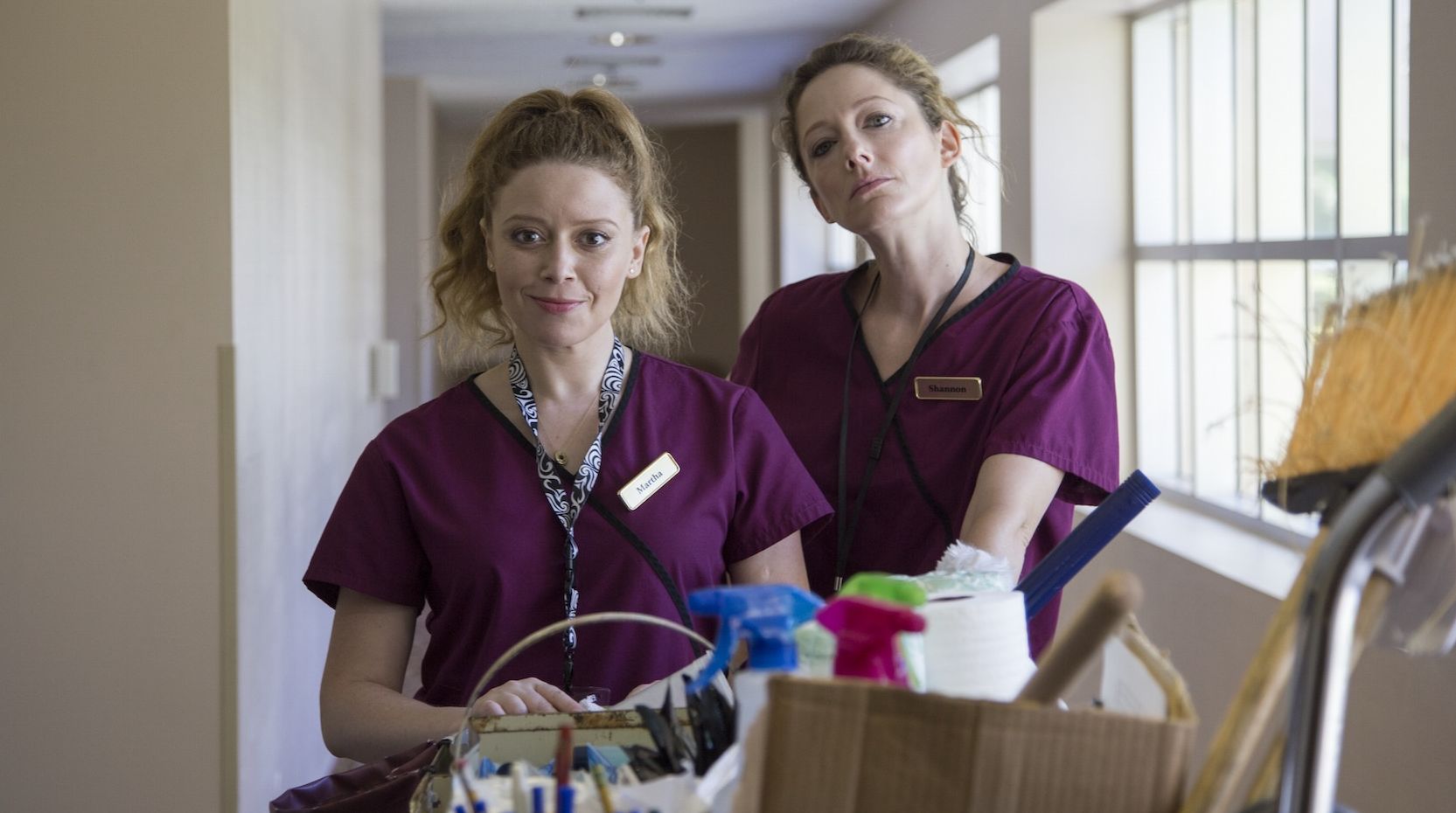 Addicted to Fresno Review

PodestriansFilmcast Five minutes in and it was obvious what kind of film Addicted to Fresno wanted to be. The characters were mean and bleak and the pathos was all over the place. The dialogue was quirky and sharp and the small town feeling was just this side of indie. There was a guy with a mullet and there was a scene where our protagonist was insulting to a former popular girl from schooldays. The stage was set and the archetypes were in place, but overall the film was hollow and ended up feeling like a blurred photograph of the entity that it set out to be.
A year ago, Judy Greer was perhaps most well-known for her TV roles in shows like Arrested Development and Californication, but 2015 has seen her perform in such films as Entourage, Jurassic World, Ant-Man and Tomorrowland. And Addicted To Fresno… we can't forget that. She is joined this time by the awesome Aubrey Plaza and the recently rejuvenated Natasha Lyonne, but the fairly inspiring cast can do nothing with a film that falls flat time and again.
Shannon (Greer) is a sex addict that has recently been released from rehab and is being integrated back into society by her sister (Lyonne), who manages to get her a job working alongside her as a hotel maid. From the off, Shannon is uninterested in the job and a slight personal trauma sends her back to her old ways just in time for her to accidentally kill a guest she had gone to for sex and then accused of raping her. From then on the film focusses on a madcap adventure wherein the sisters need to dispose of the 'rapist's' body.
The film sets up as a farce, but never really delivers on any laughs. It toys with the idea of certain themes, but never moves them front and centre (see Plaza's character and her overlooked intentions). It also takes on issues like crying rape, but never follows through on any aspect of it. Shannon is punished in a way, but it never truly feels satisfactory. The film neither entertains nor provokes. It simply exists in a remote indie sub-genre of neither here nor there.
Addicted to Fresno is director Jamie Babbit's first feature since 2007, although she has worked in TV consistently since then, most notably as director for some episodes of Lena Dunham's Girls. Think of everything interesting and fun about Girls and then remove it from the show. Move it to Fresno and make it vapid and you have a cocktail I like to call Addicted to Fresno.
Read our articles on film and games and listen to our podcasts - www.podestrians.net