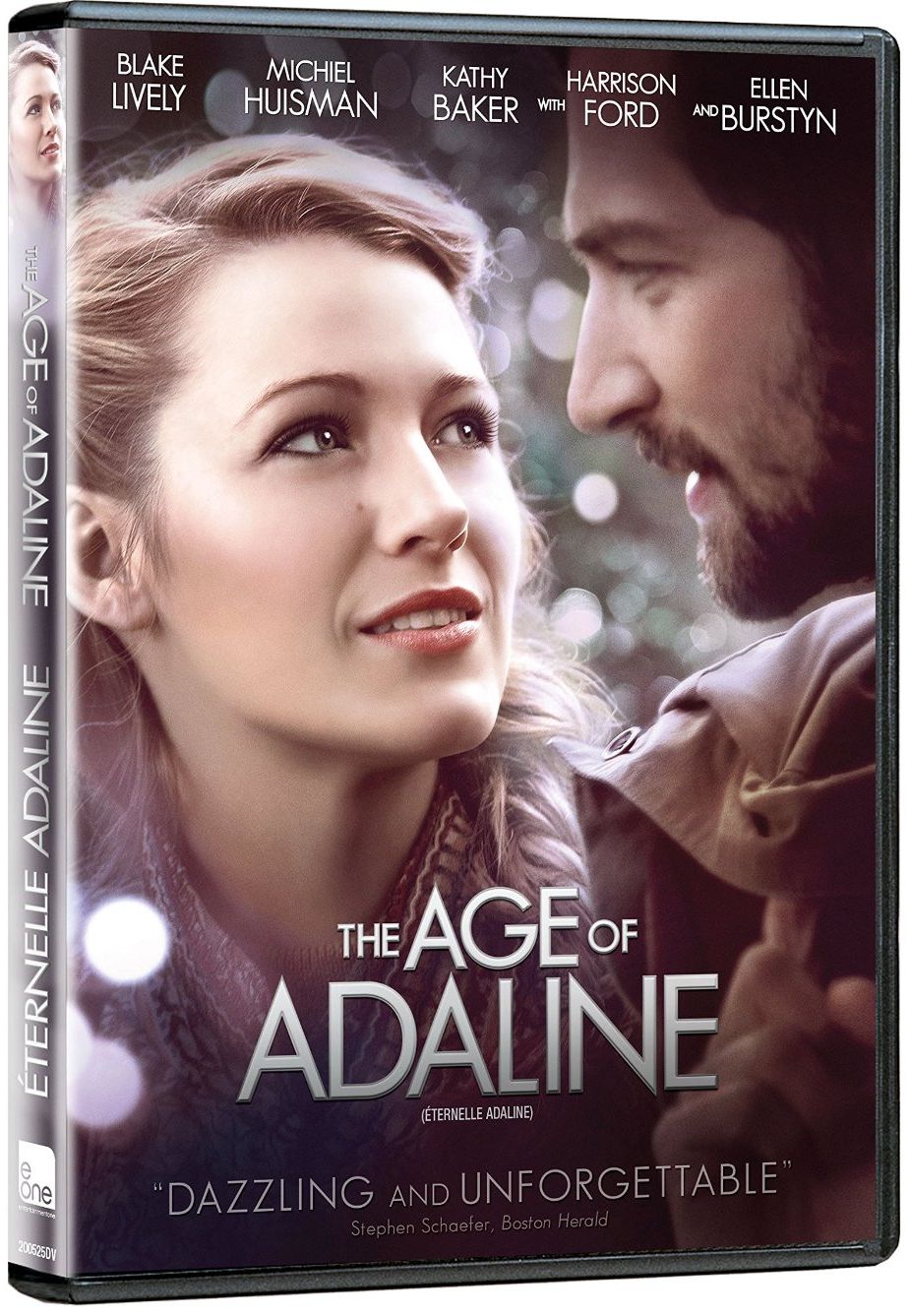 Age of Adaline Review

GSwitzer I saw the trailer for The Age of Adaline some time ago, and was surprised that I found myself looking forward to what was billed as a "romantic drama", a genre of film which isn't usually my cup of tea. What did I see in it that made me put it on my infamous "watch" list?
Blake Lively plays Adaline, the woman who does not age. The story tells of her normal beginning and how she became "immortal". When San Francisco gets snow for the first time in ages, Adaline has a car accident, throwing her vehicle into an icy lake, lowering her body temperature to sub zero levels, and bringing her metabolism to a halt. A freak bolt of lightning, strikes the lake and the car, restarting her heart, but her cells have been altered, and she will no longer age. Of course it takes a while for Adaline to realize what has happened to her, as her daughter soon reaches and then surpasses her presumed age. When a minor traffic infraction brings attention of her condition to the authorities, she realizes that she must hide and reinvent her identity every decade to keep herself and her daughter safe. Living for a hundred years, but never entering a relationship it seems Adaline Bowman will be alone forever, but then she meets Ellis (Michiel Huisman), who she slowly falls in love with. Bringing her to his parents house for an anniversary party, we learn that this isn't exactly the first time Adaline has slipped and fallen in love. Ellis' father recognizes her from when he himself fell in love with her in London in the 1960s. Adaline now must cover her tracks and convince the man (Harrison Ford) that she is in fact the daughter of the woman who left him before he could propose.
Okay, this was a very well done film in many ways. First, Blake Lively seems a very timeless actress, and fits into each era of Adaline's life perfectly. Second, the filmmakers really went all out with the production. The costumes were very authentic, and very well done. As well, each different era of Adaline's life was shot on period accurate equipment. The scenes in the 1930s was filmed on a hand crank camera, the tones and colours each represented what actual footage from each time period would be. This attention to detail is probably not something you would notice when watching the film. I only note it because I heard the filmmakers talk about it in the bonus features, and I found it an interesting tidbit of information. The acting was also top notch. Great performances all around, but especially the scenes with Burstyn and Lively, where the younger actress had to play the older's mother. Both actresses nailed their respective roles in the mother-daughter relationship perfectly. Finally, the story was quite well conceived, and I really liked the things that Adaline did with her "immortality". Over the years, she became a receptacle of information, making her modern self unbeatable at Trivial Pursuit. She learned multiple languages, and travelled the world. It was neat to see an ageless character that really had no adversary, no predator. Oh yeah, did I forget to mention that I decided to watch this film from a science-fiction perspective?
Remember, I don't like romantic dramas, but I do like sci-fi, and there was enough of a sci-fi element in The Age of Adaline to satisfy my appetite. It felt almost Twilight Zone-esque actually, but perhaps that was because of the narrator; though if you told me the story was written by Rod Serling or Richard Matheson, I would easily believe it (it wasn't by the way, it was written by J. Mills Goodloe and Salvador Paskowitz). My only fault with the film, and this is where you could tell that it wasn't a Serling or Matheson masterpiece, was the ending. To me, it was a little bit lacking as I thought they took the easy way out. The Age of Adaline could have stayed a really cool romantic sci-fi, but it kind of dropped the science fiction aspect in favour of the very predictable "fairy tale ending".