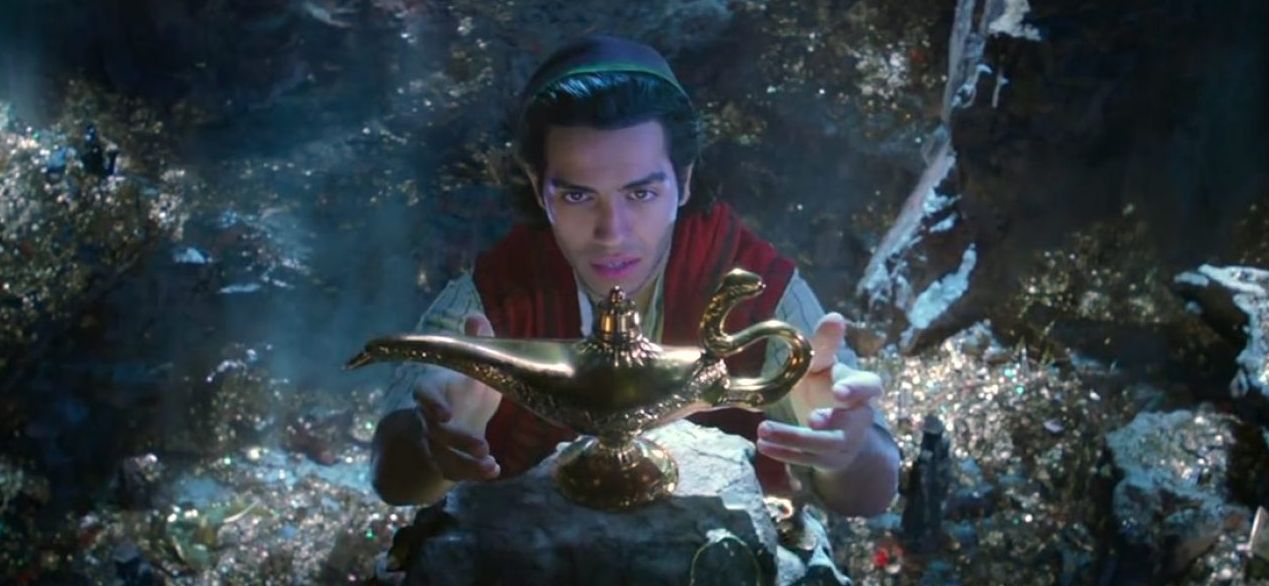 'Aladdin' Writer Terry Rossio Is Upset About Being Excluded From The Live-Action Film

ZachPerilstein Disney Reporter As Disney continues to remake the classics. What do the creatives of the classics think about not being involved in the new ones? Well, Aladdin writer Terry Rossio has some thoughts.
Animation artists and writers who worked on the animated Aladdin will not receive anything for their efforts when the new version of the film comes out in 2019. Creatives are financially and creatively excluded from Disney's live-action remake. The remake uses the work of the 1992 animated classic for most of its story.
Terry Rossio is the first to speak out about this issue during Disney's live-action remake era. Rossio aired his beef with Disney on Twitter.
So strange that literally the only words spoken in the new Aladdin trailer happens to be a rhyme that my writing partner and I wrote, and Disney offers zero compensation to us (or to any screenwriters on any of these live-action re-makes) not even a t-shirt or a pass to the park.— Terry Rossio (@TerryRossio) October 12, 2018

Terry Rossio co-wrote the Aladdin screenplay along with his writing partner Ted Elliot and directors Ron Clements and John Musker. The Animation Guild hasn't been able to negotiate the same benefits as Writer's Guild of America. Not to mention that animated artists don't receive credit for their work. If the scenario was reversed. Rossio would have profited.
Well, I have some thoughts on this and sorry if this veers from a "traditional" news piece. I feel bad for Terry Rossio and all the storyboard and animation artists who worked hard on Aladdin. He's completely right that the creatives behind these projects should at least receive something. I think the originals who worked on the film deserve to be heard when Disney recreates something. Although Disney wants it to bring a new life or twist it still is essentially the same classic.
"When the work is re-made into a (potential) billion dollar film, why not give the original writers (and storyboard artists) some small participation, It's not about compensation, it's decorum. Consult with the writers, pay a fee, give park tickets. Zero involvement and zero recognition seems gauche…It's more a lack of recognition … a remake payment, a chance to view the film, inclusion onto the team, a pass to the park — one cannot presume generosity, but lacking anything at all seems gauche."- Terry Rossio
Maybe Disney realizes that honoring their original writers may be another route to go. They should at least give a nod to Rossio, Elliot, Clements, and Musker's screenplay in the credits. That's what this film is based on. Please don't pull the "Arabian Nights" card because this film is clearly based on the 1992 version. I mean it features the Cave of Wonders and a blue genie for crying out loud.
Rossio's credits include Shrek (another potential live-action remake at a different studio), Aladdin (well duh), Treasure Planet (another Disney film that could be remade), Pirates of the Caribbean: Dead Man's Chest, and The Lone Ranger.
Source of quote: Cartoon Brew